UK Charts: Euro 2004 hits the top spot
EA hits the back of the net for its fourth number one of the year as footy fever draws closer...
Electronic Arts' Euro 2004 climbed to the top of this week's UK games chart, sealing the games giant's fourth number one of the year to date, holding off the challenge from Nintendo's Pokemon Colosseum, which debuted just behind at No.2. According to Chart-Track, the latter has been the Cube's fastest-selling title since Mario Kart: Double Dash emerged last year, and is the eighth best sales week for any Cube title in the UK.
Eidos' former chart topper Hitman Contracts dropped to No.3, just ahead of Tecmo's superb Xbox-exclusive hackandslash Ninja Gaiden, which debuted at No.4 (No.1 Xbox). Elsewhere, EA's Fight Night dropped to No.6, Atari's excellent Transformers slipped two places to No.7, Sonic Heroes dropped to No.8, while two Norton utilities held their own at No.5 and No.10.
Sunny days indoors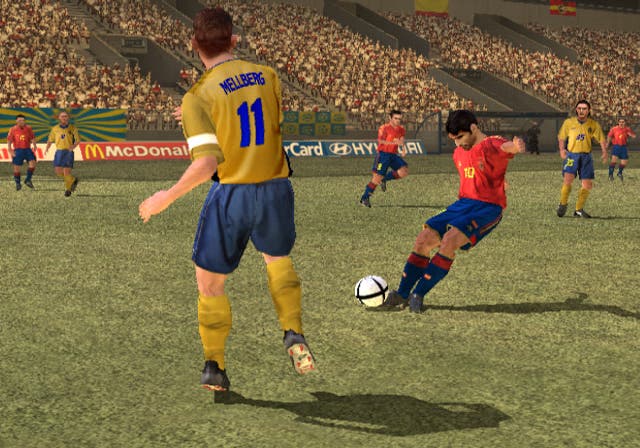 In what was a busy week for new releases, Midway scored a respectable debuted at No.9 (No.5 Xbox) with its action-horror title The Suffering, Vivendi/Sierra entered at No.11 (No.8 Xbox, No.9 PS2) with the Devil May Cry-alike movie licence Van Helsing, and Ubisoft scored a surprise entry at No.34 (No.7 PC) with its graphical adventure CSI: Dark Motive.
Outside of the main chart, Rushden-based Brit publisher Oxygen scored a minor triumph with International Golf Pro entering at No.36 on the All Format budget chart (No.17 PS2 budget), Eurogamer favourite Harvest Moon: A Wonderful Life finally made its mark, entering at No.37 in the Full Price All Format, while Hideo Kojima-designed obscurity Boktai: The Sun Is In Your Hand made an inauspicious debut at No.19 on the GBA chart. On the subject of GBA chart, Metroid: Zero Mission appears to have flopped, up just one place to No.18.
On the re-release front, the surprisingly early Platinum re-issue (just seven months after its launch) of Pro Evolution Soccer 3 propelled Konami's classic back up to No.15, Hitman 2 continues to do well, currently No.27 All Formats and No.4 in budget terms, as does Crash Bandicoot: Wrath Of Cortex (No.30, No.6).
Downhill domination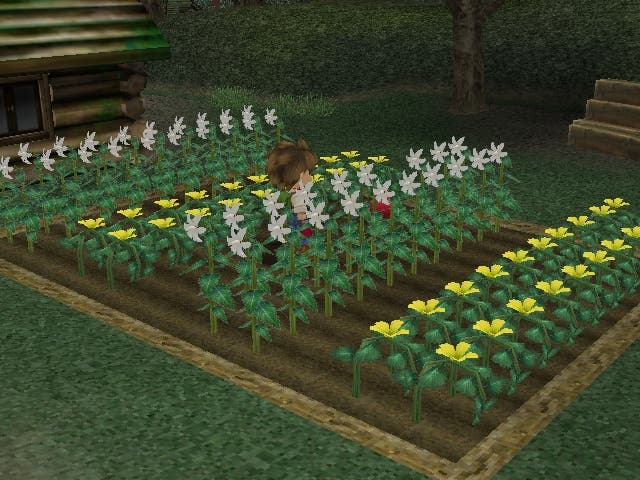 The fortunes of recent releases were all in steep decline, with April No.1 TOCA Race Driver 2 now down to No.14, Pandora Tomorrow now No.20, England International Football 2004 down 14 to No.23, Far Cry now No.28, World Championship Rugby down 13 to No.33, Teenage Mutant Ninja Turtle down 15 to No.38, and This Is Football 2004 down 17 to No.39.
The bulk of the chart continues to be dominated by old timers, with 20 titles released prior to 2004. Interestingly, of those, just Eye Toy: Play/Groove could be considered a new brand, with every other title either a film licence or sequel to an established brand. Seemingly it's harder than ever to launch original, new IP into a market driven by recognisable brands.
For the second week running, the PC chart's Full Price Top 3 consisted of security utilities, with a further three non game titles in the Top 20, representing the extraordinary mass market emergence of Norton and McAfee - plus the extent of the threats most users face with their day to day online use.
Sing when you're winning
Next week's chart is likely to see Singstar claim the top spot, while DICE's wonderful Xbox-only Rallisport Challenge 2 should also debut strongly. Apart from that, though, gamers have the following to look forward to: Rise Of Nations expansion pack, Perimeter, Riding Spirits II, Drakengard, Anno 1503 expansion, UFC: Sudden Impact, X-Files: Resist Or Serve and Way Of The Samurai 2. Any of those take your fancy?
See the charts for yourself courtesy of our sister site GamesIndustry.biz here.