UK Charts: Sonic Heroes at No.1
Good start to the New Year for Sega's spiky blue mascot and friends.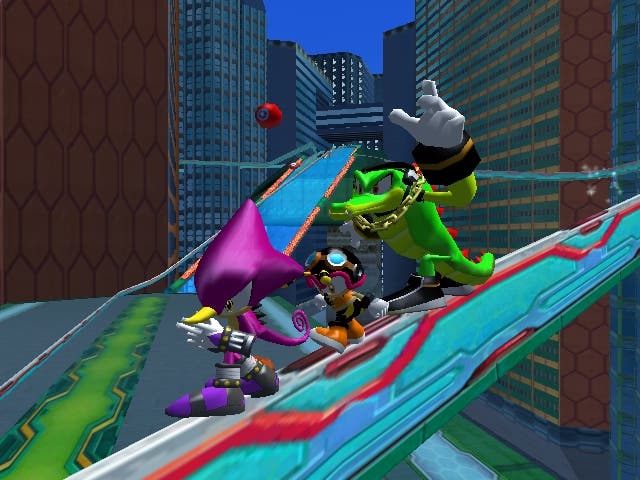 Sega's first European release of 2004 has gone straight in at number one in the charts, with Sonic Heroes displacing EA's Need for Speed Underground and taking the top spot across all three console-specific charts for good measure.
This marks the first time in 15 weeks that an EA game hasn't been number one in the UK, which illustrates pretty effectively the stranglehold that the giant publisher has on this marketplace.
However, this week there was only one EA title in the top five - with Need for Speed Underground dropping to number two, while Take Two's Mafia rose four places to number three, PC utility package Norton Internet Security 2004 dropped to number four, and another new entry, Interplay's Baldur's Gate Dark Alliance II, came in at number five.
Two other new releases also made it into the full price top 40, with Eidos' Legacy of Kain: Defiance at number 11, while Koch's space trading title X2: The Threat entered the charts at number 17. EA's Looney Tunes: Back In Action charted for the first time this week, despite having been released in the previous week, and managed a number 15 chart debut.
The top ranked Xbox exclusive title in the chart was Project Gotham Racing 2 at number 32, but that was actually the number five title in the Xbox chart itself, and was outsold by multiplatform titles such as Baldur's Gate and the GTA Double Pack as well as Sonic Heroes.
No GameCube exclusives made it into the Full Price Top 40, although comments from retailers have suggested that as with the launch of Soul Calibur II in the UK last autumn, Nintendo's console has accounted for significantly more than its fair share of units of Sonic Heroes.
We're finally through the new release drought which afflicted retail throughout January, and next week sees the release of titles including I-Ninja (PS2), Maximo Vs The Army of Zin (PS2), SpyHunter 2 (PS2/Xbox), Urban Freestyle Soccer (PS2, Xbox, GC, PC) and Whiplash (PS2, Xbox) - while later in the month we can expect strong chart performances from Final Fantasy X-2, Fallout: Brotherhood of Steel and of course, James Bond 007: Everything Or Nothing.