UK Top 40: FIFA 12 finishes 2011 on high
Beats sea of threequels.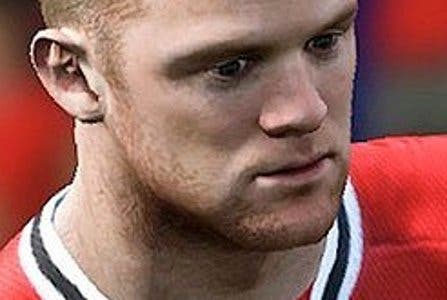 The best-selling UK video game during the last week of 2011 was FIFA 12.
EA's reliable sports series beat Modern Warfare 3, second, and Battlefield 3, third, to the top spot.
Just Dance 3 and Assassin's Creed: Revelations were fourth and fifth, respectively.
FIFA 12 has now claimed four number-one finishes - the same as FIFA 10 and FIFA 11 before it.
Saints Row: The Third and Need for Speed: The Runs (cough) were sixth and seventh.
Christmas number-one, Skyrim, was eighth.
Mario Kart 7 and Forza Motorsport 4 rounded out the top 10.
The full top 40 lies below.
| This Week | Last Week | Title | Platform(s) |
| --- | --- | --- | --- |
| 1 | 1 | FIFA 12 | PS3, Xbox 360 |
| 2 | 2 | Call of Duty: Modern Warfare 3 | DS, PC, PS3, Wii, Xbox 360 |
| 3 | 4 | Battlefield 3 | PC, PS3, Xbox 360 |
| 4 | 3 | Just Dance 3 | Wii, Xbox 360 |
| 5 | 5 | Assassin's Creed: Revelations | PC, PS3, Xbox 360 |
| 6 | 6 | Saints Row: The Third | PC, PS3, Xbox 360 |
| 7 | 7 | Need for Speed: The Run | PC, PS3, Wii, Xbox 360 |
| 8 | 8 | The Elder Scrolls 5: Skyrim | PC, PS3, Xbox 360 |
| 9 | 12 | Mario Kart 7 | 3DS |
| 10 | 11 | Forza Motorsport 4 | Xbox 360 |
| 11 | 9 | Mario & Sonic: London 2012 Olympic Games | Wii |
| 12 | 29 | Rage | PC, PS3, Xbox 360 |
| 13 | 22 | WWE '12 | PS3, Xbox 360 |
| 14 | 16 | Super Mario 3D Land | 3DS |
| 15 | 15 | Sonic Generations | PS3, Xbox 360 |
| 16 | 23 | Kinect Sports: Season 2 | Xbox 360 |
| 17 | 27 | Kinect Sports | Xbox 360 |
| 18 | 19 | Rayman Origins | PS3, Wii, Xbox 360 |
| 19 | 14 | Zumba Fitness | Wii, PS3, Xbox 360 |
| 20 | 25 | F1 2011 | PS3 |
| 21 | 33 | Football Manager 2012 | PC |
| 22 | 20 | Uncharted 3: Drake's Deception | PS3 |
| 23 | 35 | Halo: Combat Evolved Anniversary | Xbox 360 |
| 24 | 17 | Batman: Arkham City | PS3, Xbox 360 |
| 25 | 37 | Lego Pirates of the Caribbean | 3DS, DS, PC, PS3, Wii, Xbox 360 |
| 26 | 26 | Lego Harry Potter: Years 5-7 | PC, PS3, Wii, Xbox 360 |
| 27 | 34 | Dance Central | Xbox 360 |
| 28 | 18 | Zumba Fitness 2 | Wii |
| 29 | 28 | Skylanders: Spyro's Adventure | 3DS, PS3, Wii, Xbox 360 |
| 30 | 31 | Moshi Monsters: Moshling Zoo | DS |
| 31 | 32 | GoldenEye: Reloaded | PS3, Xbox 360 |
| 32 | 24 | Mario Kart Wii | Wii |
| 33 | 36 | Cars 2 | DS, PC, PS3, Wii, Xbox 360 |
| 34 | Re-entry | Dead Island | PC, PS3, Xbox 360 |
| 35 | Re-entry | The Sims 3: Pets | 3DS, DS, PC, PS3, Xbox 360 |
| 36 | 13 | Professor Layton and the Spectre's Call | DS |
| 37 | Re-entry | EA Sports Active 2 | PS3, Wii, Xbox 360 |
| 38 | 10 | Star Wars: The Old Republic | PC |
| 39 | Re-entry | The Sims 3 | 3DS, PC, PS3, Wii, Xbox 360 |
| 40 | Re-entry | Dance Central 2 | Xbox 360 |