UK Russian Embassy tweets screenshot from Command & Conquer Generals
Definitely not "extremists near Aleppo".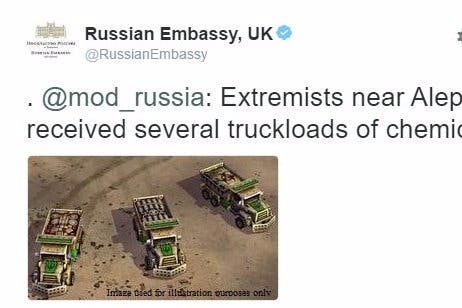 The Russian Embassy in London has tweeted a screenshot from PC real-time strategy game Command & Conquer: Generals.
The image, of three green army trucks, was posted with the accompanying text: "Extremists near Aleppo received several truckloads of chemical ammo."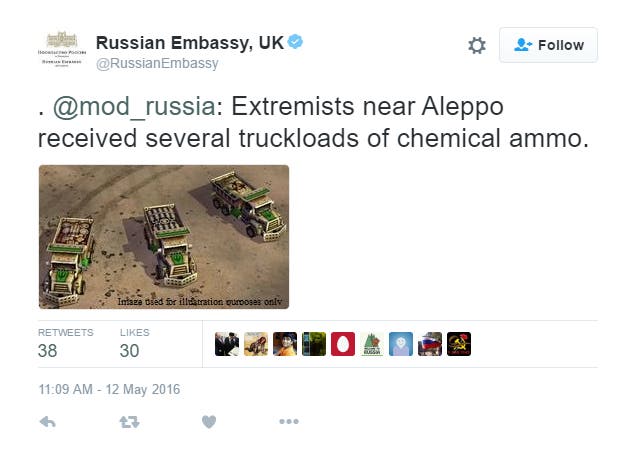 Aleppo, the largest city in Syria, has seen some of the fiercest fighting in the very real civil war which is still ongoing. More than 26,000 have lost their lives in the city and its surrounding area since 2012.
Command & Conquer: Generals, the EA-published video game, takes place in a near-future setting where the USA and China team up to nuke a terrorist organisation.
The Russian Embassy account has added "image used for illustration purposes only" to the screenshot, which is the first result when you type the keywords 'bomb truck' into Google Images.
But this hasn't stopped other Twitter users from expressing their surprise at the choice of image - rather than a picture of the real-life trucks instead.