UK chart: DmC dumped to fourth as chart returns to normality
Is it snowing again yet?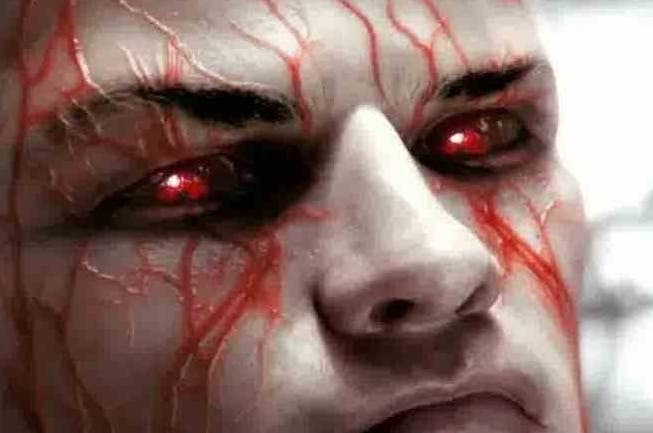 DmC: Devil May Cry didn't upset the chart for long: Black Ops 2 is back on top this week followed by FIFA 13 in second and Far Cry 3 in third.
DmC is fourth, buoyed by the PC release of the game.
A discounted Assassin's Creed 3 is fifth, Criterion's Need for Speed: Most Wanted sixth, Just Dance 4 seventh, Football Manager 2013 eighth, Skyrim ninth and Hitman: Absolution absolutely 10th.
Number cruncher GfK Chart-Track spotlighted some impressive discount performances.
Lego "dinner dinner" Batman 2 climbed six places to land in 11th; Halo "hello?" 4 floaty-jumped nine places to 13th; and Max "err something" Payne 3 re-entered the chart in 35th.
The only new release this week was another expansion for The Sims 3. No I'm not going to tell you what it is.
| This Week | Last Week | Title | Platform(s) |
| --- | --- | --- | --- |
| 1 | 3 | Call of Duty: Black Ops 2 | PC, PS3, Wii U, Xbox 360 |
| 2 | 2 | FIFA 13 | PS3, Wii U, Xbox 360 |
| 3 | 4 | Far Cry 3 | PC, PS3, Xbox 360 |
| 4 | 1 | DmC Devil May Cry | PS3, Xbox 360 |
| 5 | 10 | Assassin's Creed 3 | PC, PS3, Wii U, Xbox 360 |
| 6 | 5 | Need for Speed: Most Wanted | PC, PS3, Xbox 360 |
| 7 | 6 | Just Dance 4 | PS3, Wii, Xbox 360 |
| 8 | 7 | Football Manager 2013 | PC |
| 9 | 9 | The Elder Scrolls 5: Skyrim | PC, PS3, Xbox 360 |
| 10 | 8 | Hitman: Absolution | PC, PS3, Xbox 360 |
| 11 | 17 | Lego Batman 2: DC Super Heroes | DS, PC, PS2, PS3, PSP, Wii, Xbox 360 |
| 12 | 11 | Lego Lord of the Rings | 3DS, DS, PS3, Xbox 360 |
| 13 | 22 | Halo 4 | Xbox 360 |
| 14 | 14 | Sonic & All-Stars Racing Transformed | 3DS, PC, PS3, PS Vita, Xbox 360 |
| 15 | 15 | Skylanders Giants | PS3, Wii, Xbox 360 |
| 16 | 12 | WWE 13 | PS3, Xbox 360 |
| 17 | 13 | Dishonored | PC, PS3, Xbox 360 |
| 18 | 16 | Forza 4 | Xbox 360 |
| 19 | 25 | Forza Horizon | Xbox 360 |
| 20 | 20 | Borderlands 2 | PC, PS3, Xbox 360 |
| 21 | 18 | Medal of Honor: Warfighter | PC, PS3, Xbox 360 |
| 22 | 30 | Grand Theft Auto 4 | PC, PS3, Xbox 360 |
| 23 | 35 | Paper Mario: Sticker Star | 3DS |
| 24 | 23 | Dead Island: GOTY Edition | PC, PS3, Xbox 360 |
| 25 | 27 | Gran Turismo 5: Academy Edition | PS3 |
| 26 | 40 | Angry Birds Trilogy | 3DS, PS3, Xbox 360 |
| 27 | 34 | Mario & Sonic: London 2012 Olympic Games | 3DS, Wii |
| 28 | 28 | Sleeping Dogs | PC, PS3, Xbox 360 |
| 29 | 36 | Grand Theft Auto Episdodes - Liberty City | PC, PS3, Xbox 360 |
| 30 | 19 | NBA 2K13 | PS3, Xbox 360 |
| 31 | 21 | Doom 3: BFG Edition | PC, PS3, Xbox 360 |
| 32 | 24 | PES 2013 | PC, PS3, Xbox 360 |
| 33 | 33 | New Super Mario Bros. 2 | 3DS |
| 34 | 32 | Mario Kart 7 | 3DS |
| 35 | Re-entry | Max Payne 3 | PC, PS3, Xbox 360 |
| 36 | New entry | The Sims 3: '70s, '80s, '90s Stuff | PC |
| 37 | 39 | Battlefield 3 | 3DS, PS3, Xbox 360 |
| 38 | 26 | Sonic Generations | 3DS, PC, PS3, Xbox 360 |
| 39 | Re-entry | The Sims 3 | PC |
| 40 | Re-entry | Lego Harry Potter: Years 5-7 | Review |