Ubisoft's Watch Dogs unveiled, platforms not yet disclosed
UPDATE: Ubisoft confirms it's heading for Xbox 360, PS3 and PC.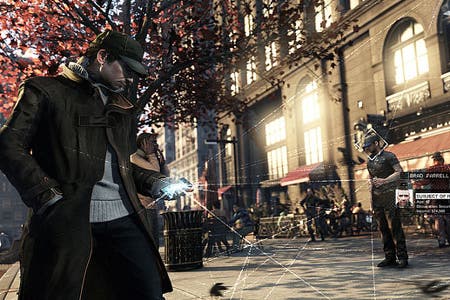 UPDATE: Ubisoft has since amended its official materials, confirming the game for Xbox 360, PS3 and PC.
Ubisoft has unveiled Watch Dogs, a brand new IP developed by its Montreal studio, at its E3 conference.
Watch Dogs is being developed by a team comprised from members of the Rainbow 6, Far Cry and Assassin's Creed series, and it pits the player as Aiden Pearce, a hacker who's got the city at his disposal.
In the live demonstration, this allowed for some impressive set-pieces - whole areas could be powered down, and as the action hotted up a pile-up was triggered by the player.
"Watch Dogs goes beyond the limits of today's open-world games by giving players the ability to control an entire city," said creative director Jonathan Morin. "In Watch Dogs, anything connected to the city's Central Operating System becomes a weapon. By pushing the boundaries, we can provide players with action and access to information on a scale that's never been seen in a video game before."
It was one of the most visually impressive games seen to date at this year's show, and Ubisoft's yet to detail what platforms it'll be heading to.
At one point in the demonstration a barman passed by wearing a mask emblazoned with a QR code - which leads to a Ubisoft-sanctioned site called Dot Connexion, which details what seems to be an ARG taking place in Chicago - and it references a Joseph Demarco, Aiden's target in the demonstration, as well as referencing the name of the art show which hosts the first chunk of the early peek at the game.