Ubisoft details Rainbow Six Siege's latest season, Operation Steel Wave
Two new Operators, House renovations, and more.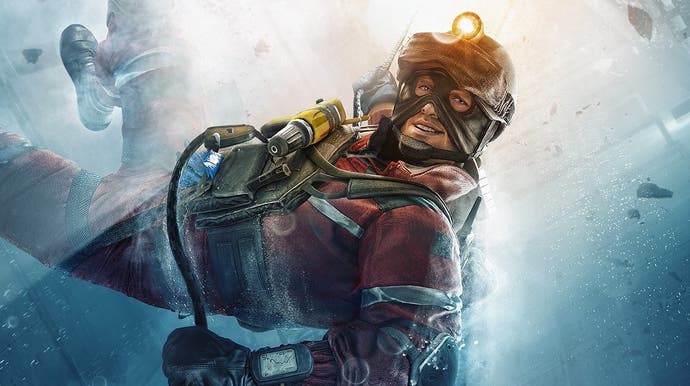 Rainbow Six Siege might now be in its fifth year, but the content updates keep a-coming, and next on the schedule is Operation Steel Wave, which Ubisoft has now revealed in more detail.
Operation Steel Wave, the second season of Rainbow Six Siege's Year 5 updates, introduces two new Operators: Norwegian Attacker Ace and South African Defender Melusi.
Ace, a former member of the Norwegian Home Guard, is equipped with a throwable, stickable device known as S.E.L.M.A., which deploys its explosive arms to destroy most defensive gadgets. Additionally, it can obliterate up to 3 panels of any vertical surface that it's attached to, one after the other, in order to open up a new line of sight or entry point.
Meanwhile, Melusi, previously a member of the South African National Defence Force, can make use of the Banshee deployable electronic gadget. This device emits a loud buzzing when an opponent enters its range - useful for determining their whereabouts - and can apply a movement-slowing effect on enemies within its line of sight.
Elsewhere, Operation Steel Wave brings a reimagined version of Rainbow Six Siege's House map, originally released as part of the base game in 2015. This suburban Los Angeles home will see extensive changes in the update, designed, says Ubisoft, to evolve the gameplay meta.
There's also a new deployable Proximity Alarm for Defenders (which can be used to signify the presence of enemies, as its name suggests), plus the usual array of gameplay tweaks and balances, as outlined in Ubisoft's thorough breakdown video above.
All additions will be free to every Rainbow Six Siege player when Operation Steel Wave launches on Xbox One, PS4, and PC - but, as usual, Year 5 pass holders will get one week's early access to the new Operators. There's no launch date for the update just yet, but its changes will be available on PC via the the Rainbow Six Siege test server from 19th May.