Ubisoft unveils beautiful Greek hero RPG Gods & Monsters
From the Assassin's Creed Odyssey team.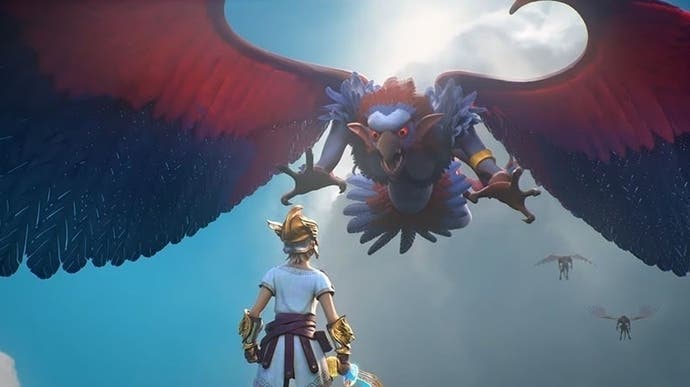 Ubisoft has lifted the lid on Gods & Monsters, a smaller RPG project from the team behind Assassin's Creed Odyssey which similarly has its setting in ancient Greece.
It was introduced today during Ubisoft's E3 2019 press conference by Marc-Alexis Côté, who previously lead development on Odyssey.
PC, PlayStation 4, Switch and Xbox One versions are set to launch on 25th February 2020.
Gods & Monsters has a simple, painterly style a little reminiscent of Zelda: Breath of the Wild. The initial teaser trailer below shows a hero character battling a fantastical Greek beastie: