Ubisoft details The Crew's £20 Season Pass
Early access to 14 cars, plus exclusive stickers and rims.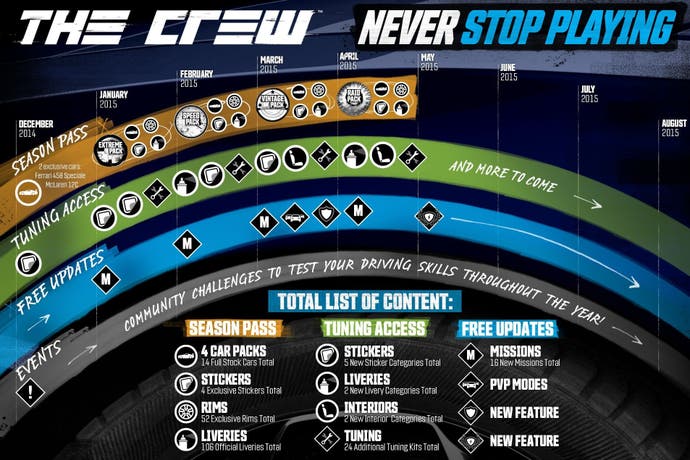 Drop an extra £19.99 on The Crew and you can pick up the game's Season Pass, which will grant access to another 14 vehicles.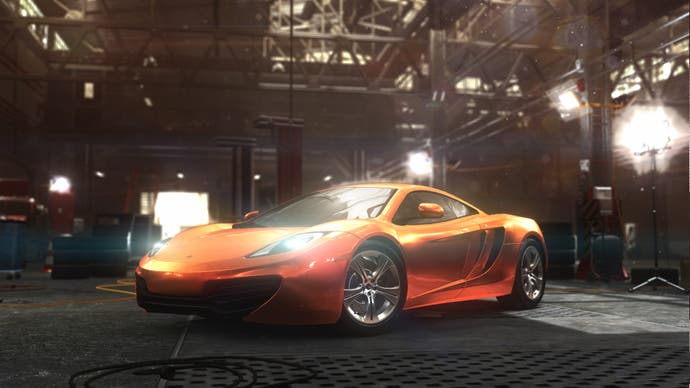 Two exclusive cars (the McLaren 12C and Ferrari 458 Speciale) will be available to Season Pass holders at launch.
Four packs of three new cars will then follow on each month from the start of 2015.
These car packs will be available separately for £5.49, although Season Pass holders get them a week earlier and at a slight discount.
Also included with the Season Pass are four exclusive stickers, 52 exclusive rims, 106 liveries and 23 additional tuning kits.
A good amount of free content is headed to The Crew as well. Ubisoft's new infographic below suggests that a PVP mode will be added to the game next year, as well as extra missions each month alongside the paid-for car packs.