Ubisoft details South Park: Fractured But Whole's season pass
I Kenny believe it.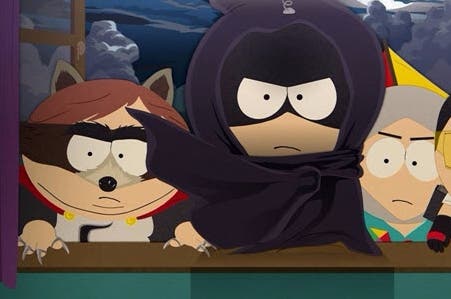 Ubisoft has detailed its previously announced season pass for upcoming South Park sequel The Fractured But Whole.
The season pass will include three main dollops of post-release DLC, starting in December and running through to an unspecified point in 2018. December's DLC, known as Danger Deck is described as "the ultimate combat challenge against Doctor Timothy's Danger Deck", and will include exclusive unlockable costumes and artefacts.
Next up, and currently scheduled for a vague "2018" release, is From Dusk till Casa Bonita. This is the first of two planned DLC story episodes, and sees players "team up with The Coon and Mysterion to defeat a demonic presence at Casa Bonita".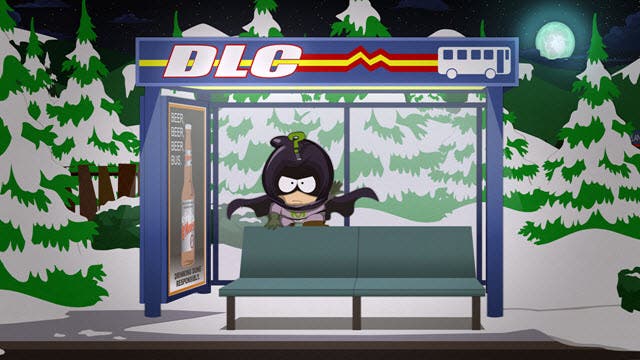 Rounding off Ubisoft's three-pronged season pass DLC is the second bit of story content, Bring the Crunch. There's not much in the way of information on this one just yet, but it will, says Ubisoft, introduce an all-new superhero class.
That's not quite everything, however; the season pass also includes two minor bits of Day One DLC - one of which, rather confusingly, isn't actually out on launch day. The Relics of Zaron costume and perks pack will be available on release day, October 17th, while the Towelie in-game tip buddy is out the week after on October 24th.
The season pass will be available to purchase from October 17th, the day that South Park: The Fractured But Whole launches on PlayStation 4, Xbox One, and PC. There's no detail on pricing just yet, but it's already included if you opt for the game's Gold Edition.
In other South Park news, a full-length episode setting up the events of The Fractured But Whole ran in the US earlier this week as part of the TV show's 21st and newest season. The episode will air tonight in the UK at 10pm on Comedy Central.