Ubisoft blasts critics for lacklustre Rocksmith launch
"They claim they want innovation, they don't."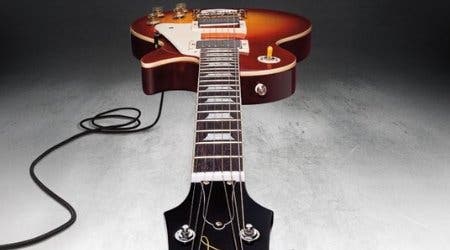 Ubisoft exec Laurent Detoc has hit out at the less-than-stellar review scores for Rocksmith, the company's attempt at cracking the music genre, and blasted critics for ignoring "innovation".
The critical response to Rocksmith was indicative of their "lack of enthusiasm for something that is new", Detoc told Gamasutra.
"As much as they claim they want innovation, they don't," Detoc, Ubisoft's North American executive director, explained.
The game currently sits on a Metacritic score of 77.
"We, as human beings, tend to like what we know. But more importantly, we call ourselves gamers. Are we gamers - or players?"
Detoc explained that games such as Rocksmith should be judged differently.
"As our industry evolves, we need to be more mature and find a way to look at content and judge it as if we were real consumers instead of as gamers.
"We need to judge the products for what they are. You can't compare, say, a Just Dance to an Assassin's Creed. We can't expect critics to be experts at everything."
Rocksmith is a music game designed to help players learn to play guitar. There's even a $200 (£124) version available, bundled with a real Epiphone Les Paul Junior model.
It released for PS3 and Xbox 360 last month in the US, with a PC version due there next month. There's no word of a wider release date though - its European launch is currently being held up by Rocksmith trademark issues.