US Army establishes esports team to connect with young people
Target market.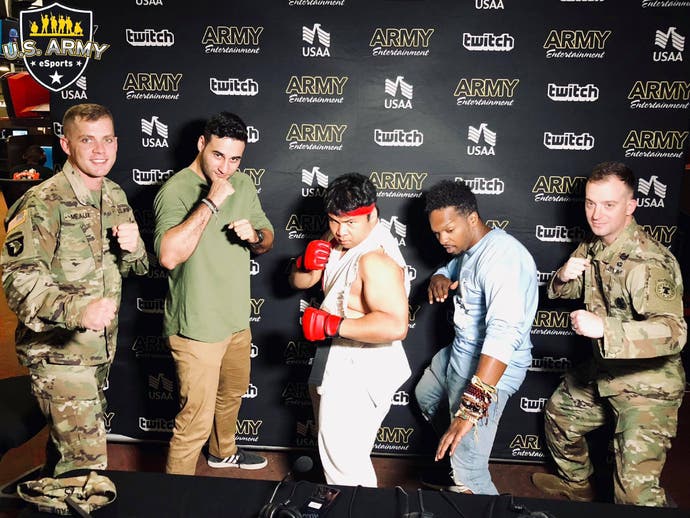 In the latest case of "How do you do, fellow kids?" the US Army has announced it's building an esports team as part of its marketing and engagement programme.
According to a post by Staff Sergeant Ryan Meaux on Reddit (via Stars and Stripes), a team of soldiers will represent the US Army in competitions across the nation in order to "create awareness about the army and the opportunities it provides". Alongside their competitive duties, it also sounds like members will function as part-time QA testers for army apps and training software.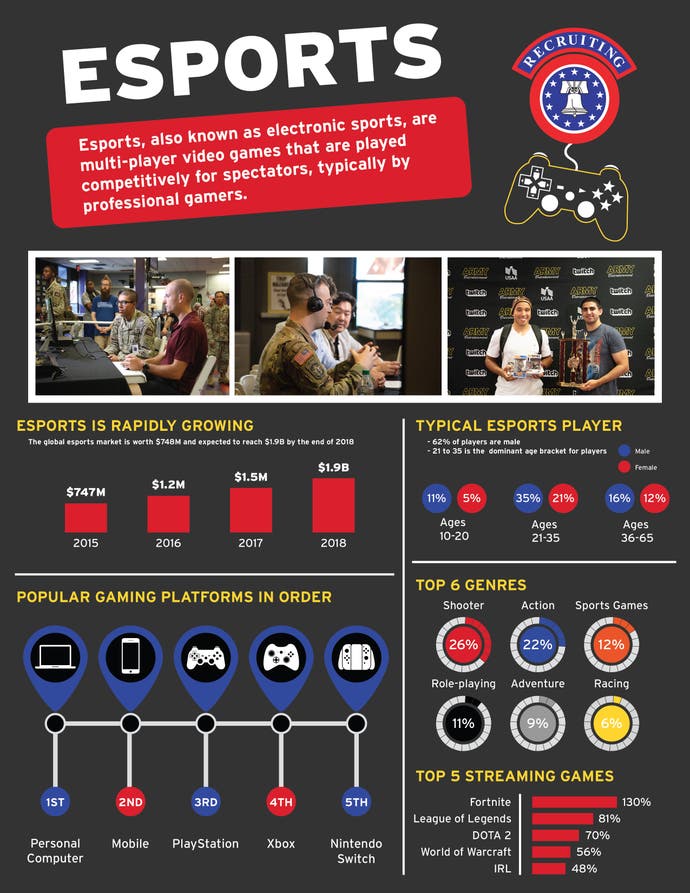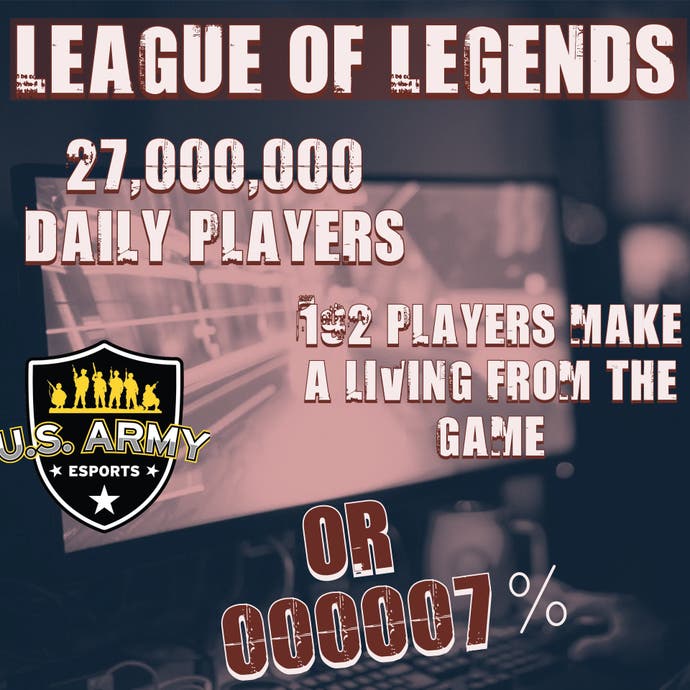 Meaux explained the initiative is particularly aimed at younger generations, and the hope is the esports team will "make [their] soldiers more visible and relatable to today's youth". The team already has Instagram, Twitter and Snapchat accounts, along with a Twitch channel.
From looking at the application form, it does seem like civilians are able to sign up. There's no details on whether basic training is required, so don't apply expecting to remain in a cushy esports chair for the whole ride. If you're still thinking about it, you have until 30th November to register your interest.
The foundations for this esports team appear to have been laid earlier this summer, when the US Army hosted an internal Street Fighter 5 tournament between eight garrisons. Branching out into the wider esports community is the next logical step in the army's PR strategy.
As highlighted by Stars and Stripes, the programme arrives in the wider context of the US Army failing to meet its recruitment quota this year for the first time in a decade. But video games is a pool the US Army has drawn from before. The organisation previously developed its own America's Army series of games to drive up recruitment. The games cost the US government a hefty $32.8m over the first 10 years of their release - unsurprising considering they were released for free (and still are, on Steam).
Whether the latest esports venture will improve recruitment figures remains to be seen. Seems like a bit of a shot in the dark - but the army's clearly hoping it won't tank.