Two years on, Pokémon Go's new friend system refreshes the game
Buddy up.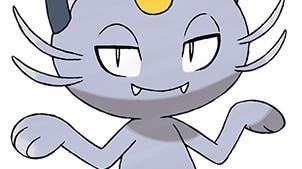 Alolan Meowth is brilliantly haughty - the way cats can be, when they sit in judgement awaiting food when you're still lying in bed. It's one of my favourite Alolan designs - the tropical takes on popular Pokémon which were added to Pokémon Go around midnight last night.
And so, shortly after midnight last night, I was delighted to see a friend had just gotten an Alolan Meowth of his own. But not via a Twitter post or gloating Whatsapp message - I saw this via the new friends section within Pokémon Go itself, where we'd just finished adding each other.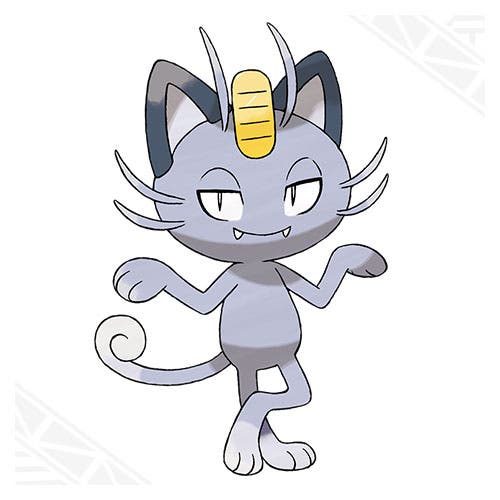 Pokémon Go has always been a game about collecting things and over the past six months with the introduction of weather-based gameplay, quests and yet more Pokémon it has only gotten better. But Pokémon Go previously lacked a direct way to connect with everyone else out there playing, doing the same things - leaving its dedicated community blind without the aid of external services like Discord or IM.
There's still a way to go until I'm organising raid meets through the app itself, but Pokémon Go's friend system as it stands now is a revolution for the game. When I was shown it last week at E3, Niantic engineer Kristen Koa explained it would be the bedrock on which future social features would be built. Already, it allows you to trade Pokémon, exchange gifts from Pokéstops and level up your friendship for valuable rewards.
Case in point, I have an EX Raid scheduled for next week. It'll be my... seventh or eighth? But every Mewtwo - the invite-only raid boss - is worth having and by performing friend actions in the game (trading, gifting, raiding or battling in gyms together) from today until then I will level up my friendship with people in my raiding group and then gain an extra catch bonus.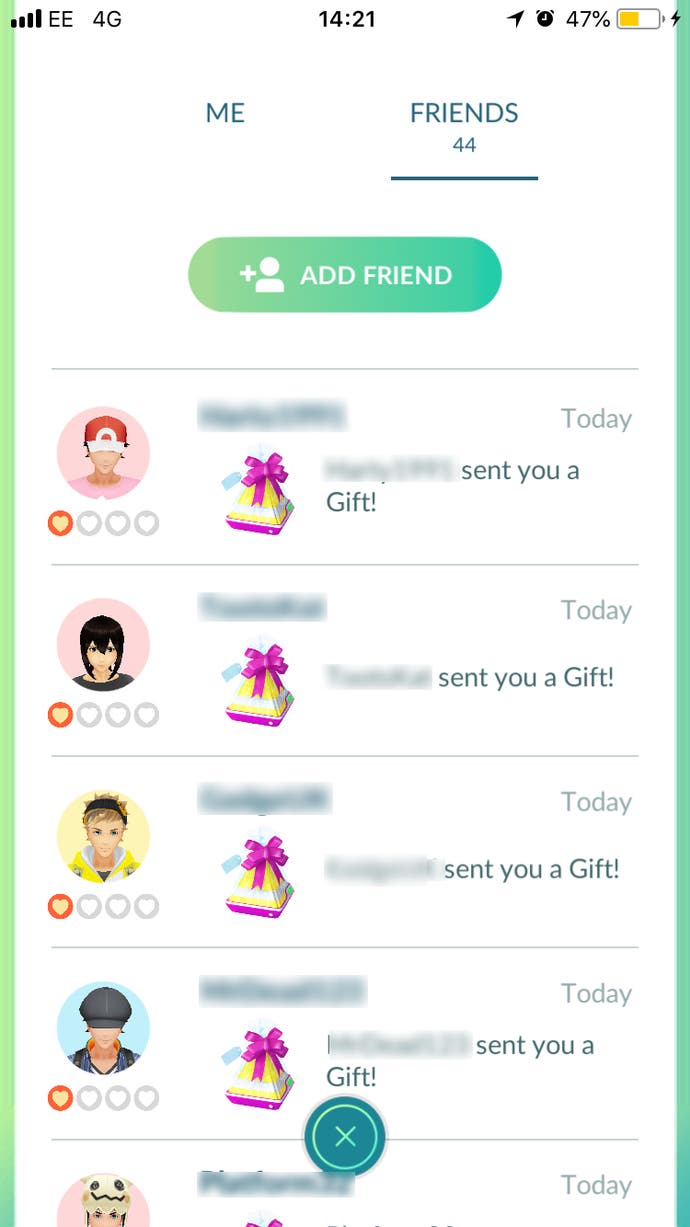 Right now, the easiest way to increase your friendship with someone is probably by exchanging gifts. It's a useful addition which not only gives you new Alolan 7km eggs but also stacks of items. You can get gift boxes of goodies to send to friends from Pokéstops and gyms, and which they then receive with a little postcard showing where you've been. This allows for some fun - you can get a giftbox from a gym you've just kicked your friend out of, for example. Or you could simply use it to brag about an interesting place you just visited.
And then, of course, there's trading - a feature some have clamoured for ever since Pokémon Go launched. It's a tough one - on the one hand trading devalues the whole point of Pokémon Go, its collecting and persistence and requirement to explore outside your front door. It feels an almost reluctant inclusion on Niantic's part - a deference to fan demand and I'm sure the wishes of The Pokémon Company itself. And yet the system for it just about ensures it will not break the game at the same time. There is room for trading in Pokémon Go - especially among its difficult to find species (Unown, regionals) which have been balanced by the requirement to exchange significant amounts of Stardust as well. And everything links back to friends. Want to trade? You'll need to be friends and arrange to meetup in person. Want to pay less Stardust? You'll need to increase your friendship level.
As Pokémon Go's second birthday approaches, friend lists and their various associated features feel like a milestone update. Niantic promised the features would go live before the end of this week - currently, all players over level 30 able to access them, with this level requirement due to drop down to 10 shortly.
Already, I've connected with friends in real life over adding them in-game and seeing what they're up to, or to thank them for gifts, and my local raiding group has reconnected with lapsed players looking for the new Alolan Pokémon and fresh challenges. The next steps for Pokémon Go now feel logical - some way to organise raids, a way to battle friends competitively. After a flurry of updates, the game shows no sign of slowing down.