Two Point Hospital unveils extraterrestrial-themed Close Encounters DLC
Out next week on PC.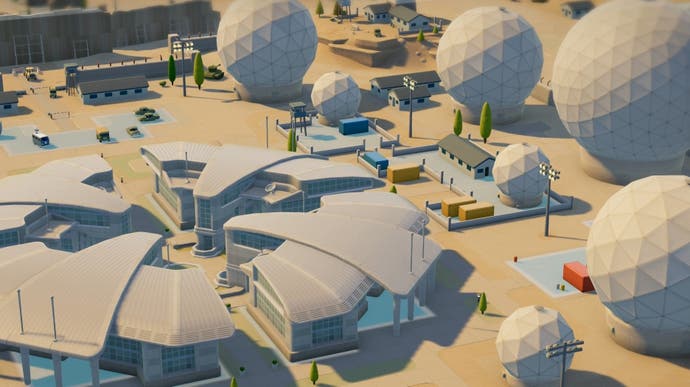 Medical management sim Two Point Hospital is looking to the stars for its next DLC, with the newly announced alien-themed Close Encounters expansion coming to PC on 29th August.
Close Encounters, if you haven't been keeping notes, is Two Point Hospital's third paid expansion, following on from the snowbound Bigfoot DLC and tropical Pebberley Island. It introduces three new hospitals to the sandy east of Two Point County - the town of Goldpan, the high-security Camoflage Falls, and a mysterious third, possibly robot-infested location known as Chasm 24 - plus a variety of new ailments and curatives for medical managers to content with.
Close Encounters promises a total of 34 new illnesses, seemingly wrought upon the populace by a mysterious object falling from the sky - including Flat-Packed, Frogborne, Science Friction, Highly Ill-Suite, and Aller-Gs - with 11 of those being new visual illnesses. It also brings three fully animated new cure machines, new decorative items, plus new music, DJ, and tannoy lines.
Two Point Hospital's Close Encounters expansion will cost £6.99 when it releases on Steam next week, and there's a 10% discount until 5th September.