Twitch is playing Fallout 3 - and it's not going well
It's all their own vault.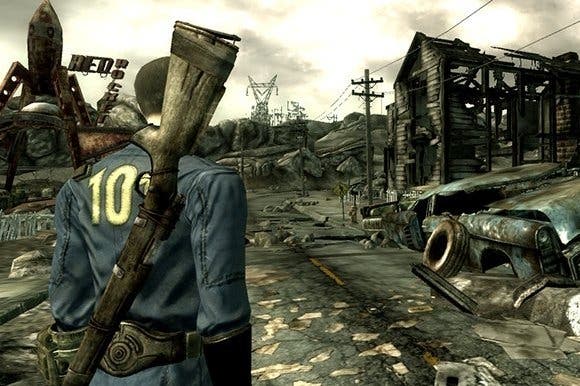 Twitch has taken on Pokemon and won. It's even defeated bosses in rock hard action game Dark Souls. But now, Twitch may have met its match.
Twitch is playing Bethesda's post-apocalyptic open-world role-playing game Fallout 3, and it's not going well. At the time of publication, the character is stuck facing a wall in the game's first vault. In fact, the character has been stuck facing a wall for quite some time.
Fallout 3 is a particularly tricky game for Twitch Plays. It's a first-person game set in a huge open world, with somewhat complex systems to get stuck into. Combat, with the time-stopping V.A.T.S feature, may be manageable, however. If they ever get away from the wall, that is.
As Twitch user Shadowhelm put it: "At least the music's good."
Twitch Plays sees the community suggest input commands in chat that are then translated into in-game actions.
Perhaps it's time to reset Fallout 3 and start again.