Twitch completes Dark Souls
After modding it into a turn-based game.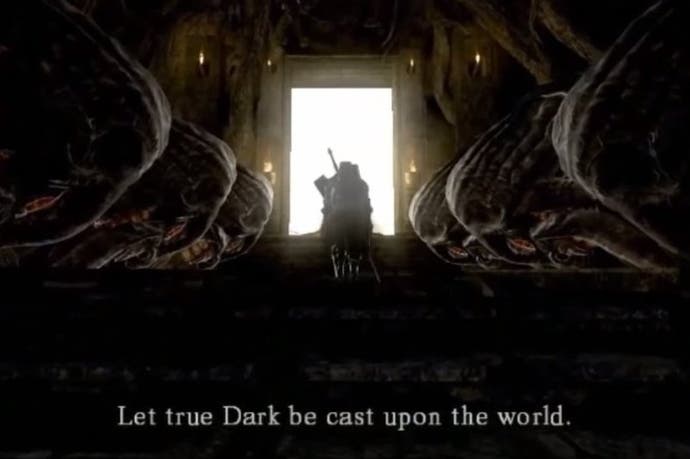 Six weeks ago thousands of players took to playing the same game of Dark Souls, simultaneously, over Twitch. As you would expect, this poor Chosen Undead's rampant case of multiple personality disorder made them unable to even get past the starting area. At one point they destroyed their only weapon after smashing it against a wall too many times. Things were not going well, to put it mildly. So channel TwitchPlaysDark modded the game to make it a turn-based affair.
In this new "Democracy Mode", the game would pause for 30 seconds between each input and players would vote on what button they'd like to hit. This made it much more tedious to watch, but it gave the Chosen Undead a fighting chance to link Lordran's bonfires. Now, 43 days and 903 deaths later, Twitch has completed Dark Souls.
You can take a gander at Twitch besting arguably Dark Souls' hardest boss battle, Ornstein & Smough, in YouTuber whydoyoubark's edited video below. There's also a video available of the game's final boss.
Now TwitchPlaysDark is tackling the series' next challenge: Dark Souls 2: Scholar of the First Sin.