Twisted Pixel reveals first gameplay footage of Lococycle
Play as an acrobatic, gun-toting, ass-kicking motorcycle.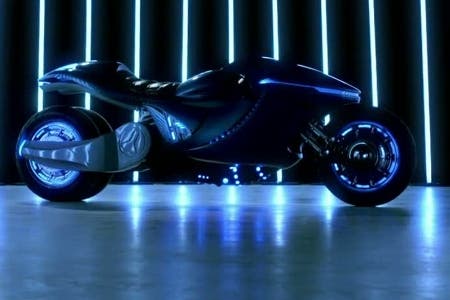 'Splosion Man and Comic Jumper developer Twisted Pixel has released a couple of trailers showing off gameplay of its upcoming title Lococycle, due next year on Xbox 360.
The game stars a sentient high-tech motorcycle named I.R.I.S. on the run from her creators who've sent the villainous bike S.P.I.K.E. to retrieve her.
Gameplay looks to be a mix of driving, shooting and some third-person hack-and-slash mechanics as I.R.I.S. can leap into the air and kick her tires like she's made of rubber.
Inexplicably, she's dragging some poor sap around the entire time.
Terminator 2 actor Robert Patrick is on board as the voice of S.P.I.K.E. while the less famous but no less talented Lisa Foiles looks to put a hilarious spin on the inflectionless pop-culture referencing renegade chopper.
See it in action in the two new trailers below.