If all that sounds a little frustrating, you'd be half-right, because for the most part it's frustrating in the best kind of way: tough enough to have you sighing or swearing, but constantly encouraging you to have another go. The soporific tones of an unrecognisable Natascha McElhone - who, like Samus Aran's voice actress, seems to have been sedated before entering the recording booth - inform you how many medals you got, and more importantly, how many you didn't get. "You were only two centimetres away from a gold medal," you're told, and it's impossible to not want to try again. The constant wheedling gets a little tiresome by the time you're on your 17th attempt at a stage, mind.
Sticking points are few and far between, as you don't need to get gold medals on every stage to unlock the next area, but occasionally you'll be required to complete one level before, say, another four open up. If it's one you're struggling with, then you'll just have to keep trying. And while most of the additional challenges can be beaten with a little patience, a few of the timing-based medals seem unreasonably difficult - especially on a stage where the blocks appear in random order.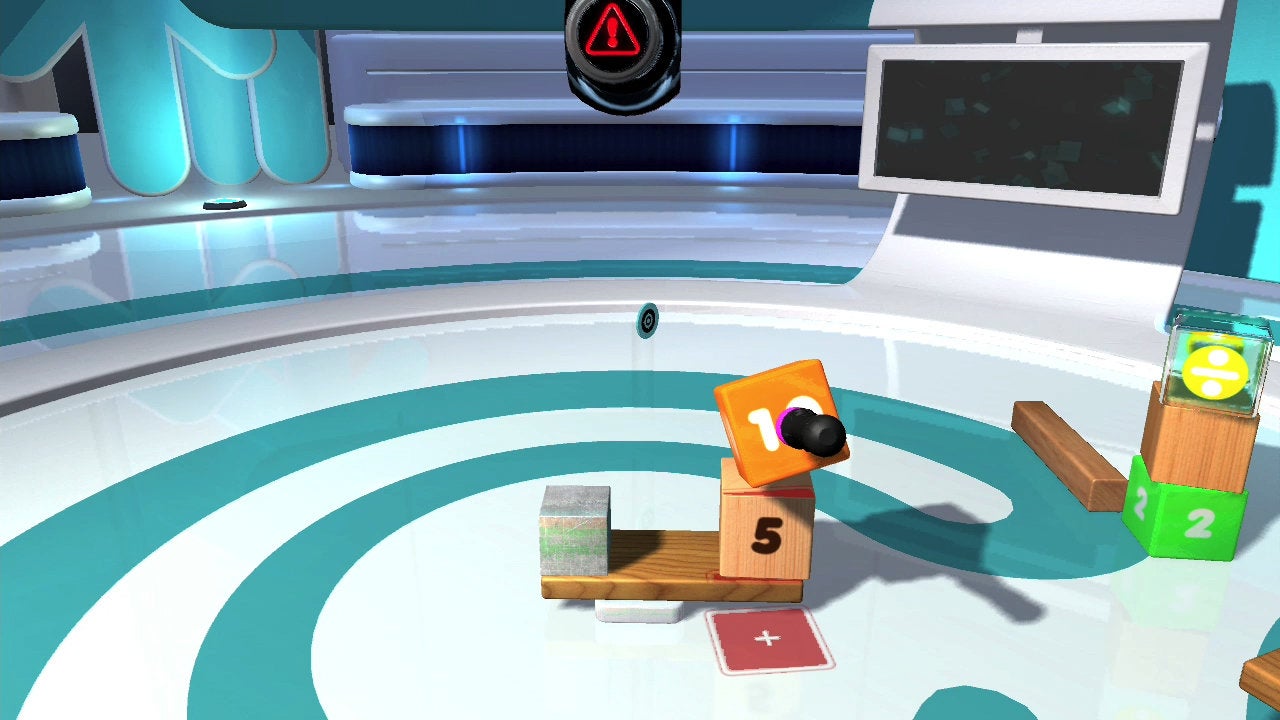 One or two baffling design choices seem destined to infuriate. There's the way you're rudely shunted out of a level when you've unlocked a new zone, even if you wanted to try again (not helped by the slightly excessive loading times). Restarting a stage is a good few seconds slower than it needs to be, particularly on the destruction challenges where the game slowly counts up your tally.
Camera rotation is a little too slow, and surprisingly there's no option to adjust its sensitivity; though rarely a serious issue, on the timed challenges moving around to a better view of your tower can eat away valuable seconds. Craziest of all, the option to retry is assigned to the triangle button, with the Move button you tap to skip through stage intros and tutorials returning you to the level select menu via another loading screen. It's a good job I had the wrist strap attached, put it that way.
That these issues - and the slightly sterile, aloof presentation - aren't too off-putting is a testament to the quality of the central experience, the appeal of which is almost exclusively down to the controls. The simple act of manipulating these objects with the Move controller in 3D space with pinpoint precision is thrillingly new and different: reaching forwards to grab a block, pulling it back towards you and rotating your wrist to set it down at the right angle is as accurate and intuitive as you could possibly wish for. Like most Move titles, Tumble seems to work better the more space you can put between you and your TV; it can get a little wobbly if you're sitting a little too close, but recalibration is just a single button-press away.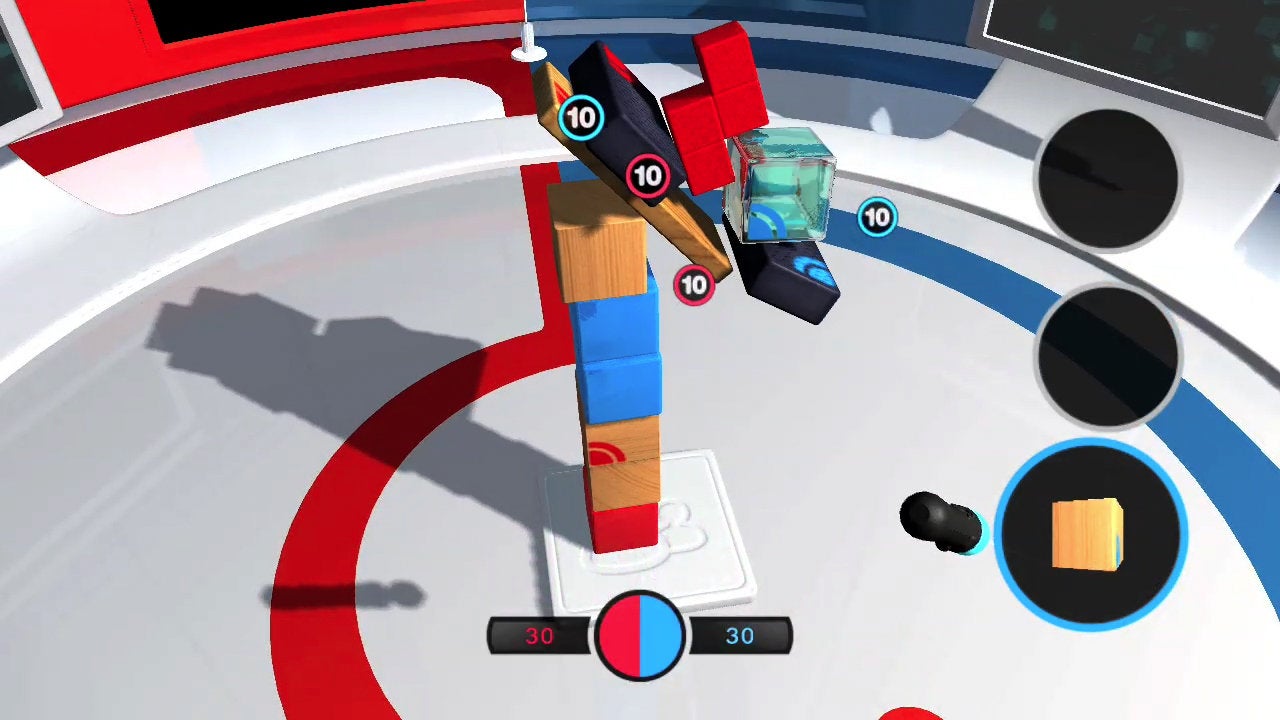 With just under 70 levels, the single-player game is pretty substantial, and there are two competitive multiplayer modes, too. The first game sees two players take turns to stack three blocks, gaining points for successful placement and losing them for any objects dropped, as power-ups earn bonus points or cause tremors on your opponent's turn. The second requires two controllers and is a simple race to build the tallest tower; the camera follows the highest stack, with the object being to push your rival's structure off the bottom of the screen. They're both fairly limited, but matches between two similarly-skilled players are thoroughly entertaining.
Tumble's never quite as outright fun as something like Boom Blox, but along with Sports Champions' table tennis mode it's a terrific showcase for Move, and another reason to get excited about the possibilities of motion control. It mightn't be quite the classic Sony's remarkable device deserves, but right now, this is comfortably the best reason to invest in a Move at launch.
Tumble is out this month exclusively for PlayStation 3.
Will you support Eurogamer?
We want to make Eurogamer better, and that means better for our readers - not for algorithms. You can help! Become a supporter of Eurogamer and you can view the site completely ad-free, as well as gaining exclusive access to articles, podcasts and conversations that will bring you closer to the team, the stories, and the games we all love. Subscriptions start at £3.99 / $4.99 per month.