Troy Baker joins Death Stranding cast as the mysterious Man in the Golden Mask
"Sound like fun?"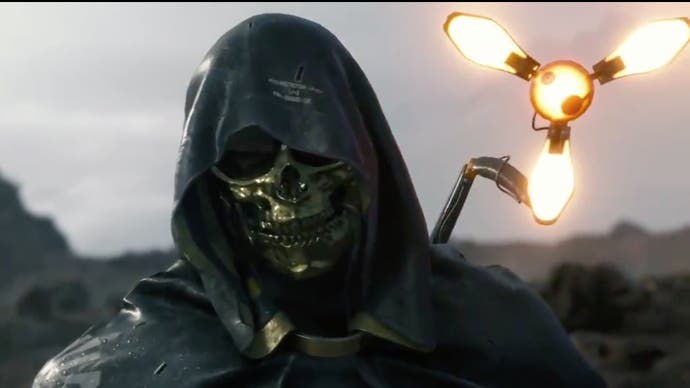 The latest trailer for Hideo Kojima's Death Stranding reveals Troy Baker will be joining the English voice cast.
The new teaser for Death Stranding - which debuted at Tokyo Games Show - shows new antagonist The Man in the Golden Mask pull off said mask... only for his face to be further concealed underneath.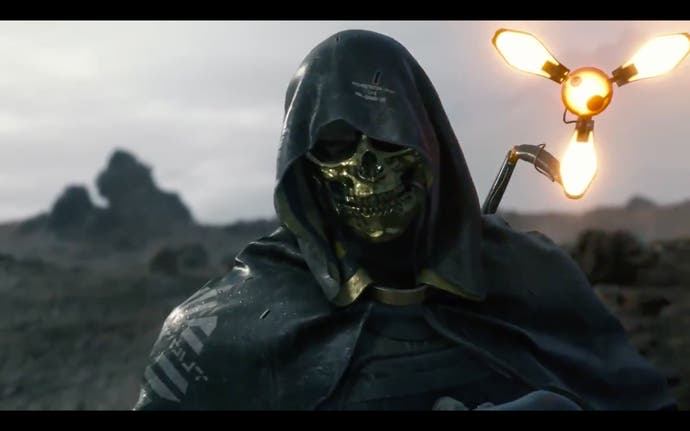 He then drops to his knees, stirs up some black goo until the strands combine to form... well, I'm not sure what it forms, actually. A lion monster demon thing? Maybe? Perhaps it's best if you take a look for yourself:
As yet it's unclear if this is a cinematic tease, direct in-game footage, or even an upcoming boss fight.
Baker joins Norman Reedus, Mads Mikkelsen, Guillermo del Toro, Léa Seydoux, Lindsay Wagner, and Emily O'Brien for the ambitious project, thought - but not confirmed, of course - to be a reference to the cetacean stranding phenomenon in which whales and dolphins strand themselves on beaches.
Satoshi Mikami will be providing the voice for the same character in Japanese.
Death Stranding is expected to release next year for PlayStation 4. No other platforms have yet been confirmed.