Trippy optical illusion-based FPS VizionEck is coming to PS4
Black & white and dead all over.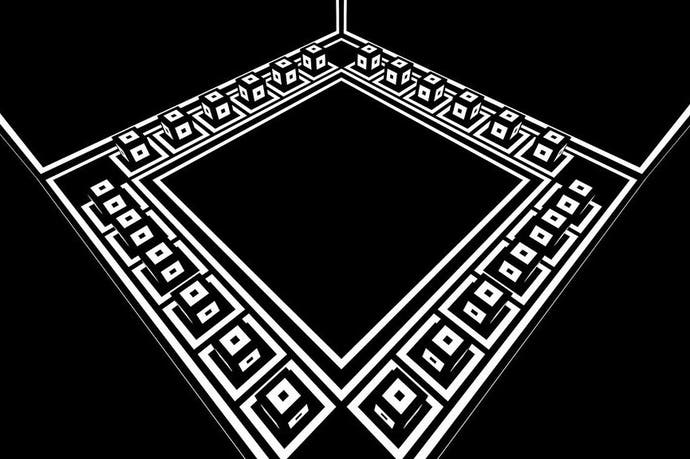 The upcoming indie title VizionEck has got to be one of the strangest games on the horizon.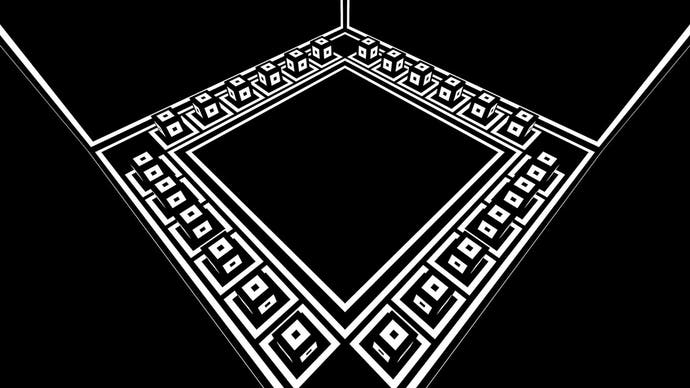 Announced today for a PS4 release, VizionEck is an abstract black & white first-person shooter where you play as a cube. The purpose behind the minimalist avatar and monochromatic geometric environments is that players are supposed to blend in with their surroundings. This becomes even easier as a player takes damage because their health is represented by how bold their outline is. A solid white outline means you're in tip-top shape, but a wounded soldier will be practically invisible.
Furthermore, there will be blocks that aren't other players at all, so one could always stay still near one of these. If someone opens fire on the decoy, you can get the drop on the aggressor.
Lead developer Michael Armbrust explained on VizionEck's official site that unlike other first-person shooters, you'll be in an advantage if you're at a lower elevation because you'll have a shield-like "charge block" you can deploy to protect your upper portions, but you're open to attack from below.
It sounds a little like Hidden in Plain Sight or Spy Party reimagined as an FPS with The Unfinished Swan's deceptive colourless visual trickery brought into the mix.
Armbrust said there's a lot more to the game that's hidden in the VizionEck debut trailer below. Sure he could come out and explain its peculiar rule set, but where's the fun in that?