Trine 3 coming to PS4 "in time for Christmas"
UPDATE: Out now in Europe, discount for Plus subscribers.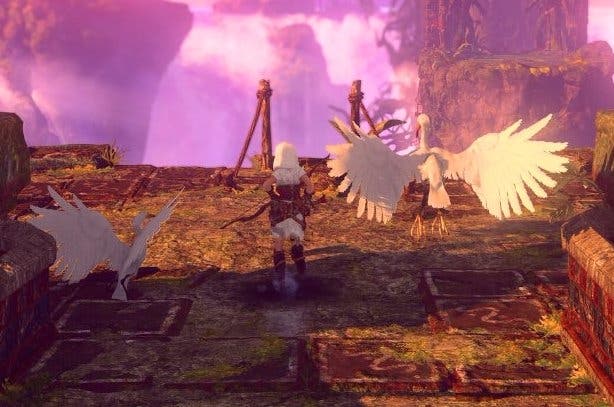 UPDATE 16/12/15 1.50pm: Surprise! Trine 3: The Artifacts of Power is available today on PlayStation 4 in Europe.
The game is priced at €21.99/$21.99 (UK price to be confirmed), with a 10 per cent discount for PlayStation Plus subscribers.
Europe receives the game a little earlier than North America, where it will follow on December 22nd.
ORIGINAL STORY 15/12/15 8.30am: Frozenbyte has announced that a PS4 version of Trine 3 will be released "in time for Christmas". An exact date will be forthcoming.
The PS4 version will run in 1080p60 with support for stereoscopic 3D in 720p. It includes the recently released Quest for Cake level.
Trine 3 had issues when it came out on PC in August. The side-scrolling platform series, which involves using a trio of fantasy heroes in complimentary ways, had until then been consistently great. But Trine 3, the first fully 3D instalment, left a sour taste. Chief among the complaints: it being only four hours long. It seemed to be more concerned with style than substance.
The backlash prompted a heartfelt apology from Finnish developer Frozenbyte, which openly admitted that "the future of the series is now in question". "The cliffhanger story and the relative shortness of the game are valid criticisms but ones which we didn't realise would cause a disappointment in this scale," it said.
"It's pretty much do or die for us at this point," marketing man Kai Tuovinen went on to say. "Back to the drawing board."
Trine 3 costs £15.99 on Steam. There's no word on a PS4 price yet.