Treyarch adds extra Call of Duty: Black Ops Cold War League Play restrictions a day after launch
Double time.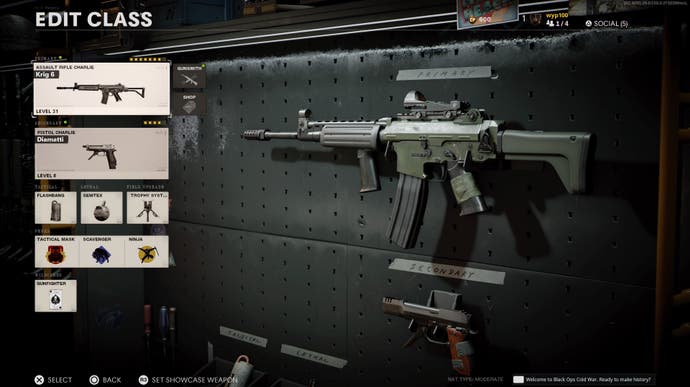 Treyarch has added new League Play restrictions to Call of Duty: Black Ops Cold War following the negative response from some players to its launch.
As Eurogamer reported yesterday, the much-anticipated League Play mode launched in Black Ops Cold War this week and it got off to a rough start.
The League Play system, which is similar to that used in Black Ops 4, was criticised for a lack of restrictions on weapons, their attachments, field upgrades, scorestreaks and more. Some had hoped for a ruleset closer to that used by professional players in the Call of Duty League. What they got was a variation of standard multiplayer.
Treyarch moved quickly to add new restrictions to the mode. The update restricts the use of all suppressor attachments, several barrel attachments, the Armor and War Machine Scorestreaks, the Jammer, Molotov, Gung-Ho, Ghost and more. The patch notes are on Treyarch's website.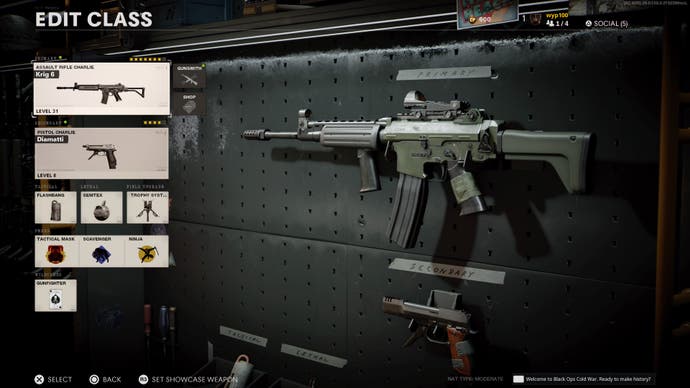 Other welcome changes include the addition of preset classes in create-a-class, and an update for the percentages listed on the Skill Divisions overview screen so they actually make sense now.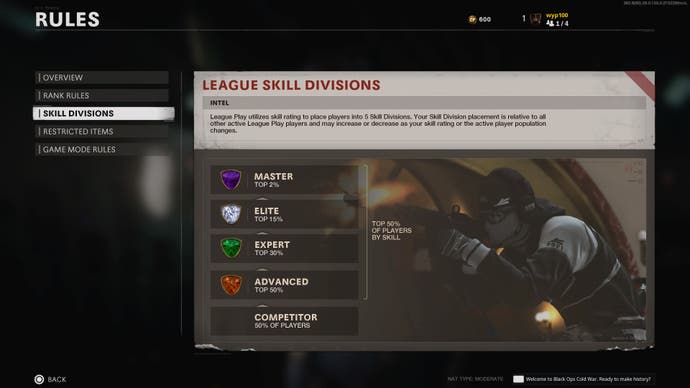 The new restrictions are a step in the right direction for those who want a CDL-style experience from League Play, and it's great Treyarch reacted so quickly to the feedback at launch.
"As always, we'll continue to monitor feedback and game data to ensure a fun and competitive experience with regard to rules and content restrictions in League Play," Treyarch said, explaining its philosophy.
"Our ultimate goal is to deliver a more varied experience for players by offering certain variations on the rules, while providing an experience similar to what the pros are playing in the CDL. Keep your feedback coming, check out the new changes in place today, and keep on climbing to the top."