Transformers: Battlegrounds is XCOM in disguise
Roll (dice) out.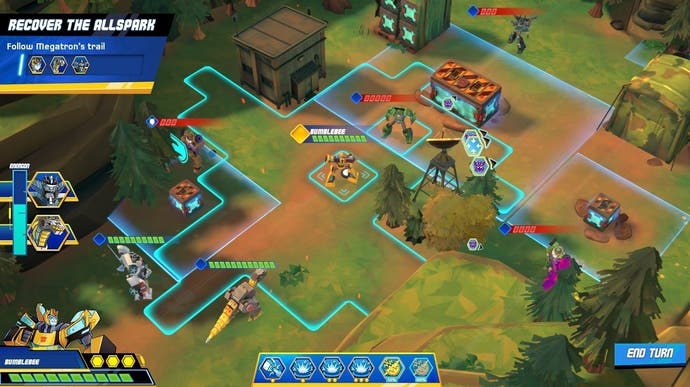 They've only gone and made an XCOM-style Transformers game.
Transformers: Battlegrounds, due out on 23rd October on PC, PlayStation 4, Xbox One and Nintendo Switch, is a turn-based tactical game in which the Autobots go up against the Decepticons in a cartoony world. It's the work of Coatsink, the UK indie developer behind Jurassic World Aftermath, Shu and Esper.
The video below gives us a decent idea of what to expect, which is basic XCOM gameplay fused with the likes of Optimus Prime bashing robots about. There are plenty of laser guns, transforming jets and... that shield icon whenever you're in cover. Yep, this is a turn-based tactical game!
I don't think Transformers: Battlegrounds will set the world on fire, but as a fan of the turn-based genre, at least this Transformers game has caught the eye.