Trackmania goes live service with Trackmania Nations remake
On loop.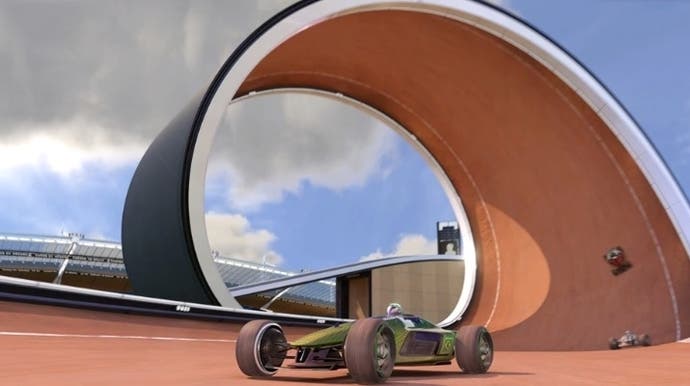 A remake of Trackmania Nations is in the works, Ubisoft has announced.
The remake includes an official season campaign, daily track selections as well as new track-creation options with new surfaces and special blocks, developer Ubisoft Nadeo said.
Trackmania Nations came out in January 2006 as a free, standalone game. This remake, simply dubbed Trackmania, launches on PC on 5th May. It was announced at the Grand League Finals in Lyon, France, where Ubisoft Nadeo showed a trailer, below.
"In Trackmania, we will have daily and weekly casual cups, seasonal official campaign rankings, and a Grand League & Open Grand League happening two times a year," said Ubisoft Nadeo boss Florent "Hylis" Castelnerac in a blog post.
"Community events and professional tournaments will have easy in-game access and will be advertised on tracks, bringing the fantasy of esports to Trackmania.
"Historically, Trackmania has always had a large amount of content thanks to our players. However, we noticed that after releasing a game, players rush through the campaign and then stop playing. So we decided to create a seasonal game, with a regular official campaign and one daily track selection among all players submitted and peer-reviewed maps. Additionally, we intend to create regular updates of Trackmania for new seasonal blocks or new features."