Total War is getting a Viking-inspired spin-off next year
Rule Britannia.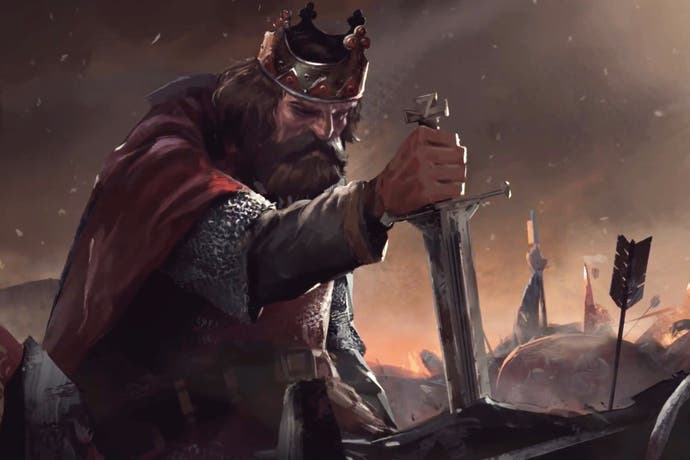 The first of the Total War Sagas, Thrones of Britannia, will be released next year. It focuses on the years following the Viking Invasion of Britain in 866 AD.
The campaign itself begins in 878 AD, as Norse invaders construct settlements in the lands they once pillaged, while various Anglo-Saxon kings either stand defiant or give in to their demands. The most notable of these monarchs is King Alfred, who is famous for being very good at fighting Vikings.
Hold up, it's time for a cool history fact.
King Alfred was, in fact, so good at fighting Vikings that he's one of only two English monarchs to have been given the epithet "the Great". I think you'll agree, that's some pretty great trivia!
He makes a showing in the trailer below:
Creative Assembly revealed its plans for a historical Total War spin-off series back in July, comparing the scale of these games to the standalone expansion to Total War: Shogun 2, Fall of the Samurai.
"Sagas won't be revolutionary new titles or introduce brand-new eras," said game director Jack Lusted at the time. "They'll follow-on from previous Total War games and inhabit the same time-period, or at the very least relate to it. But these are certainly Total War games."
A Total War Saga: Thrones of Britannia will be available for PC in 2018.