Torment: Tides of Numenera also headed to PS4, Xbox One
Simultaneous launch early next year.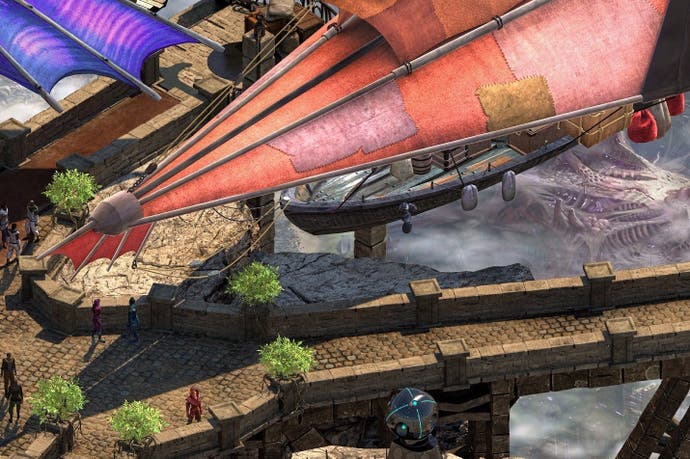 PC role-playing game Torment: Tides of Numenera will also be released on PlayStation 4 and Xbox One.
Torment publisher Techland confirmed the news to our friends at Eurogamer Poland today, along with word that all three versions will launch simultaneously in early 2017.
See console gameplay in the new trailer, below:
Torment's console port was greenlit after the success of Wasteland 2 on consoles, Brian Fargo, boss of developer inXile told EG Poland.
"Wasteland 2: Director's Cut success and the gratitude expressed by a lot of fans after this release made us begin to plan the Torment: Tides of Numenera for PlayStation 4 and Xbox One," Fargo said.
"We're especially excited to work with Techland, who - as a fellow developers - know exactly how to execute such a release without compromising the quality."
Console versions of the game will get their public debut at Gamescom in Cologne, in just under two weeks.
Back in June we heard word of Torment's delay into next year (it was originally set for the end of 2016). At the time, inXile stated the extra time would be used for polish and to translate the game's wordy script into multiple languages.
"I believe there's something special here, something unusual, something different," Eurogamer's Poland correspondent Bertie reported when he played Torment back in February. "Not since Planescape: Torment has a role-playing game sparked my imagination in the same way."