Top-notch Sega shooter Binary Domain given PC release date
April digitally, May in boxes.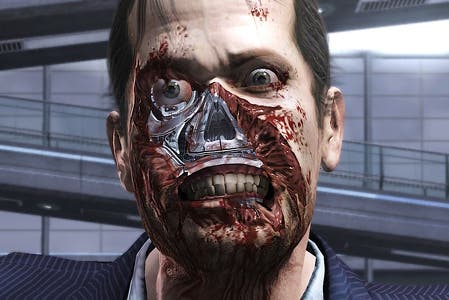 Sega's really very good futuristic shooter Binary Domain has a PC release date.
Digital distributors will sell the game from 27th April, and boxed copies will be available from 18th May.
But wait, there are pre-order bonuses. The Dan Marshall Pack gives bionic upgrades and weaponry, and the romantically named Multiplayer Pack gives a class (Ninja), map (Outside High-rise) and extra weapon types (a sniper rifle and handgun).
Steam's offering the Multiplayer Pack to Binary Domain pre-purchasers. The game sells there for £30.
Binary Domain's an "intense and hectic romp" with a great campaign and Meccano-like robo-baddies you can blow apart very satisfyingly indeed. It's a game that's put internal Sega development back on the map.
Eurogamer's Binary Domain console review turned up 8/10.