Tomb Raider: Definitive Edition confirmed for PS4, Xbox One
UPDATE: trailer in 1080p.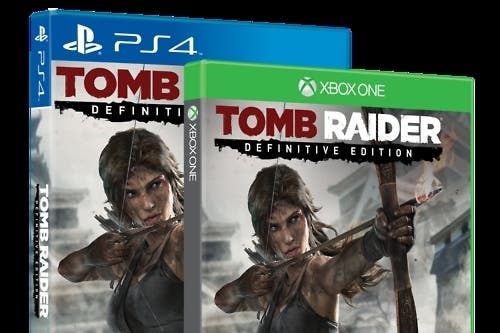 Watch on YouTube
UPDATE: Tomb Raider: Definitive Edition will launch for PS4 and Xbox One in North America on 28th January and in Europe on 31st January, the game's official Tumblr has confirmed.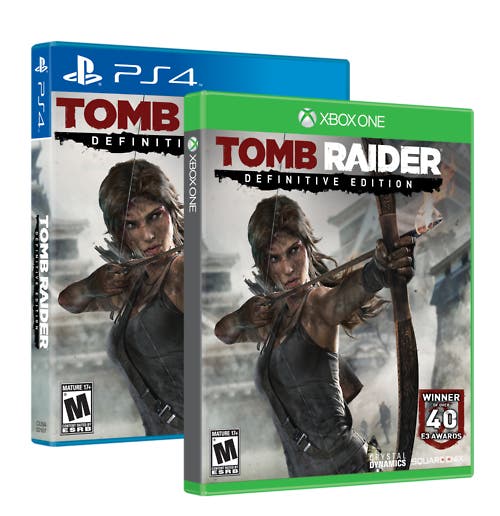 In addition to the details confirmed at the VGX Awards, Square Enix has detailed all the content present in the game - you'll get the pre-order bonus tomb The Tomb of the Lost Adventurer, plus a bunch of the game's multiplayer add-ons - eight DLC maps, six weapons, four characters.
Six extra Lara outfits are also included, plus digital copies of the Dark Horse comic Tomb Raider: The Beginning, Brady Games' art book Tomb Raider: The Art of Survival plus Zachary Levi's The Final Hours of Tomb Raider documentary series.
The Xbox One version includes Kinect voice controls for weapon modding and menus. On PS4 your controller will light up when using the torch.
ORIGINAL STORY: As previously rumoured, Crystal Dynamics' Tomb Raider reboot has been announced for a January release on PlayStation 4 and Xbox One.
Dubbed the 'Definitive Edition', this version sees the game get a graphical lick of paint for next-gen platforms - and a tweaked version of Lara Croft's face.
It's a slight reworking of the previous character model that looks a tad more like Croft's current voice and mo-cap actress Camilla Luddington.
The game's existence has been rumoured for some time, but was confirmed tonight during the VGX Awards. Sleeping Dogs developer United Front Games was revealed to have helped out with development.
Tomb Raider: Definitive Edition will include the game's previously PC-only next-gen hair for Lara Croft, made possible via AMD's TressFX technology.
What else is new? Nothing else was announced. Will some of the DLC be included? It's not clear.