Nintendo-licensed 128GB microSD card down to £30
Get 128GB for the price of 64.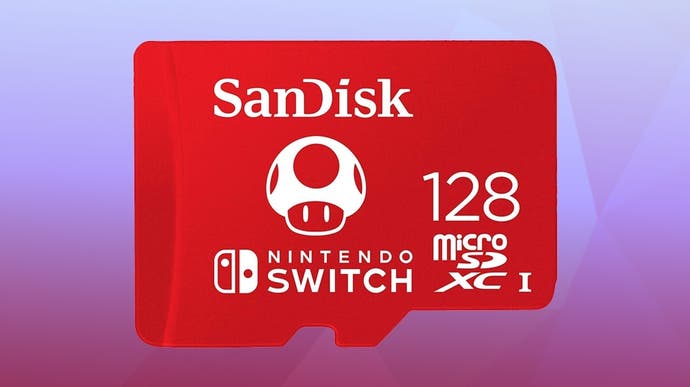 While everyone's favourite hybrid console has many advantages, the Switch's paltry on-board storage of around 26GB can prove vexing, as it's not enough for titles like LA Noire (which clocks in at nearly 30GB) - or to keep a decent-sized games library alive.
On the upside, Nintendo opted for the commonly supported storage solution of microSD cards, which are compatible with cameras and tablets and readily available across a range of known brands.
This 2019 edition of one such microSD also happens to be one of the few cards actually licensed by Nintendo. Not only is it emblazoned with a Super Mushroom, but as of today it's been reduced to £29.99 at Amazon - making for a not too shabby 27 per cent saving.
As the same model at 64GB usually costs just over £27, although has dropped to £17.99 at the time of writing and includes Zelda markings this is one deal to nab if you need more space on the Switch.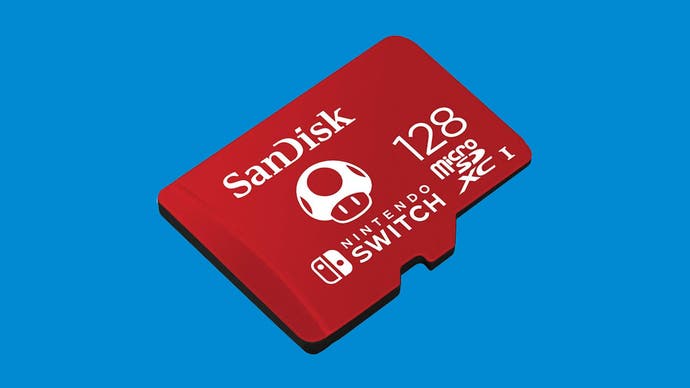 This particular official Nintendo Switch SanDisk card adds up to 128GB of space, reaches transfer rates of up to 100MB/s for fast loading, and allows you to store more digital games, physical game saves, plus any additional content in one, totally portable place. The Mario Kart-themed packaging is a nice bonus. As most Switch games tend toward five to 10GB in size, that 128 GB storage should see you right for years (and sales) to come!
Lastly, if this isn't quite the microSD deal you're looking for, be sure to take a gander at the Nintendo Switch SD card guide, which'll run you through cards of all possible sizes and prices - it's pretty comprehensive.