Titanfall beta sign-up opens for PC and Xbox One
UPDATE: Beta now open to everyone on Xbox One. PC should follow.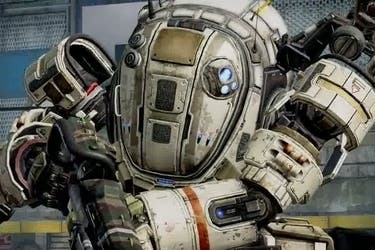 UPDATE 16/02/2014 08:00 GMT: Good news for Xbox One owners who missed out on a beta key: Respawn has now opened the game up to everyone on Microsoft's next-gen console.
According to Xbox Live's Major Nelson, the Titanfall beta should show up in the New Game Demos section of the Xbox One dashboard.
Respawn's Vince Zampella wrote on Twitter last night that "PC will follow", suggesting that may happen as soon as Sunday.
Opening XB1 first, at some point tonight. PC will follow, maybe tomorrow.

— Vince Zampella (@VinceZampella) February 16, 2014
When asked about the delay before the PC goes open, Zampella replied: "Can't go totally crazy all at once! Do 1 first and see what happens and go from there!"
Earlier on Saturday, Zampella tweeted: "We are going to extend at least a day, to make up for the down time."
ORIGINAL STORY: EA has finally confirmed details of Titanfall's upcoming beta - which will begin this Friday for PC and Xbox One.
Registration is open now via titanfall.com/beta, and will remain open until midnight UK time on Friday.
EA describes the beta as "large scale", but there's no word on the actual numbers of keys that will be made available. It's safe to assume that demand is likely to be high.
There are no current plans for an Xbox 360 beta, EA added.
If selected for the beta, you'll gain access to three Titanfall game modes - the deathmatch-style Attrition, the command point capturing Hardpoint Domination and finally Last Titan Standing, whose name speaks for itself.
The beta goes live on Friday, and anyone who requested a key should have theirs by the end of the weekend.