Three new Xbox One bundles inbound this year
Sunset Overdrive, FIFA 15 and Call of Duty: Advanced Warfare all being packaged up.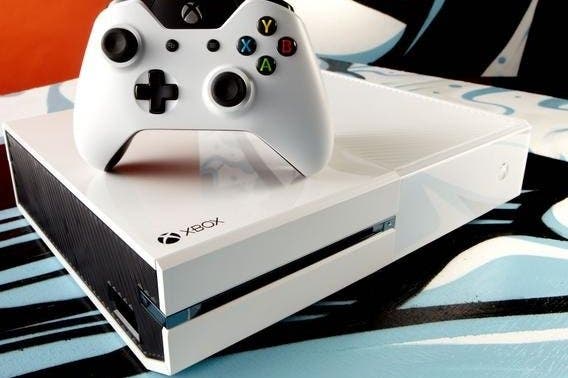 Microsoft used its Gamescom 2014 briefing in Cologne to announce three new bundles for its Xbox One hardware, including a new ceramic white model being made available to the public for the first time.
The white Xbox One is part of a Sunset Overdrive bundle due out on the game's release - October 31st - that's retailing for £349.99. For that you'll get a digital copy of the game plus all the updates associated with the Day One edition of Insomniac's open world shooter.
A FIFA 15 bundle is also retailing at £349.99, and will be available from September 26th. The Xbox One version of FIFA 15 features exclusive Ultimate Team Legends, including players such as Alan Shearer and Peter Schmeichel.
Finally, the Call of Duty: Advanced Warfare bundle boasts a specially branded Xbox One with a 1TB hard drive, a headset and a digital copy of the game. It also makes special sounds, if you like that kind of thing. The bundle will retail for £429.99, and is due out on November 4th.