Three more top Ubisoft execs resign as publisher admits it has "fallen short" of providing a safe workplace
Ubisoft's says its working to build an environment that "is safe for everyone".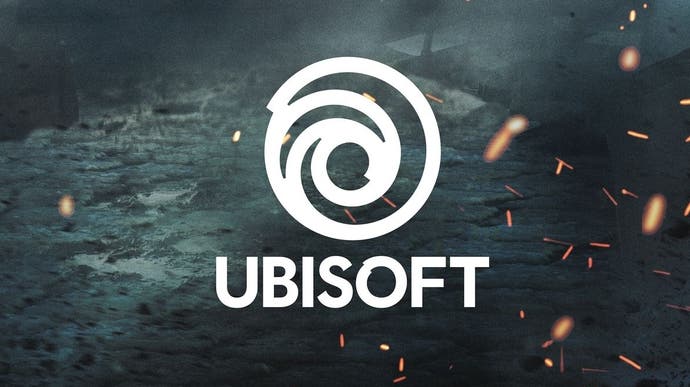 Ubisoft's chief creator officer, Serge Hascoët, has resigned. CEO and co-founder of Ubisoft, Yves Guillemot, will cover the post as the company looks for a replacement.
The news came via a statement from the company that also confirmed that head of Ubisoft's Canadian studios, Yannis Mallat, "will be stepping down", along with global head of HR, Cécile Cornet, who "believes [stepping down] is in the best interest of the Company's unity".
The full statement - which is entitled "Ubisoft announces departures and reaffirms its commitment to implementing significant change in its workplace culture" - is as follows:
"Today, Ubisoft announced several significant personnel changes that are a part of the comprehensive work the Company is doing to improve and strengthen its workplace culture. These departures come following the initiation of a rigorous review that the Company initiated in response to recent allegations and accusations of misconduct and inappropriate behaviour.
"Serge Hascoët has chosen to resign from his position as Chief Creative Officer, effective immediately. This role will be taken by Yves Guillemot, CEO and Co-Founder of Ubisoft, in the interim. During this time, Mr. Guillemot will personally oversee a complete overhaul of the way in which the creative teams collaborate.
"Yannis Mallat, Managing Director of Ubisoft's Canadian studios, will be stepping down from his role and will leave the Company, effective immediately. The recent allegations that have come to light in Canada against multiple employees make it impossible for him to continue in this position.
"Additionally, Ubisoft will be appointing a new Global Head of HR to replace Cécile Cornet, who has decided to step down from this role, as she believes it is in the best interest of the Company's unity. A search for her replacement will begin immediately, led by an industry-leading recruiting firm. In parallel, the Company is restructuring and strengthening its HR function in order to adapt it to the new challenges of the video game industry. Ubisoft is in the final steps of hiring a top international management consulting firm to audit and reshape its HR procedures and policies, as previously announced.
"These changes are part of a comprehensive set of initiatives announced to employees on July 2, 2020. These initiatives are guiding Ubisoft's renewed commitment to fostering an environment that its employees, partners and communities can be proud of - one that reflects Ubisoft's values and that is safe for everyone.
"'Ubisoft has fallen short in its obligation to guarantee a safe and inclusive workplace environment for its employees. This is unacceptable, as toxic behaviours are in direct contrast to values on which I have never compromised - and never will. I am committed to implementing profound changes across the Company to improve and strengthen our workplace culture,' said Yves Guillemot, CEO and Co-Founder of Ubisoft. 'Moving forward, as we collectively embark on a path leading to a better Ubisoft, it is my expectation that leaders across the Company manage their teams with the utmost respect. I also expect them to work to drive the change we need, always thinking of what is best for Ubisoft and all its employees'."
More shocking allegations came to light yesterday when a French newspaper published a report on Friday 10th July that made further allegations of Ubisoft's toxic working culture.
The high profile resignations follow that of Maxime Béland who resigned from his post at Ubisoft last week after he and "several other employees", including Tommy Francois and Andrien "Escoblades" Gbinigie, were suspended when the publisher/developer began an investigation after multiple allegations of sexual assault and harassment were made against a number of Ubisoft staff.
Assassin's Creed Valhalla creative director Ashraf Ismail also recently stepped down after allegations surrounding his personal life were posted on Twitter.
In a public statement, Ubisoft said it was "truly sorry" and confirmed it has "started by launching investigations into the allegations with the support of specialised external consultants". Ubisoft boss Yves Guillemot had detailed a set of changes to its internal processes and top editorial board.
"We have significant work to do to improve the ways in which we operate and collaborate, and I am personally committed to ensuring we make these fundamental changes. They need to be profound, and we need to implement them quickly at all levels of the organisation," Guillemot said.
The fresh resignations come ahead of today's Ubisoft Forward event, at which the company is expected to show off Assassin's Creed: Valhalla, Watch Dogs: Legion and Far Cry 6.