This year's Battlefield is the work of four EA studios
With a fifth making a separate Battlefield for mobile.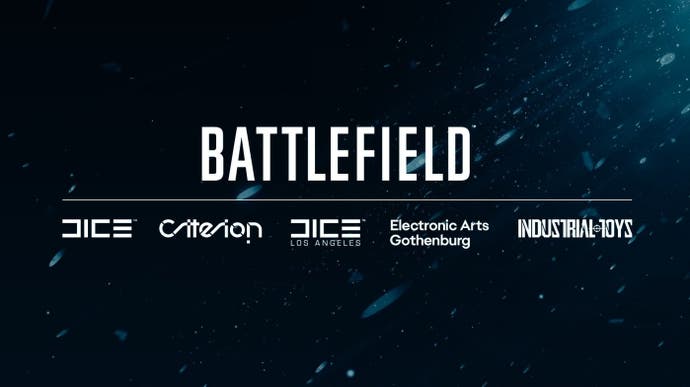 DICE, Criterion, DICE Los Angeles and Electronic Arts Gothenberg are collaborating on this year's under-wraps Battlefield. It is the "biggest team ever on a Battlefield game", EA has said.
A fifth studio, Midnight Star developer Industrial Toys, is making an entirely separate Battlefield game for mobile. This will arrive for smartphones and tablets in 2022.
"We're in daily playtesting mode right now: polishing, balancing, and making the best possible Battlefield game we can. I can tell you it is a bold step," DICE boss Oskar Gabrielson said in a blog post today.
"It has everything we love about Battlefield - and takes all of it to the next level. Epic scale. All-out military warfare. Crazy, unexpected moments. Game-changing destruction. Massive battles, packed with more players and mayhem than ever before. All brought to life with the power of next-gen consoles and PCs."
The mention specifically of next-gen consoles ties in to earlier whispers this year's Battlefield will ditch PlayStation 4 and Xbox One, though EA is yet to confirm this explicitly.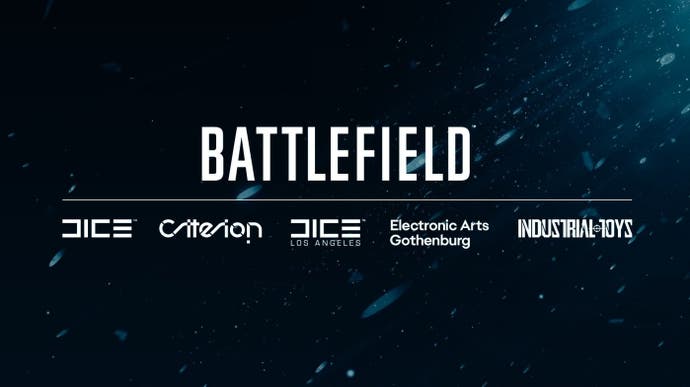 Fans have been eagerly awaiting the return of Battlefield, after a wait of some years since the last major entry. Battlefield V launched in 2018, and its sixth expansion Into the Jungle turned up in 2020.
Last month, EA said it had delayed the next Need for Speed game to move Criterion onto Battlefield, while Codemasters will provide EA's next racing games in the meantime.
More details on both upcoming Battlefield games will be revealed "soon™", Gabrielson concluded.