This week's best deals: God of War, Xbox One X bundles, gaming laptops, and more
Plus, Nier Automata. Again.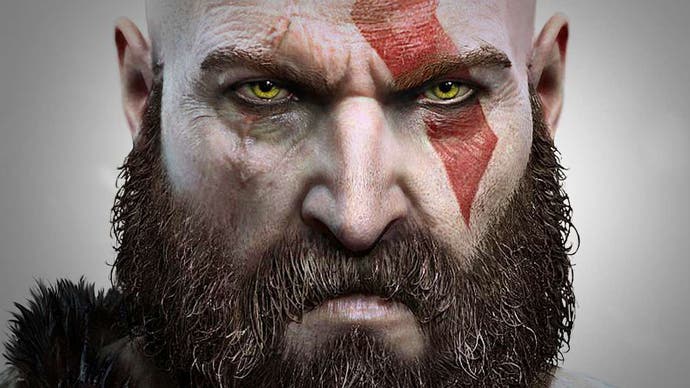 While I'm still reeling at the fact that it'll be May in a couple of days and desperately trying to find free time with which to continue slogging through God of War, you'd better believe the deals haven't slowed down a bit. Although May is looking a little more sparse in terms of video game releases, you should be able to treat yourself to something nice this pay day to keep yourself going.
As usual, we've got deals that'll work in the UK, deals that'll work in the US and some deals that will work in both the UK and US, as well as presumably many other places. Let's get started.
UK & US Deals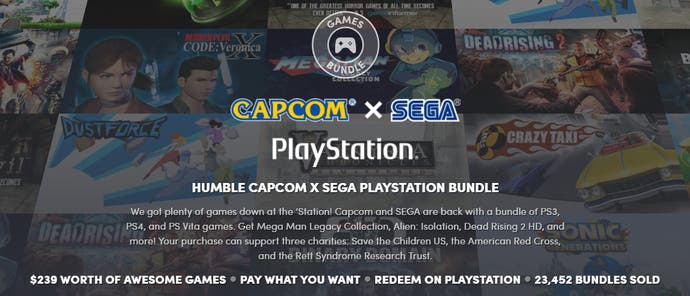 Humble's latest bundle is a PlayStation-centric one, and as such, all of these codes will require you to have a US or Canadian PSN account on your system with which to redeem them. Once they're redeemed and downloaded, though, you can play them on your UK account.
The bundle itself offers up a batch of titles from both Capcom and Sega. Specifically, these ones:
Pay what you want
Dead Rising (PS4)
Dustforce (Vita)
Crazy Taxi (PS3)
Super Monkey Ball: Banana Splitz (Vita)
Pay more than the average
Resident Evil HD Remaster (PS4)
Mega Man Legacy Collection (PS4)
Resident Evil Code Veronica X (PS4)
Sonic Generations (PS3)
Binary Domain (PS3)
Alien Isolation (PS4)
Pay $15 (£10.74) or more
Dead Rising 2 (PS4)
Valkyria Chronicles Remastered (PS4)
Pay what you want for the Humble Capcom x Sega PlayStation Bundle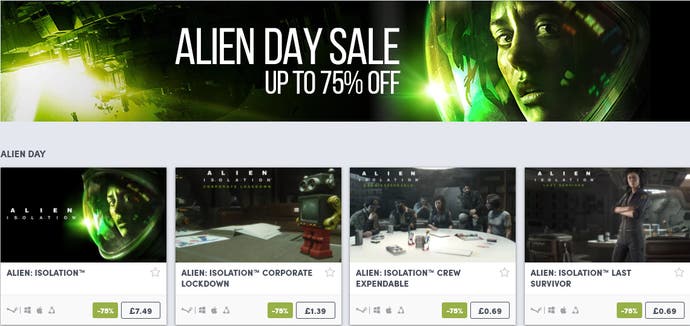 Did you know that Alien day was this week? Me neither. Nevertheless, Humble is celebrating the occasion with a sale on a whole batch of games based on the Alien franchise. Most notable, of course, is Alien Isolation, which is a truly excellent game in my opinion. But hey, Colonial Marines is also there, if you like.
Alien Day Sale from Humble Store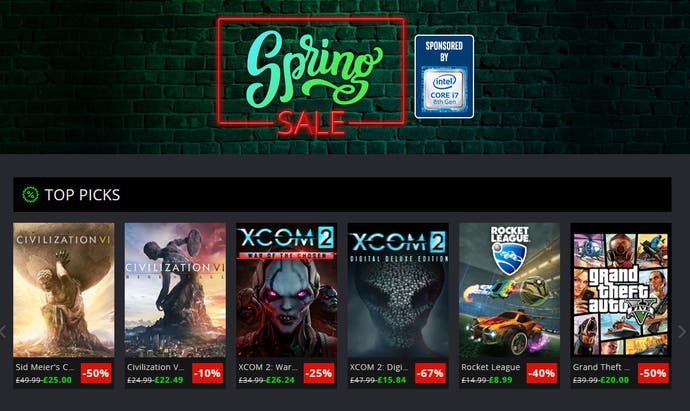 Green Man Gaming's Spring Sale is live now, featuring a whole batch of PC discounts on all sorts of titles, both indie and triple A. Using the code GMG22 on most of these titles will get you an extra 22 per cent off your purchase of choice, too.
Spring Sale from Green Man Gaming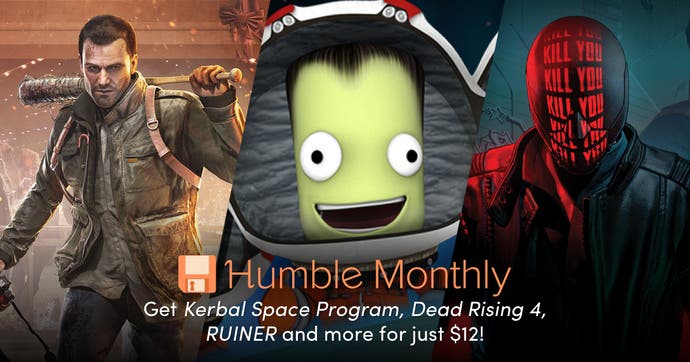 A new month means a new set of Humble Monthly offerings. This time around, dropping $12 / £10 to sign up for a subscription will get you copies of Kerbal Space Program, Dead Rising 4 and Ruiner, along with a bunch of other games when the month finishes.
Kerbal Space Program, Dead Rising 4 and RUINER for $12 / £10 with Humble Monthly
UK Deals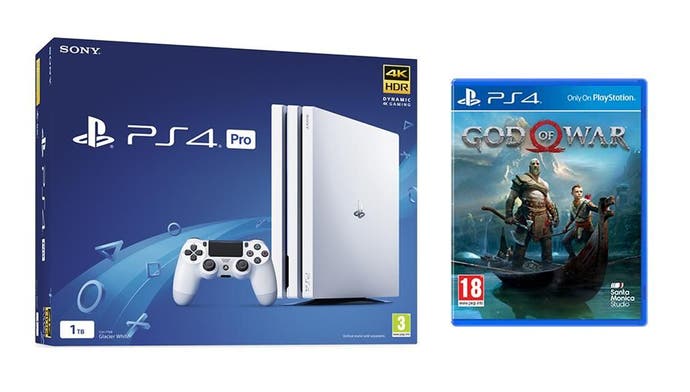 Feeling left out with all of this God of War chatter and hype about? You can pick up a PS4 Pro console along with a copy of the game for no extra cost right now at Amazon. That bundle will get you a glacier white version of the console and run you £349.99.
PS4 Pro with God of War for £349.99 from Amazon UK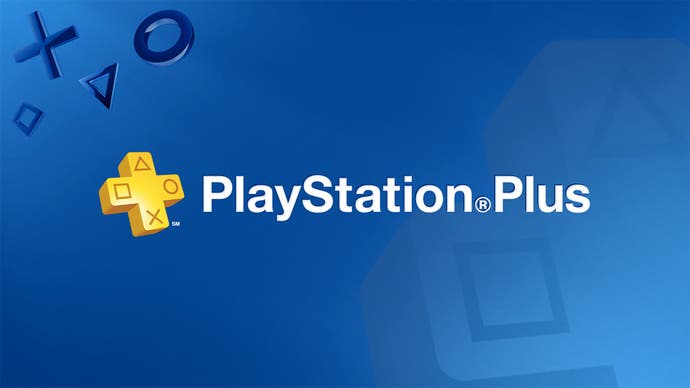 While you're there buying a shiny new PS4, you can also pick up 15 months of PlayStation Plus for the price of 12, either directly through the PS4 console itself or through this handy Amazon link below.
PlayStation Plus 15-month membership for £49.99 from Amazon UK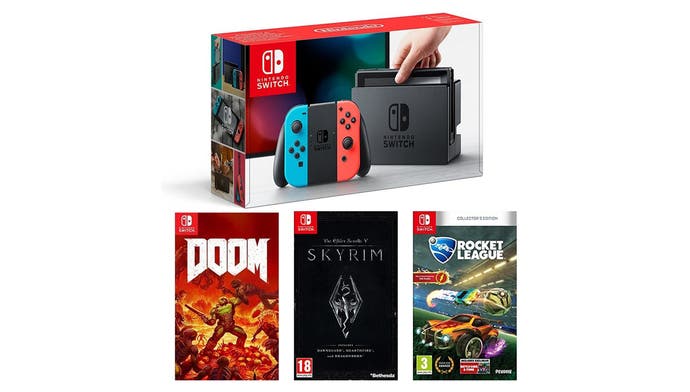 For £330, TheGameCollection will sell you a Nintendo Switch Neon console along with copies of Doom, Skyrim and Rocket League. That is, to say the least, a very decent starting pack of games to go along with your brand new Switch.
Nintendo Switch with Doom, Skyrim and Rocket League for £329.95 from TheGameCollection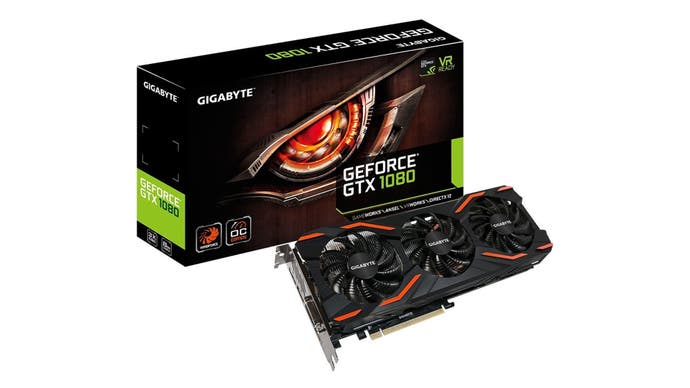 One of the rarer sightings of a graphics card not only being in stock but also not priced vastly above its own RRP, this Gigabyte GeForce GTX 1080 is available to order for £509.99 while stock lasts.
Gigabyte GeForce GTX 1080 graphics card for £509.99 from Amazon UK
If you do happen to go down the 'building a new PC' route, as I am currently trying to talk myself out of doing, this super powerful EVGA 1000W power supply is down to £88.64 right now, rather than its usual £123.
EVGA 1000W 80+ Gold, semi-modular PSU for £88.64 from Amazon UK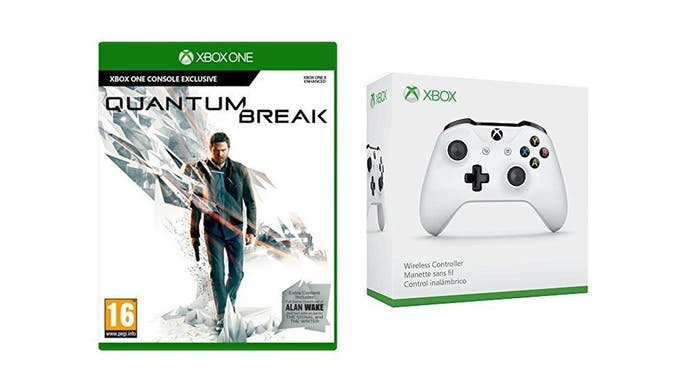 Picking up a brand new Xbox One wireless controller (the new kind that is Bluetooth enabled) right now will also get you copies of two Remedy games, Quantum Break and a download of Alan Wake. All of that will cost you £41.
Xbox One Wireless Controller with Quantum Break and Alan Wake for £40.99 from Amazon UK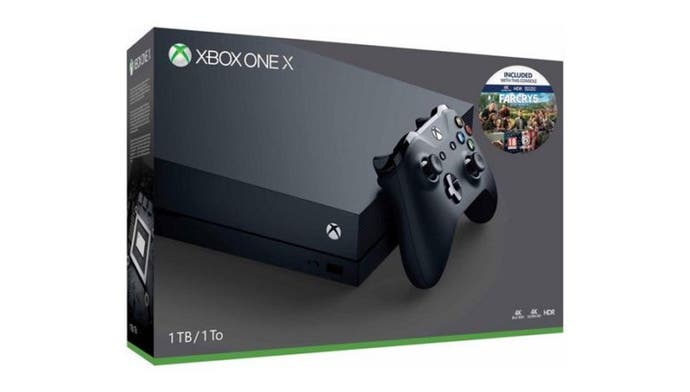 If you've been looking to pick up an Xbox One X console lately, you can grab a couple of very decent deals this week and get a game along with your new console. Firstly, ShopTo is offering an Xbox One X with Gears of War Ultimate Edition for just shy of £400.
Xbox One X with Gears of War Ultimate Edition for £399.85 from ShopTo
If that's not your thing, you can pick up an Xbox One X with a digital download of Far Cry 5 for £420 instead.
Xbox One X with Far Cry 5 for £419.99 from eBay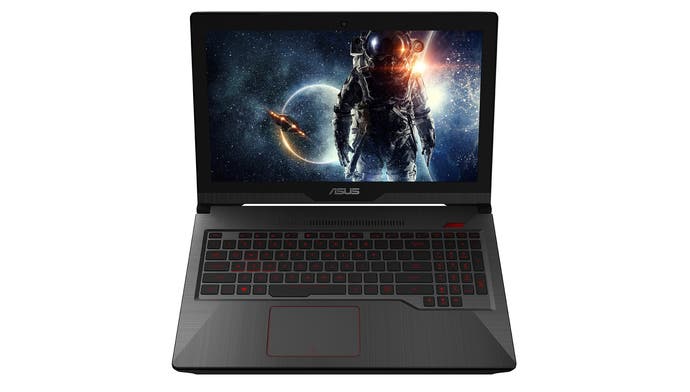 Those on the lookout for a decent gaming laptop at a price that won't render you unable to pay rent can take a look at this ASUS 15.6-inch gaming laptop. It's loaded with an i5-7300HQ CPU, 8GB and a GTX GeForce 1060, all for £799.99. You'll also get a batch of Intel's own gaming downloads emailed to you after you buy, which is a nice bonus.
ASUS 15.6-inch gaming laptop with GeForce 1060 for £799.99 from Amazon UK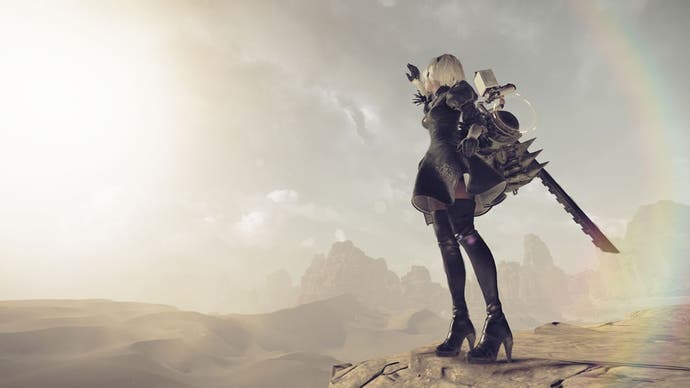 I've lost count of how many times Nier Automata has made its way into one of these deals roundups through one route or another. Either way, if you've yet to pick up a copy, it's down to £18.85 on PS4 over at ShopTo and that's a pretty good price.
Nier Automata on PS4 for £18.85 from ShopTo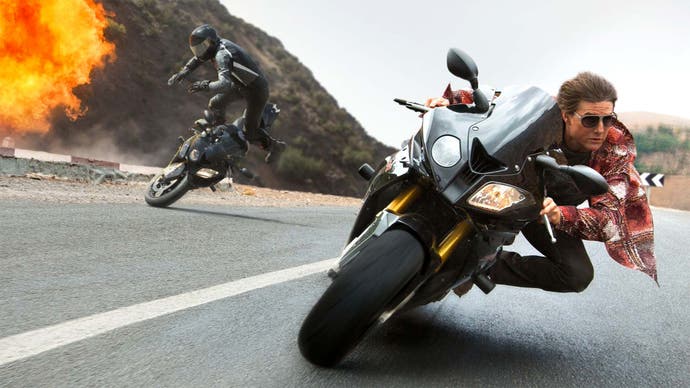 Full disclosure: I've not actually seen Mission Impossible: Rogue Nation, so I can't vouch as to the quality of the movie. What I can vouch for is that the movie is currently available to buy on Blu-ray for only £3, which seems like a criminally cheap price. Plus, Ghost Protocol was alright, right?
Mission Impossible Rogue Nation on Blu-ray for £3 from Amazon UK
US Deals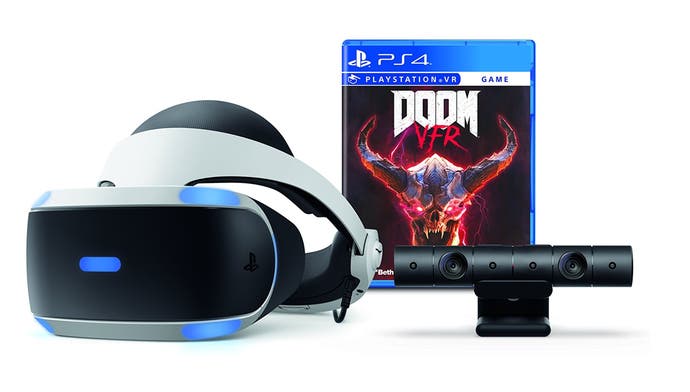 In what might be the cheapest way to currently get a PSVR headset (V2), using the code EMCPTRU35 at checkout over at NewEgg will allow you to pick up this PlayStation VR headset bundle that includes a PS camera and a copy of Doom VFR, all for $187.49 for a limited time.
PlayStation VR with camera and Doom VFR for $187.49 using code EMCPTRU35 from NewEgg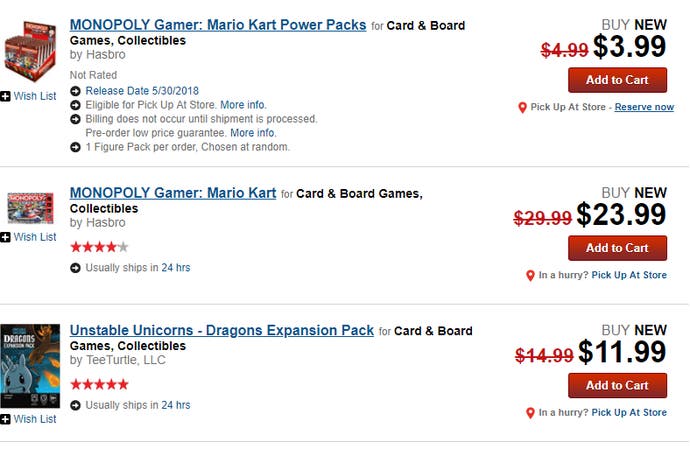 Over at GameStop currently, you'll find a big range of board games, card games and trading card games, all with up to 20 per cent off. Among this range you'll be able to find various editions of Monopoly, Clue and even the Dark Souls board game for a little less than usual. Worth noting that there is also a Dragon Ball Z Edition of Monopoly, which is mondo cool, to say the least.
20% off Board and Card games from GameStop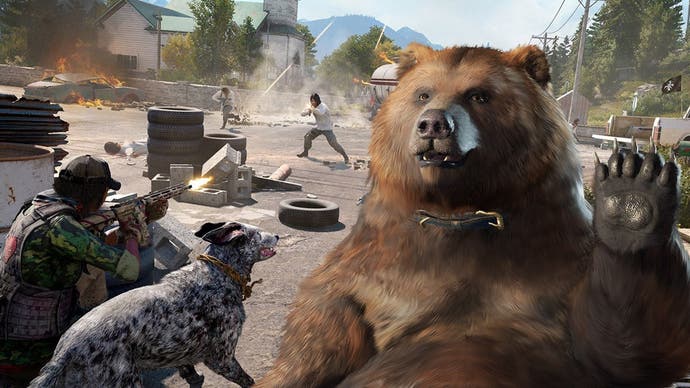 Far Cry 5's particular brand of USA-centric murdering and animal befriending can be yours for a little bit less than usual over at Amazon US this week, where a console copy of the game will run you $50 rather than the usual $60.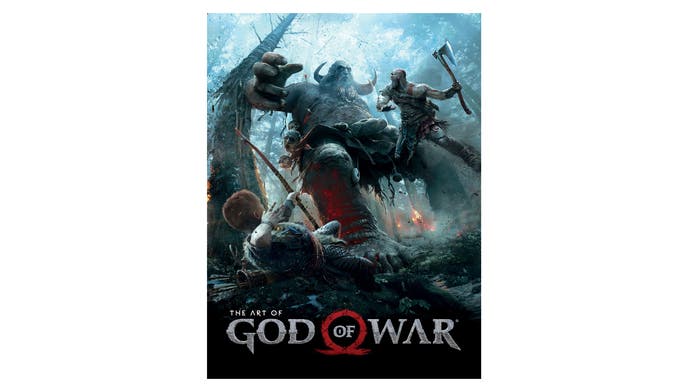 Boy, has God of War's launch been a bit of a runaway success. If you, like me, are currently carving your own path through that game, one axe-throw at a time, you may also be interested to know that the official Art of God of War collection is up on Amazon US for $24 right now.
The Art of God of War for $23.99 from Amazon US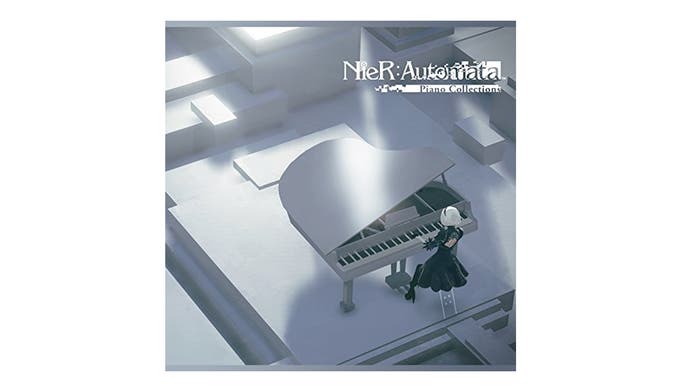 Arguably one of the best things about Nier Automata (and there were many great things about it) was the soundtrack. That has proved a popular enough sentiment that you can now get yourself a digital download of the piano arrangements of that very soundtrack for $23 at Amazon.
Nier: Automata Piano Collections for $22.99 from Amazon US
With that, we're done for another week. Keep in mind that deals, prices and availability can change at the drop of a hat, so apologies if you miss out on something you wanted. I'll be over at Jelly Deals scouring the world wide web for more deals. Feel free to visit, or follow us on Twitter and give us a like on Facebook.
Did you know that Jelly Deals has launched a newsletter? Let us bring the best deals directly to you each day. Subscribe here, if that seems like your kind of thing.