This week's best deals: GeForce 1080, PS4 Pro, gaming monitors and more
Plus, Humble's Spring Sale now live.
One more week into May, one more week of questionable British weather - and whether you've had more of the fickle patches of sunshine or the random torrential downpours, at the very least we are one week closer to being able to play all those fancy new video games like Red Dead Redemption 2, Vampyr and, um, Dark Souls Remastered, I suppose.
Nevertheless, as usual, there's another weekly list of the best deals from around the internet right here for your perusal. It's got games in it, it's got tech in it, it's got lots of lovely things. Let's have a look, shall we?
As usual, we've got deals that'll work in the UK, deals that'll work in the US and some deals that will work in both the UK and US, as well as presumably many other places. Let's get started.
UK & US Deals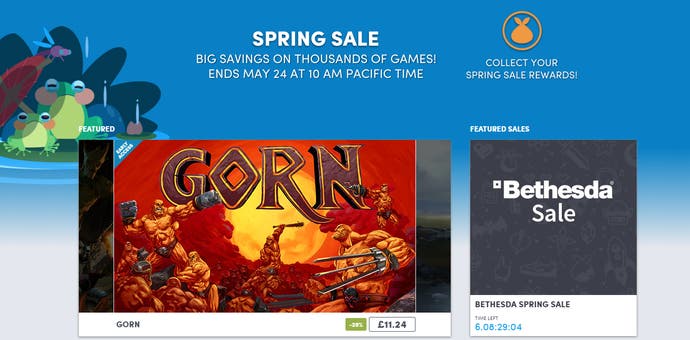 It's time for another sale over at the Humble Store! This time, it's the ever-so-timely Spring Sale that is the reason for thousands of discounts. This one is due to end on May 24th, so you have a little bit of time to peruse at your leisure. You'll find everything from No Man's Sky to Dark Souls 3 in this range.
On top of all the sale madness, for a very limited time, you can pick up a copy of The Flame In The Flood absolutely free.
The Flame in the Flood for free from Humble Store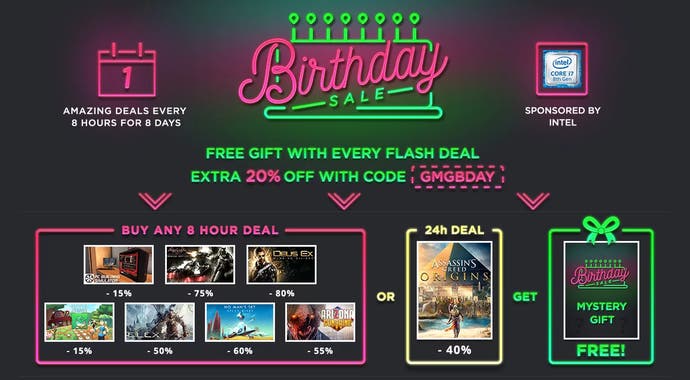 Green Man Gaming is celebrating its eighth birthday this week with a big batch of discounts, some of which change on a daily basis, as well as a voucher code that'll get you an extra 20 per cent off when you enter GMGBDAY at checkout.
Green Man Gaming eighth-birthday sale using code GMGBDAY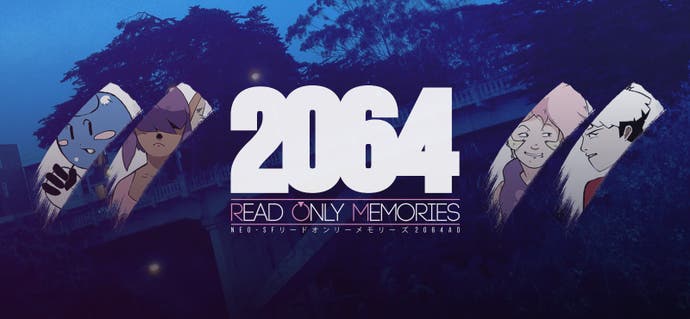 This week's batch of GOG discounts includes titles like the still-in-development retro shooter Ion Maiden for £13.99, PixelJunk Shooter for 99p, Songbringer for £7.99, and the excellent point-and-click adventure game 2064: Read Only Memories for £4.99.
Up to 90 per cent off with GOG Weekly Sale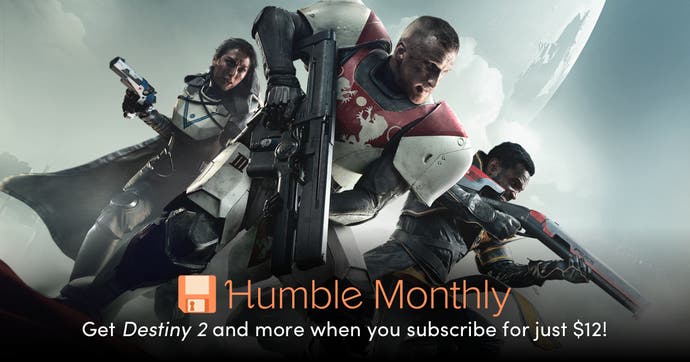 This month's Humble Monthly offering is arguably one of the bigger ones. Destiny 2 is up for grabs, along with a stack of other games once the month finishes. All of that will cost you £10 / $12 if you feel like signing up. You're free to cancel after this one month too, if you just wanted a really cheap copy of Destiny 2 and some extra games on top.
UK Deals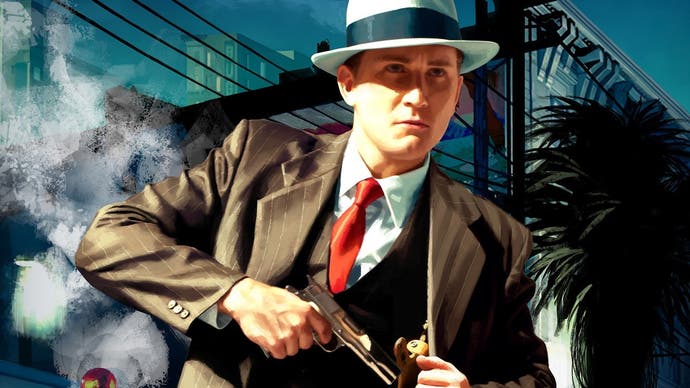 The Nintendo Switch version of L.A. Noire is currently down to its cheapest ever price as a boxed version at Amazon this week. There, you can grab a copy for £21.99 while stock lasts.
L.A. Noire on Nintendo Switch for £21.99 from Amazon UK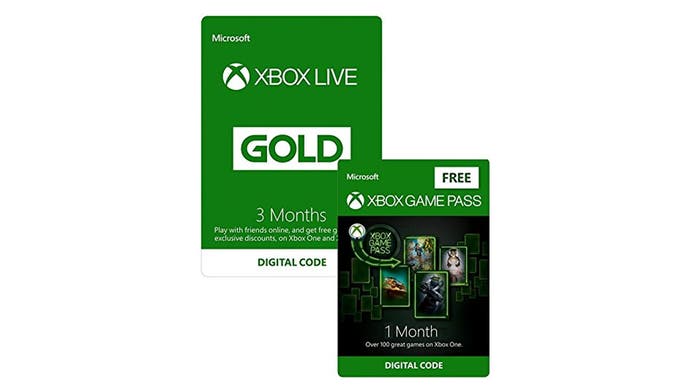 If you happen to need an extra three months on your Xbox Live Gold membership, you can pick them up at Amazon UK right now and get a free month of Xbox Game Pass too, for all that Sea of Thieves you said you were going to play.
Three-month Xbox Live Gold membership with one month Xbox Game Pass for £14.99 from Amazon UK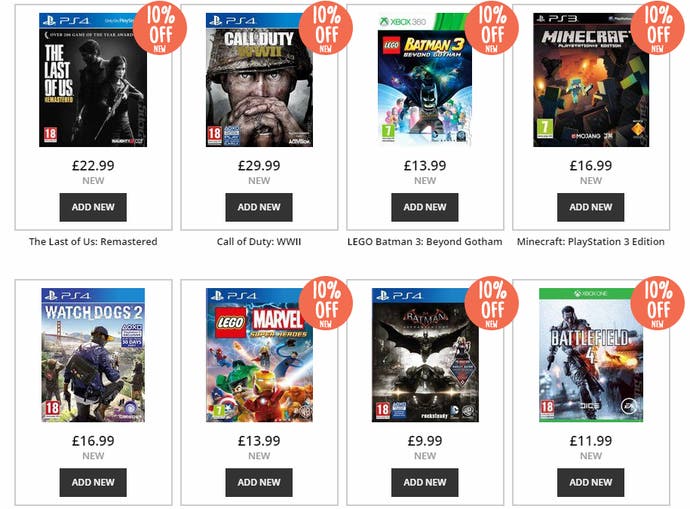 MusicMagpie, which apparently does not exclusively sell pre-owned products, is currently offering a range of brand new video games with a 10 per cent discount taken off the lot. You can find the entire range on the link below.
10 per cent off new games from MusicMagpie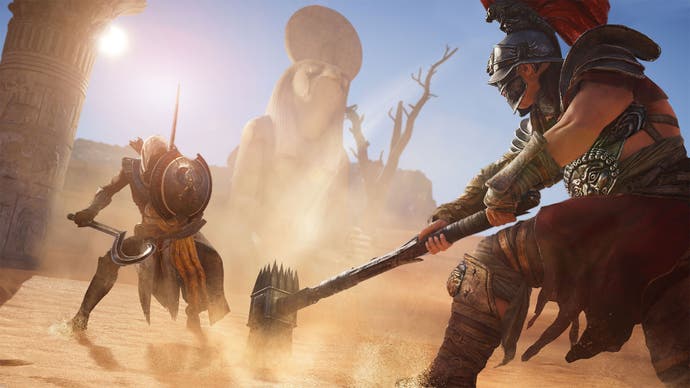 It's been a few months since the release of Assassin's Creed Oranges now, so I suppose it only stands to reason that we're starting to see some serious discounts on the game. Over at Amazon UK right now, you can pick up an Xbox One or PS4 copy for £24.99.
Assassin's Creed Oranges on Xbox One and PS4 for £24.99 from Amazon UK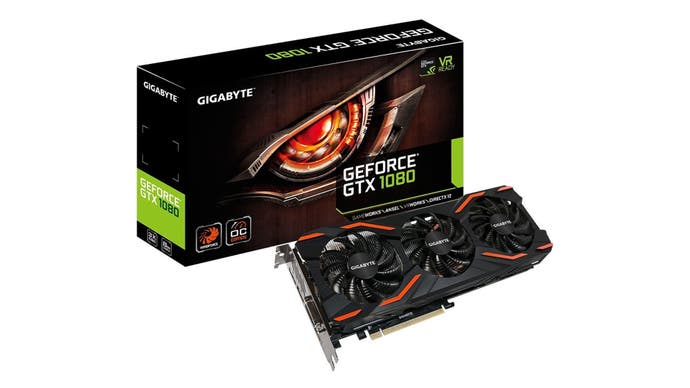 If you've been waiting for graphics card prices to stop being quite as extortionate as they have been over the past few months, you can head over to Ebuyer and pick up this GeForce 1080 8GB card while it's down to £479.99.
Gigabyte Geforce GTX 1080 graphics card for £479.99 from Ebuyer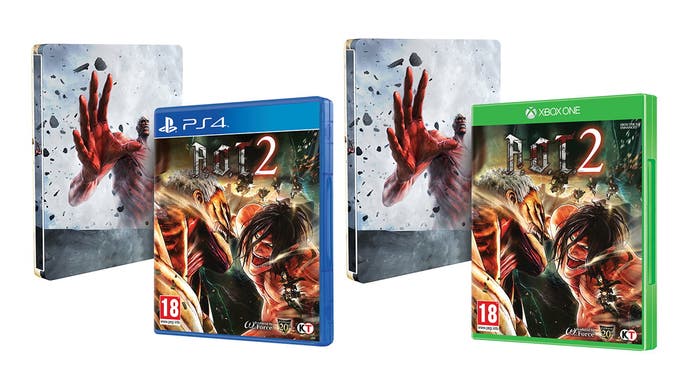 While many people may well have missed the fact that the second Attack on Titan game was released in March of this year, Base still has stock of the extra-fancy Steelbook edition of both the Xbox One and PS4 versions.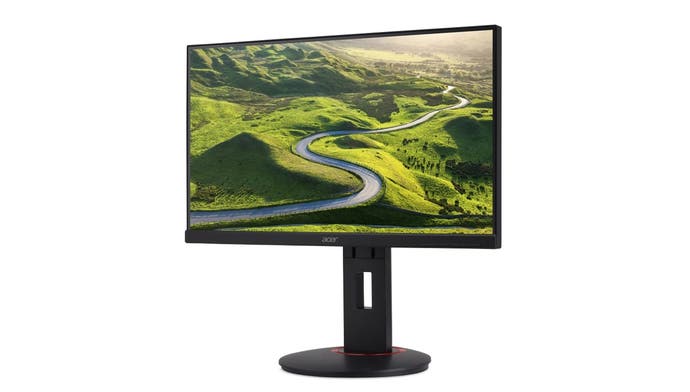 If you happen to be after a good-quality monitor that won't destroy your bank account for the next few months, you may want to look at this Acer 23.8-inch QHD gaming monitor, which is reduced by £175 this week and now costs just shy of £230. It's got a 144Hz refresh rate, a 1ms response time and FreeSync technology, too.
Acer XF240YI 23.8-inch QHD gaming monitor for £229.97 from Ebuyer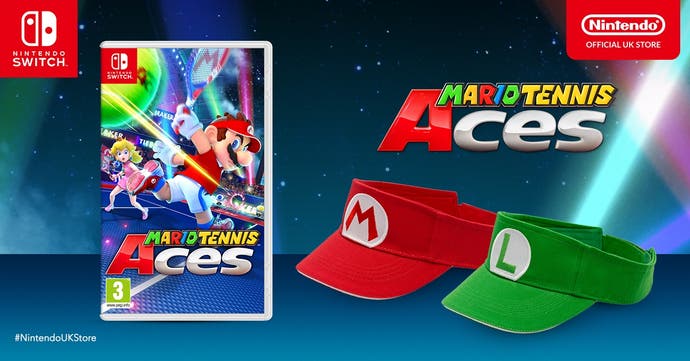 Pre-orders for the upcoming tennis Switch extravaganza that is Mario Tennis Aces are now live and if you choose to go through the official Nintendo UK Store, you'll be able to get yourself either a Mario or Luigi tennis visor, while stock lasts.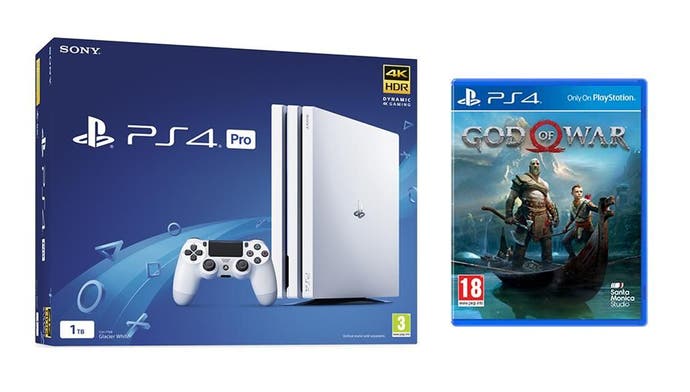 One of the better PS4 Pro deals as of late is this bundle from Tesco Direct which will let you pick up a Glacier White PS4 Pro console along with copies of Shadow of the Colossus and God of War, all for £369.
PS4 Pro with Shadow of the Colossus and God of War for £369 from Tesco Direct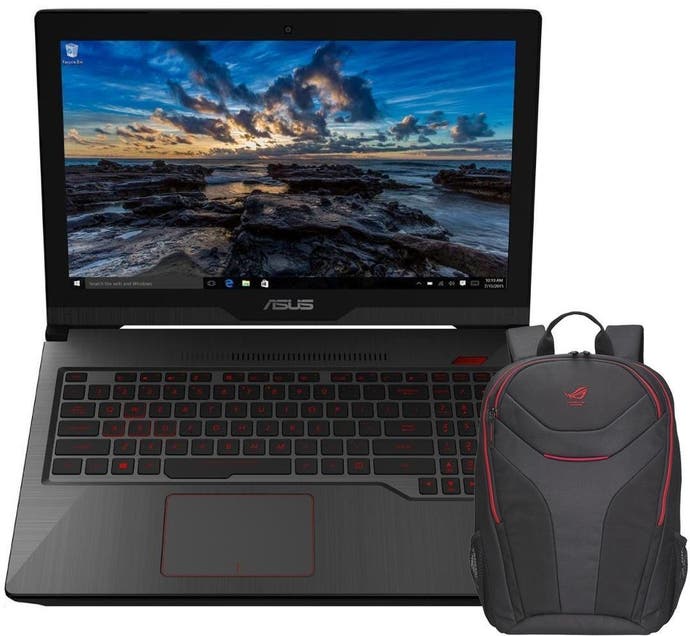 At Box this week, you can pick up an ASUS 15.6-inch gaming laptop with an i5 processor, 8GB RAM, a GeForce GTX 1060 graphics card and a bonus backpack thrown in just for the heck of it, all for £799.97.
US Deals

Over at Amazon's digital Xbox store, you can currently save up to 75 per cent on some high-ranking titles. The range includes Assassin's Creed Oranges for $42, Star Wars Battlefront 2 for $24, Resident Evil 7 for $22.50, Tekken 7 for $30, Deus Ex Mankind Divided for $7.50, and more.
Save up to 75 per cent on selected Xbox digital games from Amazon US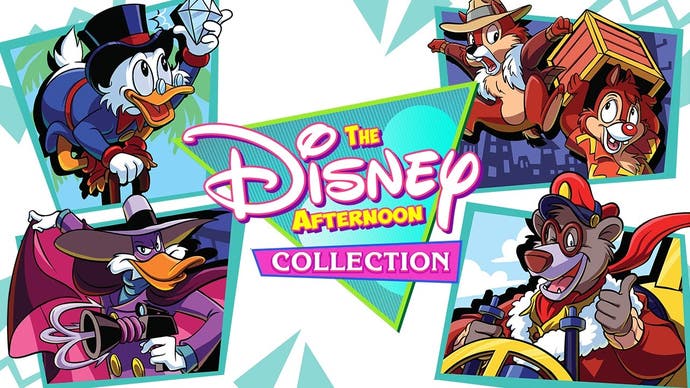 Just writing about this collection of Capcom's run of 2D Disney games from the 90s has immediately lodged the Ducktales theme song in my head, where it will likely remain for at least a month. With that in mind, the Disney Afternoon Collection is currently discounted to $8 on Xbox One and is absolutely worth that price for the Ducktales game alone.
Disney Afternoon Collection on Xbox One for $7.99 from Amazon US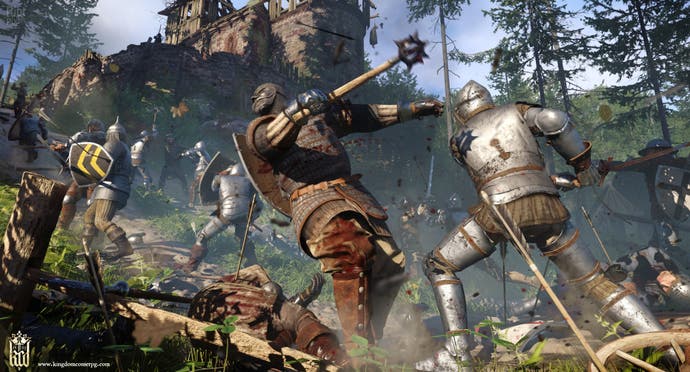 Kingdom Come: Deliverance's Xbox One version is seeing a slight discount over at Amazon right now, where you can pick up a copy of the game for $44.99.
Kingdom Come: Deliverance on Xbox One for $44.99 from Amazon US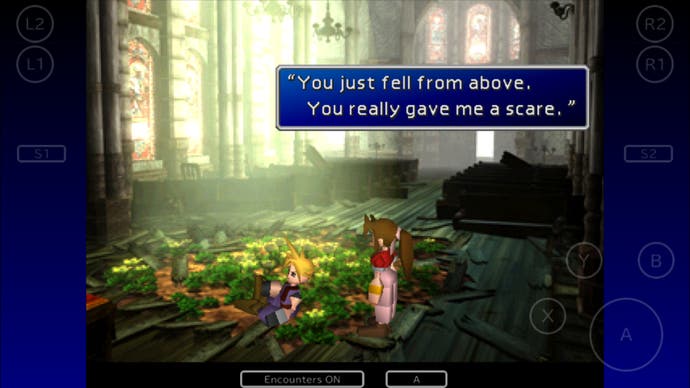 While the actual remake of Final Fantasy 7 remains an uncomfortably unknown quantity, there is certainly no shortage of ways with which you can play the original version. Over on the iOS App Store, you can pick up the version for Apple devices for $10.99 this week.
Final Fantasy 7 on iOS for $10.99 from iTunes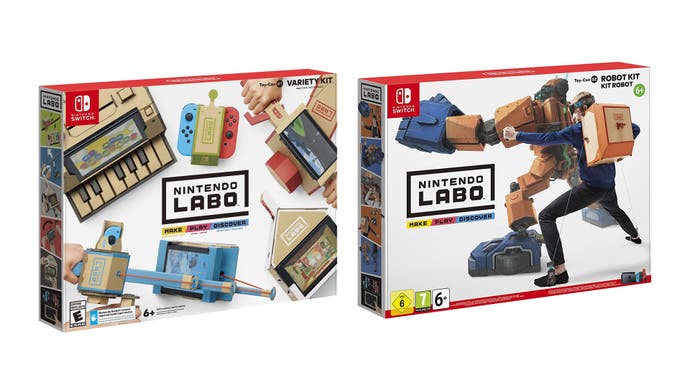 Using one of NewEgg's fancy product-specific voucher codes, you can save a significant amount of cash on Nintendo stuff right now. Most notably, you can get a Nintendo Labo Variety Kit for $55 or Robot Kit for $65 when you enter specific codes, as shown below.
If you need the Switch console to use Labo with, of course, you can save $20 on one when you enter a different code, while stock lasts and all that, of course.
Nintendo Switch for $279.99 using code EMCPUEP72 from NewEgg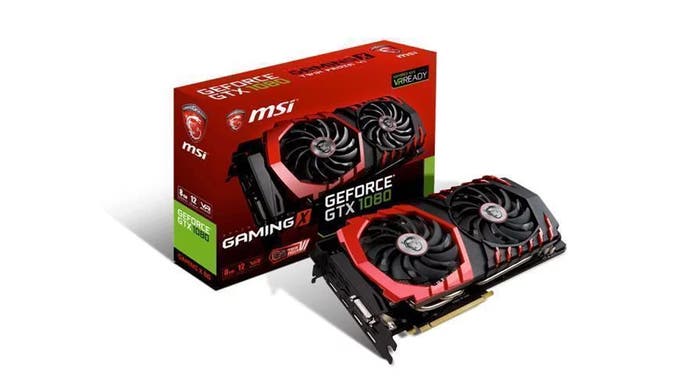 Now that, ever so gradually, graphics cards are not only returning to stock but also returning to somewhat sensible prices, it's nice to see that you can get a $30 rebate on this MSI GeForce 1080 card from NewEgg as well as a $20 Steam voucher for your troubles.
MSI GeForce GTX 1080 graphics card with $20 Steam voucher for $559.99 (after rebate) from NewEgg
With that, we're done for another week. Keep in mind that deals, prices and availability can change at the drop of a hat, so apologies if you miss out on something you wanted. I'll be over at Jelly Deals scouring the world wide web for more deals. Feel free to visit, or follow us on Twitter and give us a like on Facebook.
Did you know that Jelly Deals has launched a newsletter? Let us bring the best deals directly to you each day. Subscribe here, if that seems like your kind of thing.