This week's best deals: Dragon Ball FighterZ, gaming PCs, Two Point Hospital and more
Plus: a brand new Humble Monthly offering.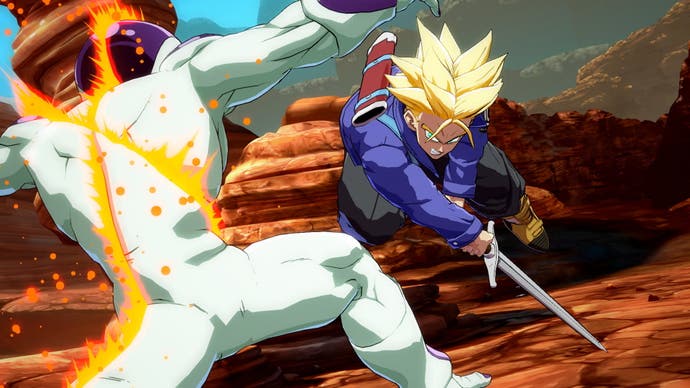 Another weekend brings with it another roundup of this week's best gaming deals from all the way around the information superhighway and back again. While I've been spending a truly unhealthy amount of time this week playing Two Point Hospital, the deals have been in no short supply and we've got everything from Dragon Ball FighterZ to gaming monitors to a big discount on a full-blown gaming PC. Excitement!
As usual, we've got deals that'll work in the UK, deals that'll work in the US and some deals that will work in both the UK and US, as well as presumably many other places. Let's get started.
UK & US Deals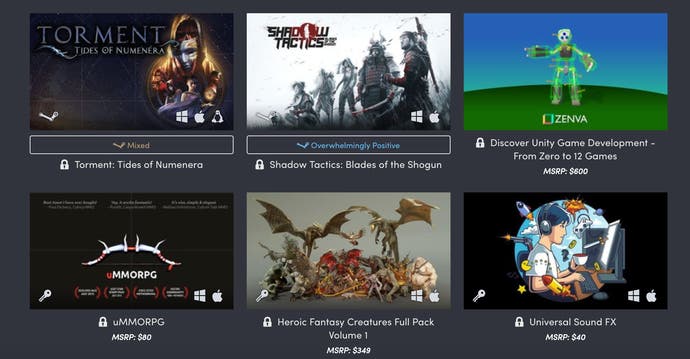 The Humble Unity Bundle offers up a whopping $1593 worth of games, software and assets for $15. The games included were all created with Unity and the assets and programs included are designed for Unity users of all levels in order to help you get a leg up. Here's what you'll be getting.
Pay $1 or more
Oxenfree
AER Memories of Old
Inventory Pro
UFPS: Ultimate FPS
FlowCanvas
Pay more than the average
Wasteland 2 Director's Cut
The Final Station
Last Day of June
Realistic Effects Pack 4
Ultimate Game Music Collection
GameFlow
Pay $15 (about £11.68) or more
Torment: Tides of Numenera
Shadow Tactics: Blades of the Shogun
Discover Unity Game Development - From Zero to 12 Games
uMMORPG
Heroic Fantasy Creatures Full Pack Volume 1
Universal Sound FX
Gaia
Pay what you want for the Humble Unity Bundle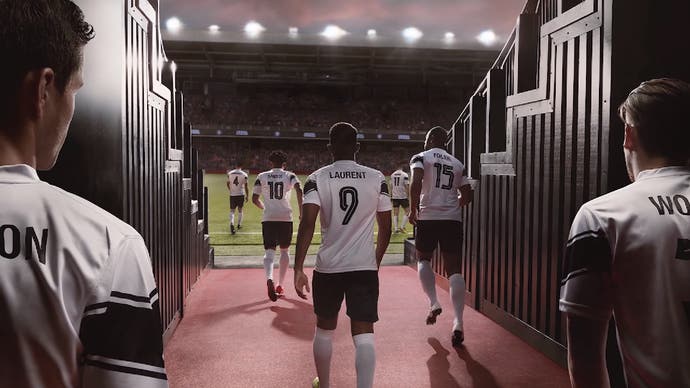 The folks over at Voidu are offering up a Eurogamer exclusive code to get an extra 25 per cent off a purchase of Monster Hunter World, Football Manager 2019 or NBA 2K19 right now. You'll need to enter the code EUROGAMER at checkout and the offer expires at 5pm CEST on 10th September.

GOG's somewhat arbitrarily titled Back To School sale features over 500 games with some fairly big discounts right now, including a batch of hourly Flash Deals that are - as you may have figured from the name - changing fairly often.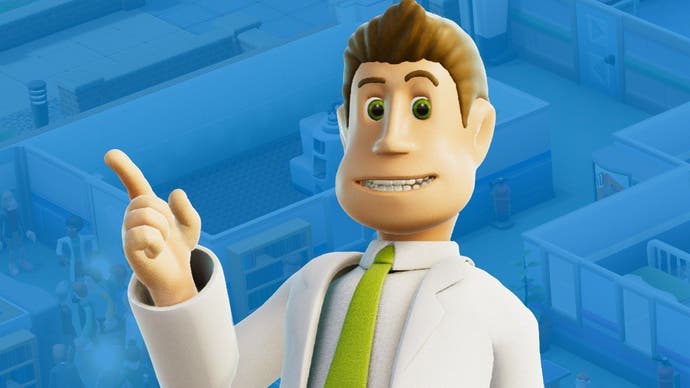 Two Point Hospital is a wonderful game I have spent a frankly disgraceful amount of time playing over the past week. It's everything you could ever want a Theme Hospital sequel to be only with a legally distinct name and brand. It's also available for £16.99 as a Steam key from Voidu when you enter the code PLAYHARDER at checkout.
Two Point Hospital for £16.99 using code PLAYHARDER from Voidu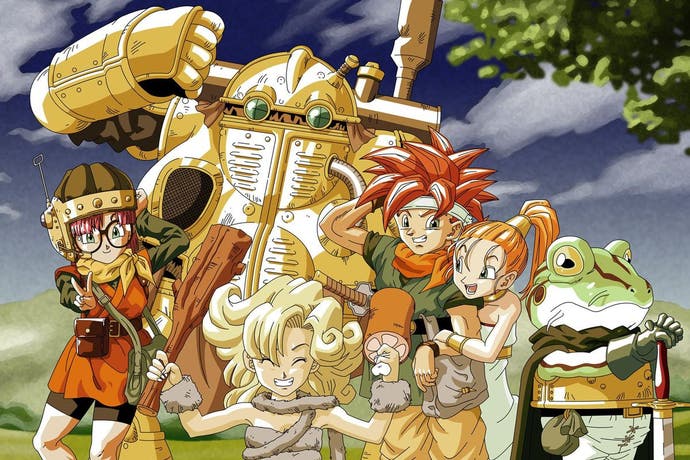 Despite its rocky launch, the PC version of classic JRPG Chrono Trigger has been patched multiple times and, for the most part, is a fairly solid port of the game by now. If you wanted to give it a try, you can use code BIGINJAPAN to get a Steam copy of the game for £4.78 / $5.98 at Green Man Gaming.
Chrono Trigger on PC for £4.78 / $5.98 using code BIGINJAPAN from Green Man Gaming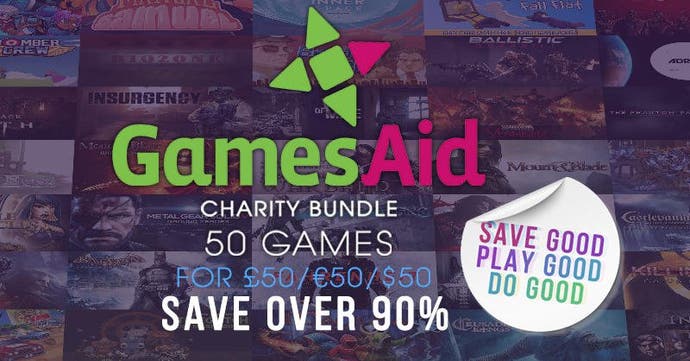 Green Man Gaming's 50-game charity bundle is still in stock and going strong, offering you 50 games for £50 / $50 / €50 including Metal Gear Solid 5, The Little Acre, This War of Mine, and more.
50 Games for £50 / $50 / €50 Bundle from Green Man Gaming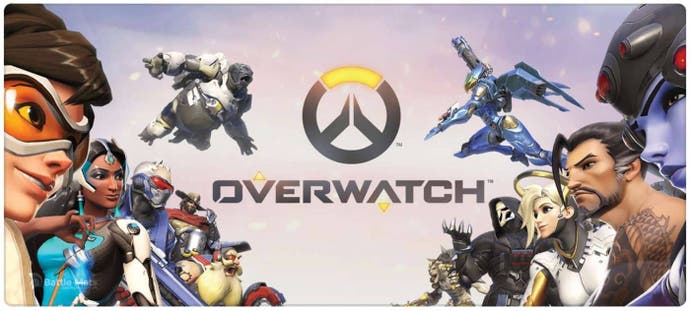 Time for a brand new Humble Monthly offering! This time around, signing up to the Humble Monthly for $12 / £10 will get you instant access to a copy of Overwatch, with a stack of other games headed your way on 5th October. Worth noting that a copy of Overwatch for $12 means this is the cheapest way to get a copy of the game since it launched.
UK Deals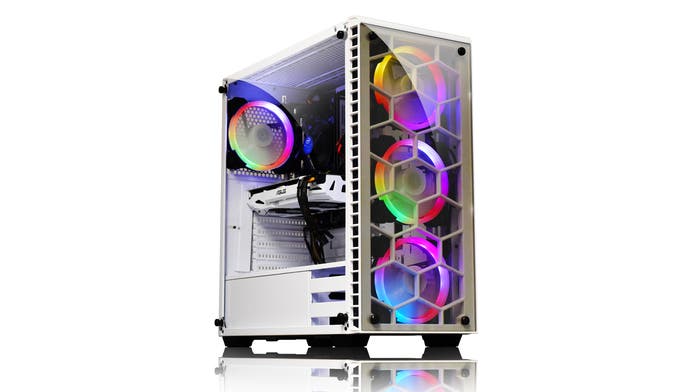 If you're looking to shortcut your way to a high-range gaming PC and you have a stack of cash burning a hole in your pocket, you can save £400 off the cost of this setup featuring an AMD Ryzen 2700X 4.35Ghz, GeForce GTX 1080, 8GB RAM and more. It's down to £999.95, down from £1400, currently.
Gaming PC with AMD Ryzen 2700X 4.35GHz, GTX 1080, 8GB RAM for £999.95 from AWD-It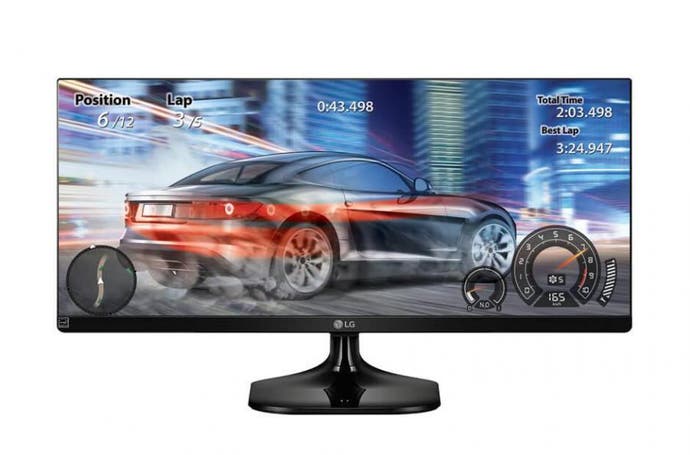 If you've wanted to expand your horizons in more ways than one, you can pick up a 25-inch LG Ultrawide gaming monitor, discounted down to £150 right now, at Amazon.
LG 25-inch ultrawide IPS gaming monitor for £149.97 from Amazon UK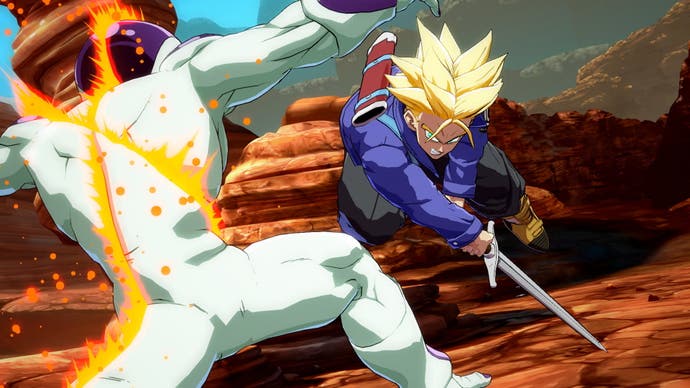 Dragon Ball FighterZ might have a slightly cringe-inducing title but it also happens to be the best Dragon Ball fighting game released in about a decade and arguably one of the best fighting games of recent memory. You can pick up a PS4 copy this week at its cheapest ever price - £23.95 from TheGameCollection.
Dragon Ball FighterZ on PS4 for £23.95 from TheGameCollection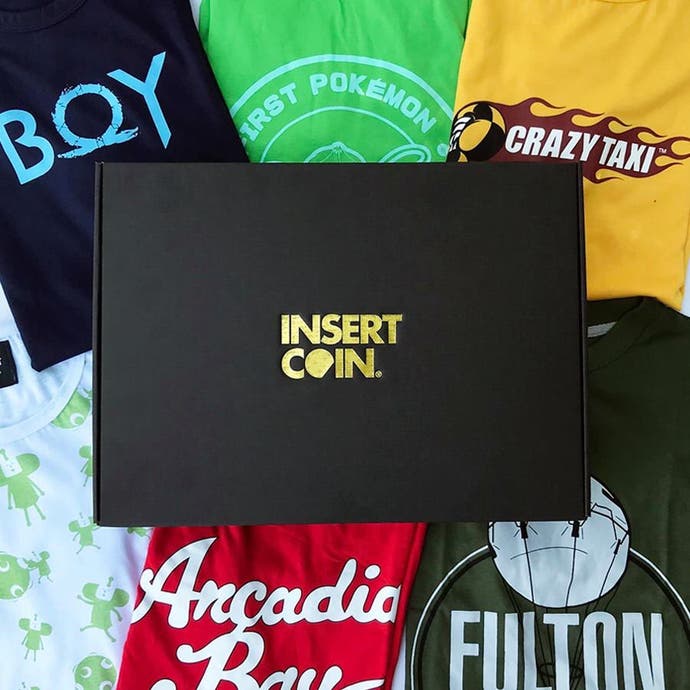 Insert Coin is offering up a bundle of six randomly chosen T-shirts for £50 in what it's calling the 'Season Pass box'. Sure, you won't be able to pick specific shirts, but you are getting a bunch of shirts for well under £10 per shirt.
Season Pass box (Six random shirts) for £50 from Insert Coin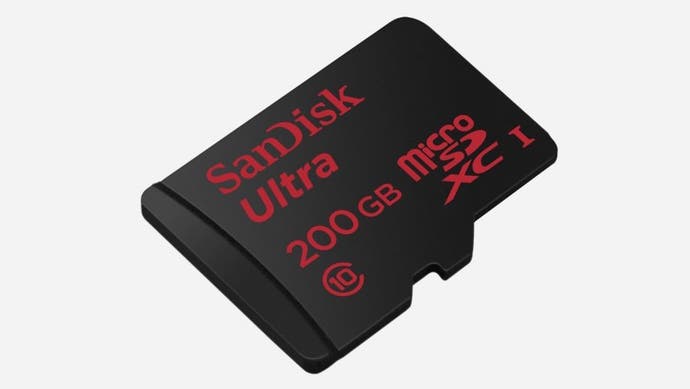 Micro SD cards! They're good for Nintendo Switch, they're good for PC storage, they're probably good for DSLR cameras. At least I think they are. Anyways, you can get yourself a 200GB card this week for under £41.
SanDisk Ultra 200GB Micro SD for £40.99 from Amazon UK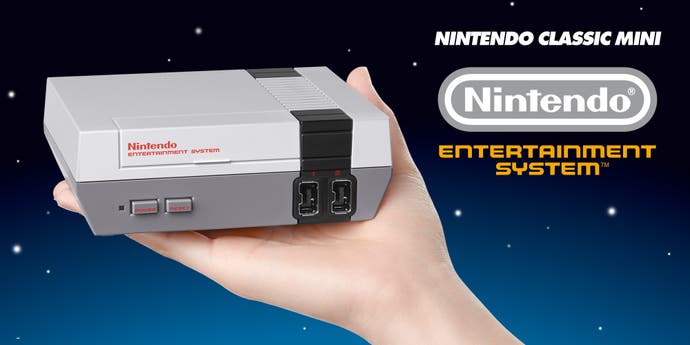 This year, Nintendo made good on its promise to bring the Nintendo Classic Edition Mini back into stock in a big way - case in point, you can now buy one of these for under £48 from Base, which is a far cry from the eBay prices shortly after it launched.
NES Classic Mini for £47.85 from Base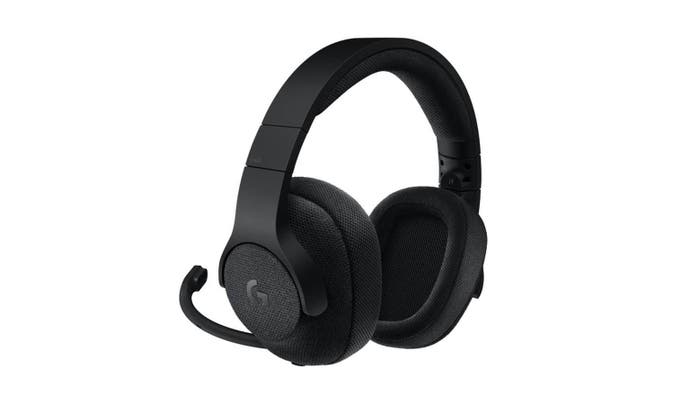 Logitech is no stranger to gaming accessories and if you've heard the name before, you already know this. At the moment, you can save £41 off the cost of the company's G433 wired 7.1 headset, compatible with PC, Xbox One, PS4 and Nintendo Switch. It'll cost you £68.47 right now.
Logitech G433 wired 7.1 gaming headset for £68.47 from Amazon UK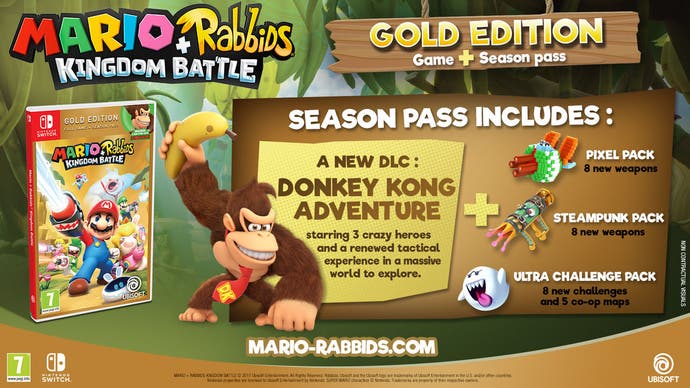 Mario + Rabbids Kingdom Battle is a surprisingly stellar strategy title in the vein of XCOM, only instead of a grim alien-infested future of oppression, it's filled with bright colours, shouting rabbits, and a tiny robot vacuum that acts as your guide. The Gold Edition - which comes with the base game as well as the season pass - is down to £29.95 right now.
Mario + Rabbids: Kingdom Battle Gold Edition for £29.95 from TheGameCollection
US Deals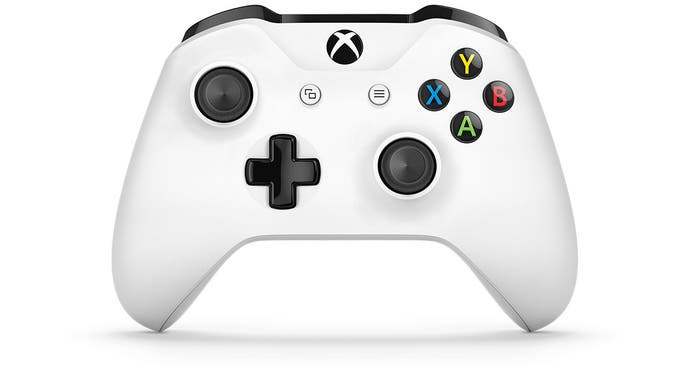 Whether you're an Xbox One owner or you just like having a decent PC gaming controller, you can now grab an Xbox One Wireless Controller (the newer kind, with Bluetooth) for just shy of $40 at Walmart.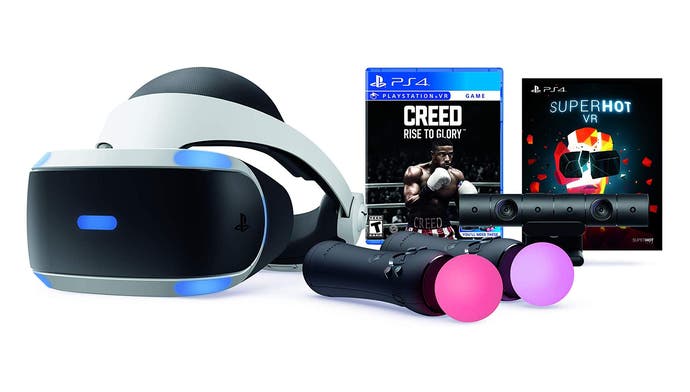 Over at Amazon this week, you can pick up a PlayStation VR starter pack (including the PS4 Camera and two motion controllers), along with copies of Superhot VR and Creed: Rise to Glory, all of which will cost you $350 for the time being.
PlayStation VR with Creed: Rise to Glory, Superhot VR, camera and motion controllers for $349.99 from Amazon US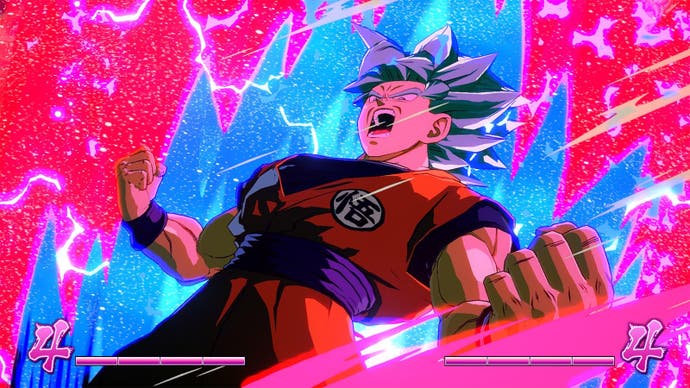 After many months of holding onto its original RRP, Dragon Ball FighterZ is finally seeing a decent discount over at Amazon US right now, with the FighterZ Edition of the game - which comes with the FighterZ Pass and the Season Pass - down to $34.99, it's cheapest ever price.
Dragon Ball FighterZ with FighterZ pass and Season Pass on PC (Steam) for $34.99 from Amazon US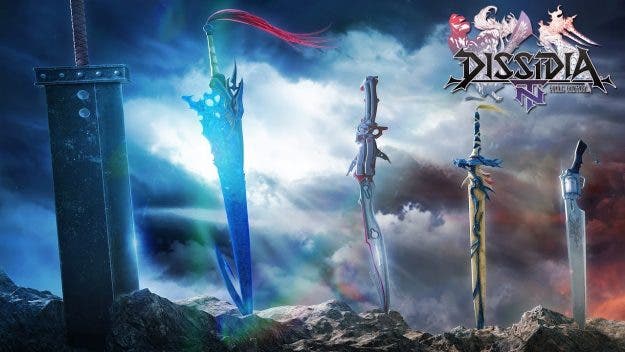 Dissidia, despite sounding like the absolute worst kind of intestinal disease, is in fact the fighting game side of the Final Fantasy franchise and got itself a PS4 entry in the form of Dissidia Final Fantasy NT at the beginning of the year. That game is currently discounted down to $13.49 for a limited time so if you've slept on a purchase up until now, you've got another chance to jump in.
Dissidia Final Fantasy NT on PS4 for $13.49 from Amazon US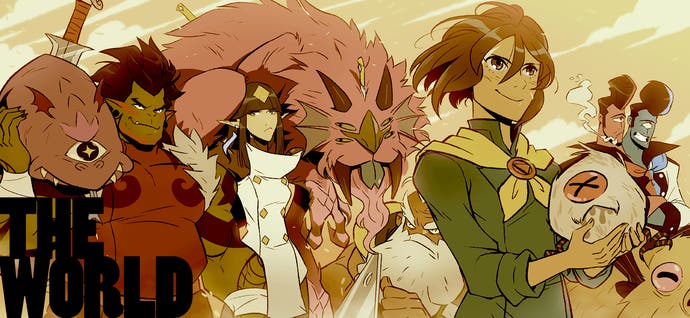 One of the quirkiest and most tragically overlooked Nintendo Switch games to date, Battle Chef Brigade, is down to $12 and lets you finish quests and hunt monsters before coming back to the kitchen and serving the whole thing up in a kind of twisted Great British Bake Off meets battle royale mash-up.
Battle Chef Brigade on Nintendo Switch for $11.99 from Amazon US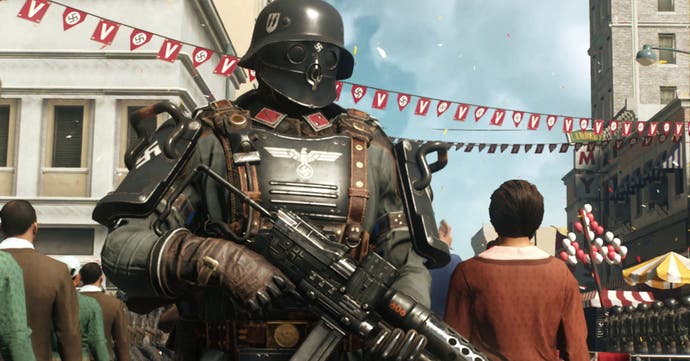 Wolfenstein 2 remains one of my favourite games of last year and still one of the first titles I recommend to anyone asking for something new to play, which has been made all the easier with the current Amazon discount, bringing the PS4 copy down to $19.99 for the time being.
Wolfenstein 2: The New Colossus on PS4 for $19.99 from Amazon US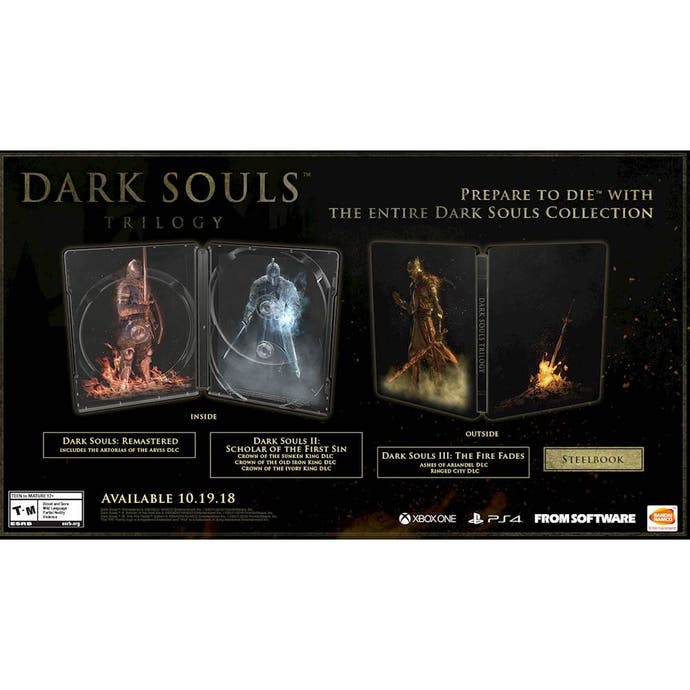 Putting a pre-order down on one of next month's release of Dark Souls Trilogy on Xbox One or PS4 at Best Buy will get you an bonus copy of Destiny 2 at no extra cost. The whole package will cost you $79.99, which is technically for four games.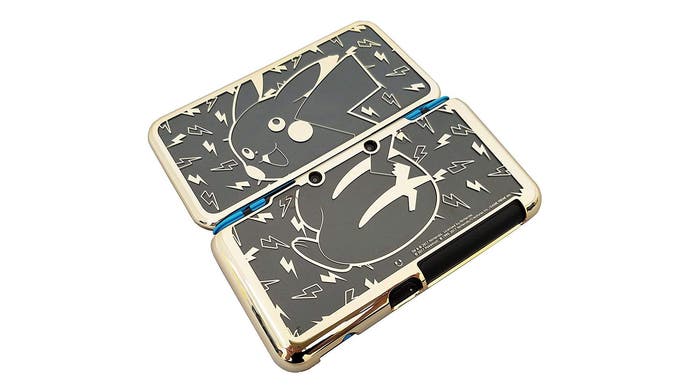 Those of you who have recently indulged yourselves with one of Nintendo's newest 2DS XL consoles and are looking for a fancy case to go with it can take a look at this Pikachu-branded case from Hori, which is currently down to $15.85.
New Nintendo 2DS XL Pikachu Premium Protector for $15.85 from Amazon US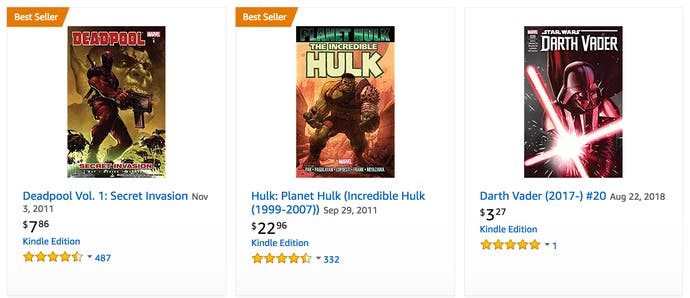 If you happen to own a Fire HD, Kindle or - at the very least - the Kindle app, you can save up to 50% on the vast majority of Marvel's digital comic offerings this week over at Amazon US.
Up to 50 per cent off Marvel digital comics from Amazon US
With that, we're done for another week. Keep in mind that deals, prices and availability can change at the drop of a hat, so apologies if you miss out on something you wanted. I'll be over at Jelly Deals scouring the world wide web for more deals. Feel free to visit, or follow us on Twitter and give us a like on Facebook.
Did you know that Jelly Deals has launched a newsletter? Let us bring the best deals directly to you each day. Subscribe here, if that seems like your kind of thing.