This week on Outside Xbox
GTA 5! Blacklist! Star Wars!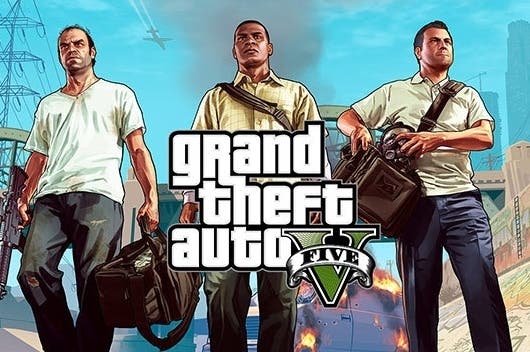 Welcome to your weekly roundup from Outside Xbox. Imagine it as a selection box of video treats. A good selection box, nothing with coconut in it.
The more we hear about GTA 5, the more excited we get. Can we maintain this excitement for another 128 days? Who knows. But in the meantime, Show of the Week is all about Rockstar's upcoming open-world crime epic. Join us as we take a look at what we know so far and revisit GTA 4 for an awesomely unsafe stunt challenge.
This week, EA and Disney announced a partnership to work on more Star Wars games. Is this good news? I think it might be, Mike's vehemently opposed to the idea. Is EA finally going to bring us some decent Star Wars games, or are they out to milk the galactic cash cow dry? Watch us duke it out in the video below.
Last up is Splinter Cell: Blacklist's promising Spies vs. Mercs multiplayer mode. The distinctive stealthy-against-shooty team mode returns in Splinter Cell: Blacklist, so Jane joined level design director Geoff Ellenor to discuss how Classic mode harks back to the purest kind of Splinter Cell multiplayer on the one hand and how, on the other hand, spies have access to lethal guns in Blacklist mode.
For this, plus our terrifying underwater adventures in Shark Attack Deathmatch () and the latest instalment of Minecraft Pictionary, check out OutsideXbox.com.