This week on Outside Xbox
Assassin's Creed 4, Dragon's Dogma and Sleeping Dogs.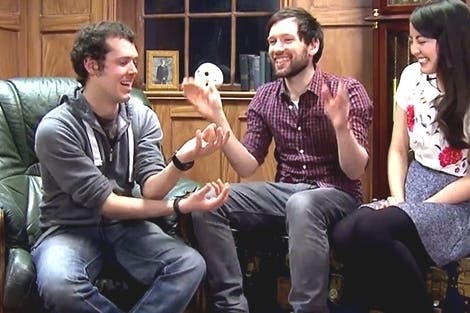 Ahoy there, Eurogamers. This week gave us our first look at a new Assassin's Creed set in Pirate Times. Assassin's Creed 4: Black Flag eschews Hollywood cliches and Treasure Island fantasy in favour of real legendary pirates who, Ubisoft promises, were just as exciting as krakens. Jean Guesdon, the game's creative director, told Mike what we should expect from a console generation-straddling Assassin's Creed (and it's not multiplayer naval combat).
Fantasy action RPG Dragon's Dogma was more sleeper than sleeper hit at launch back in 2012, but it gets a second shot next month with expanded re-release Dark Arisen. In the video below, I drive while Team OX quests into Bitterblack Isle, centrepiece of the Dark Arisen expansion, hunting down an Abyssal Eye. We wind up in Midnight Helix, Bitterblack Isle's worst nightclub.
Sleeping Dogs' adds to its eclectic existing collection of downloadable content next week with Year of the Dragon, a story-based slice of DLC themed on Hong Kong's Chinese New Year celebrations. In it, Wei Shen gets busted down from undercover cop to lowly bobbie, the upside of which is a tear gas grenade launcher and the ability to arrest suspects (and civilians, lion dancers, etc). Andy takes it for a spin below.
In Show of the Week, on the other hand, we've been pondering snipers, sniping and the appeal of hitting your target between the eyes while having a lie-down half a mile away. And you can hit up outsidexbox.com for even more than all that.