This week on Outside Xbox
Festive indie games get the Gong Show treatment. Plus: animal breeding and rumour and speculation.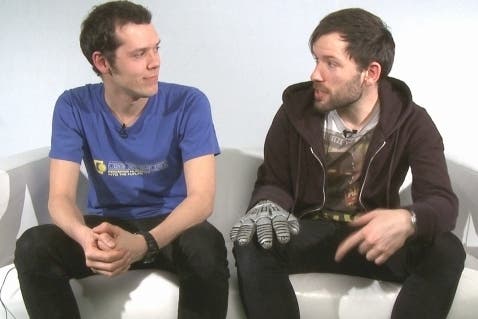 It's almost the future year 2013. What wonders will it bring? Hoverboards? Marauding road warriors? A safety razor with one more blade? Almost certainly all three. There's also the outside chance we'll get a new Xbox. This week's Show of the Week explores all the rumours surrounding just that fabled machine.
Among the choicest cuts from Outside Xbox's Christmas week, there's a video investigation of the recent update to Minecraft's Xbox 360 Edition - specifically, of the new animal breeding features. Expect adorable baby critters and competitive animal husbandry.
Finally, like a turkey sandwich, here's a delicious reminder of the Christmas break: a selection of festive Xbox 360 indie games given the Gong Show treatment. Once we're bored, we're out. First up, Santa and the Zombie Encounter.
For even more tasty Christmas leftovers, stop by outsidexbox.com. Happy New Year, Eurogamer!