This Death Stranding-inspired anorak will set you back £1500
"Developed in close collaboration with Hideo Kojima."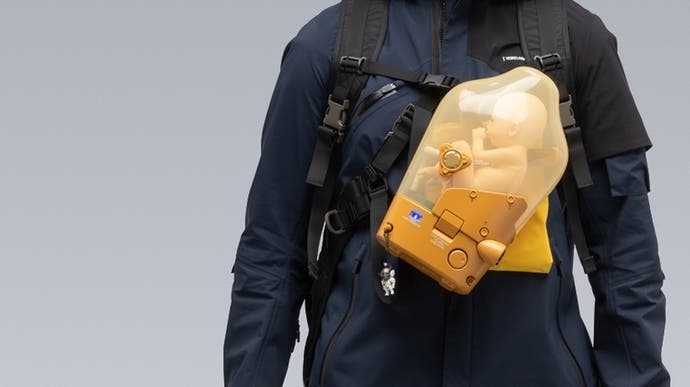 Death Stranding developer Kojima Productions has partnered with a German techwear company to develop J1A-GTKP, a new outerwear jacket inspired by its latest release.
As spotted by an eagle-eyed fan on ResetEra, the new release was seemingly created as a one-off for Hideo Kojima by designer Errolson Hugh - but a limited run briefly appeared for sale for a cool €1752 (that's around £1500 in UK money or $1900+ Stateside). I say briefly because, despite the hefty price tag, it's already sold out.
If the model pictured looks familiar, that's because Hugh themselves was one of many of Kojima's pals that popped up during the game.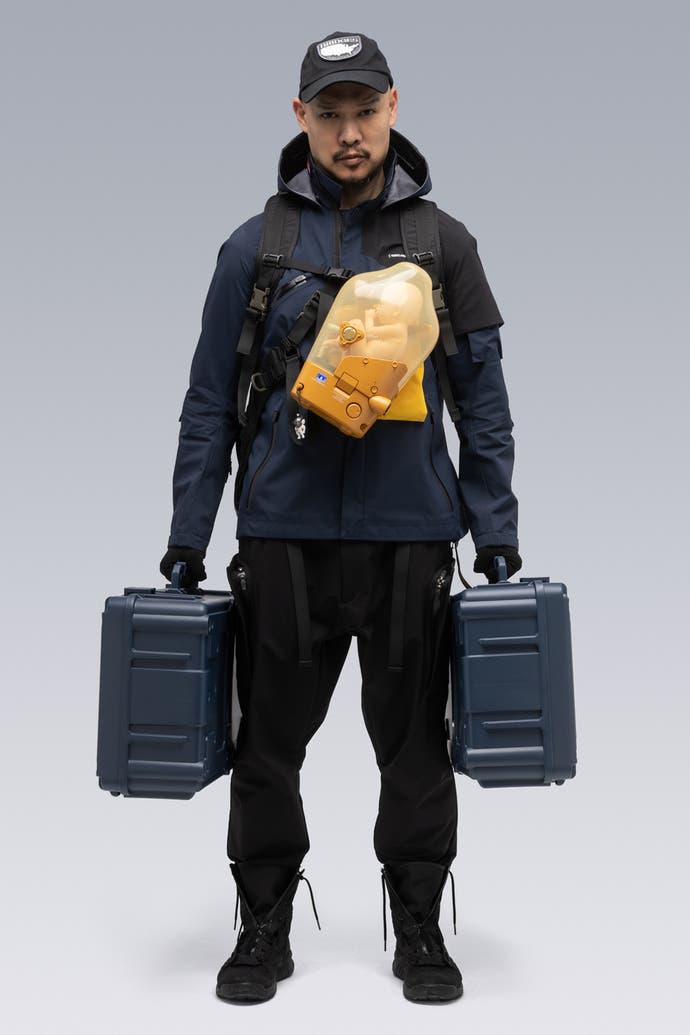 "Official BRIDGES variant of J1A-GT Gen 2.2 to commemorate the release of Death Stranding," the website says. "Developed in close collaboration with Hideo Kojima and Kojima Productions. Conceived and art directed by Yoji Shinkawa."
It's apparently Timefall proof but I'll be honest; I'm not sure how vigorously that claim can be tested.
In related news, an engineer recently turned a broken treadmill into a PlayStation 4 controller to enable him to keep his new year's resolution of exercising more whilst still getting his fix of Death Stranding.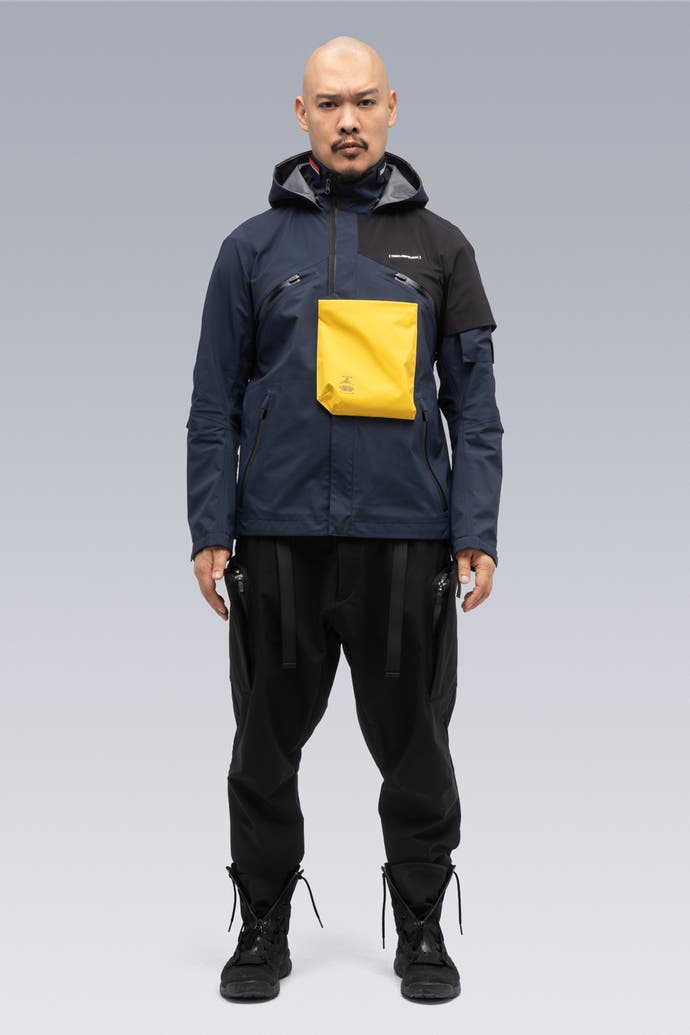 In a video called "Turning a Treadmill Into a PS4 Controller So I Exercise", electrical engineer Allen Pan - who assures us they have not been sponsored by Kojima and co. to undertake this experiment - takes us through the science of modifying a third-party PlayStation 4 controller and hooking it up to a borked running machine.
Following the release of Death Stranding, Hideo Kojima has revealed he's watching horror movies again with a view to making "the scariest horror game".
In a tweet on his personal Twitter account, Kojima admitted that whilst developing P.T. - the playable teaser that turned out to be a secret announcement for an all-new Silent Hill game, Silent Hills - he rented Thai horror The Eye but it was "too scary to finish watching". He also admitted that he was so scared by the cover, he "rented the disc only".
All images courtesy of acrnm.com