This 5TB PS4 and Xbox One external hard drive is now under £95
That's enough room for around 25 Call of Duty Modern Warfare installs!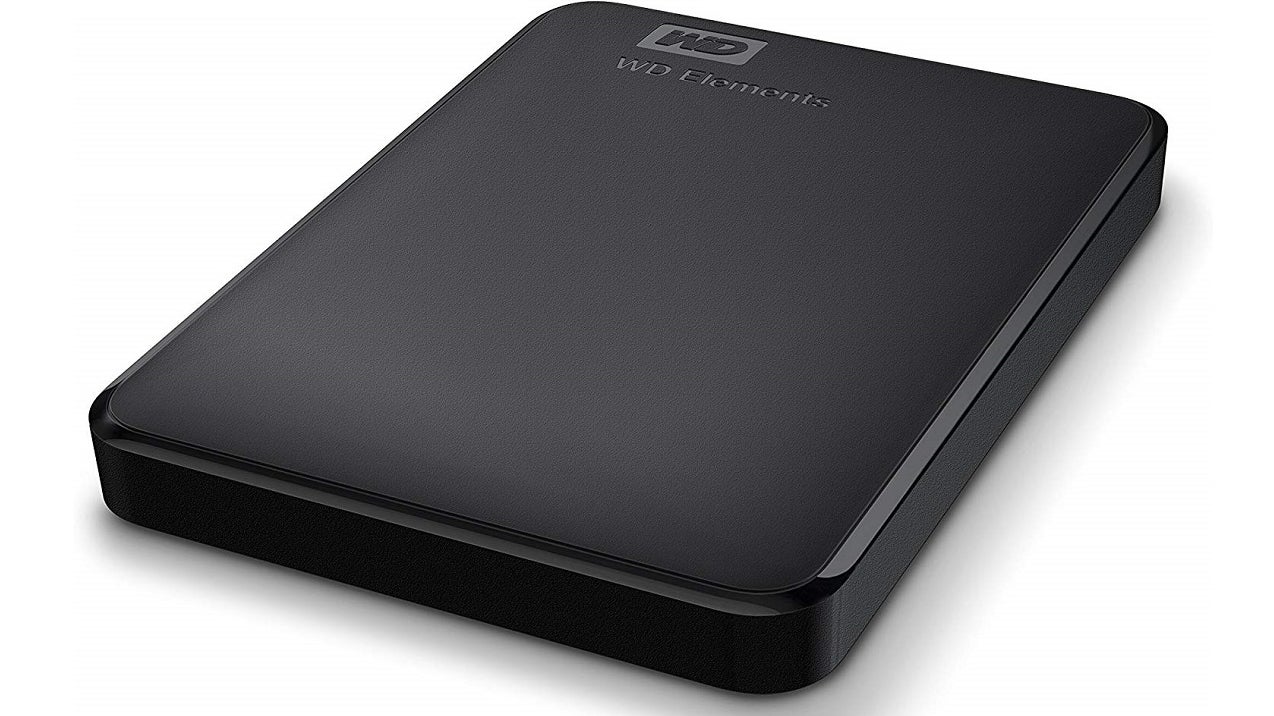 In excellent sales news for gamers and tech geeks alike, this 5TB portable external hard drive from WD is now 22% down from the regular price, dropping from £120 to just £94. That's a big deal for PlayStation 4 and Xbox One owners, as the "Elements" hard drive is compatible with both consoles, not to mention any number of computers and laptops.
As most of you probably know already, an HDD like this isn't just limited to computers - you can save data and downloaded games from PS4s and Xbox One's on there too by just plugging them into the console's USB port. It's an easy way to massively increase the memory capacity of your console, and the price listed here is a pretty significant discount.
Not only that, but with the upcoming PS5 and Xbox Series X/S coming out, hard drives like this have another function: you can use them to quickly and efficiently transfer games from one console generation to the next.
Simply plug in the hard drive, transfer your games and data to it, and then bring everything with you to the next-gen console. That's a pretty helpful feature, and a massive amount of storage like that means you could bring dozens of games in a single go that are ready to play at launch.
Handily, this drive can also be used to store a number of your PS5 or Xbox Series X/S games. However, when it comes to playing them, they'll need to be transferred to the console's internal storage or other supported external storage, such as the Xbox Series X/S Storage Expansion Card.
Of course, there's plenty more deals and details to check out. We've got the latest on Black Friday deals for the PS4 and Xbox One right here, or head to our sister site Jelly Deals for all manner of discounts, deals and data on the best offers worldwide. Or why not check out the Jelly Deals Twitter, where there's plenty of bargains being highlighted all the time?