This 500GB Western Digital NVMe SSD is now just £47
One of the best gaming SSDs now available at its best-ever price.

If you're on the lookout for a cheap way to boost your PC or laptop's performance with a quality SSD, Amazon UK has reduced the price of its WD SN550 500GB NVMe SSDs to just £46.99, knocking a massive 38 per cent of its usual asking price, with free delivery for Prime members.
The SN550 is a decent mid-range NVMe SSD and this is the cheapest we've ever seen it, even trumping its previous best-ever price of £50 on Amazon Prime Day. There's a reason people were rushing to get it at that price. The WD SN550 has incredibly fast speeds for both sequential and random reading/writing, and a data transfer rate of 8GB per second, which is a lot faster than other NVMe SSDs available for the same price (or more).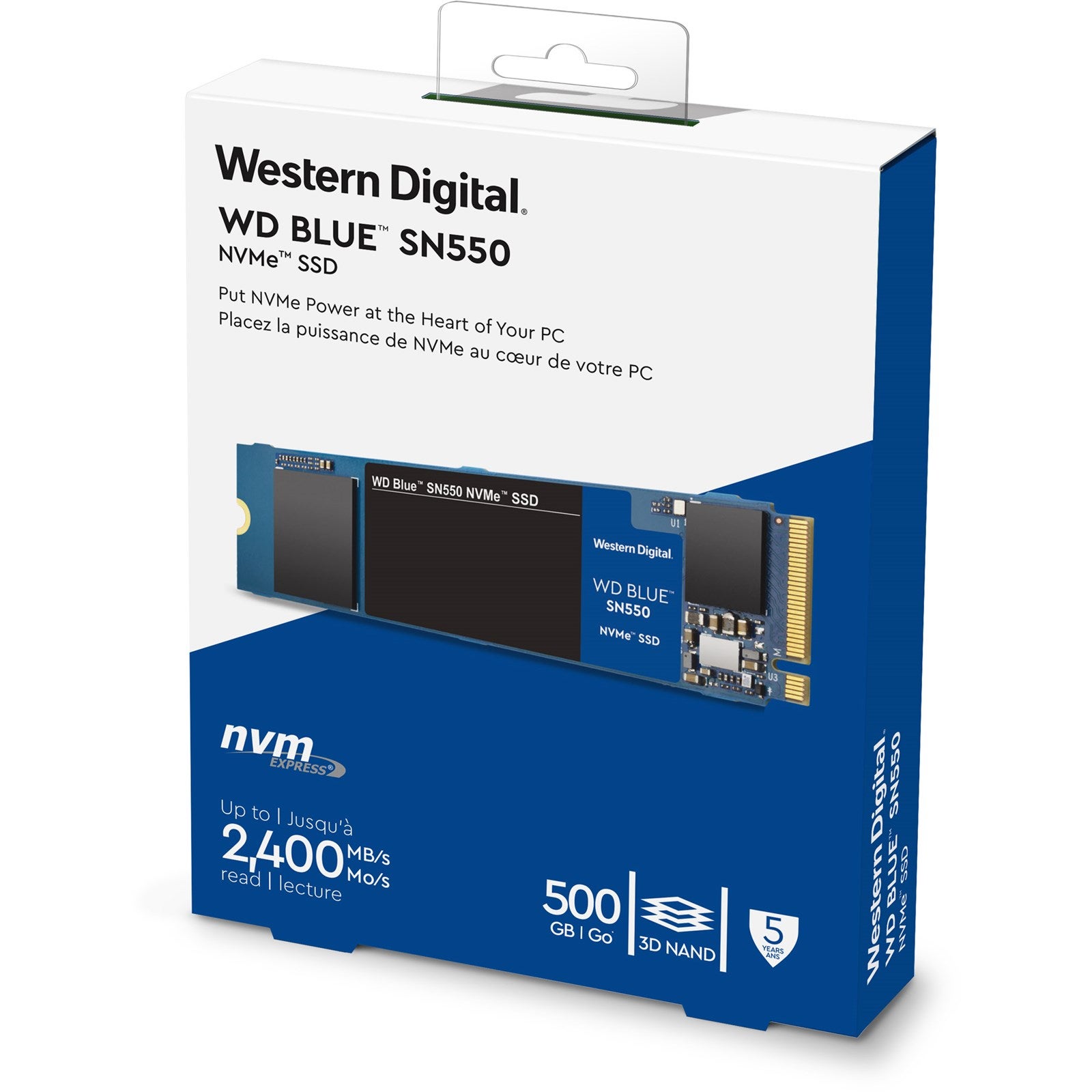 With 500GB of storage space, it may be a little on the smaller side for die-hard PC gamers, but there's still plenty of room on this for a few key installs, and then the performance you'll get will leave you impressed.
The only thing you'll need to check carefully is how compatible the WD SN550 is with your current set-up, or your future one if you're planning to build. While it's easy to install, it works a little differently to other SSDs as it requires an M.2 slot rather than a SATA port for installation, so you'll need to make sure your board supports NVMe SSDs.
Amazon UK has reduced the price of other NVMe SSDs too, including the SN750, which is pretty much the next one up. You can grab the 500GB version for £66.99 here, which is also available with a storage capacity of 1TB and 2TB.
For all of you PlayStation 5 owners that are already struggling with the console's rather limited storage space, both of these NVMe SSDs can be used in an enclosure for external game storage or to run PS4 titles. But it's worth noting the experts at Digital Foundry found a standard SATA SSD will deliver the same load times for PS4 games - and for a much cheaper price if you check out our list of the best external hard drives for PS5.
You don't have to be a PlayStation owner to take advantage of the hard drives listed above. If you're an Xbox Series X owner, you can still tuck into some lovely SSD deals as long as you pick up a conversion cable here.
If you want a more comprehensive overview of the best SSDs for PC gaming, you can learn more about the key things you need to know about different SSDs, common terms and FAQs here.
And for more juicy deals, make sure you visit Jelly Deals. And if you want to learn how to save even more money on the massive PlayStation Spring Sale, or where to grab a 55" LG BX OLED for just £899, make sure you follow us on Twitter, too.