These PS4 bundles include a free copy of FIFA 21
Here's how to get the most for your money, whether it's the PlayStation 4 or FIFA 21.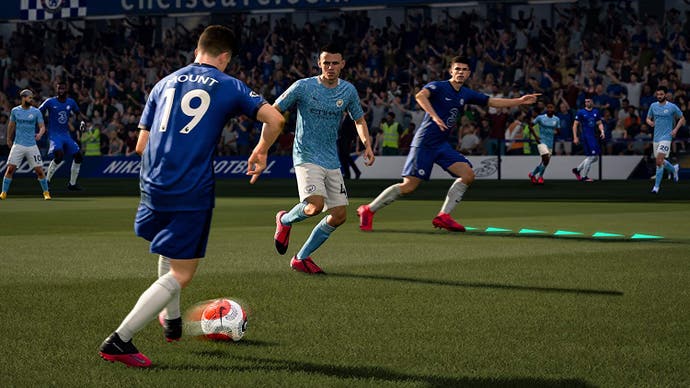 FIFA 21 is the latest incarnation of the venerable football franchise, and those who love the grand old game are already excited for what to expect when it releases on October 6th/October 9th, depending on what version you pre-order. That being said, many are also wondering what the circumstances are when it comes to deals, bundles, and the possibility of the game on future consoles.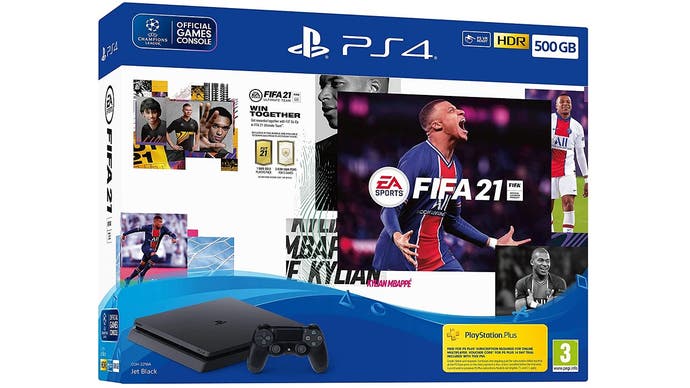 Currently there's only one console bundle available to pre-order, with a second bundle for buying extra controllers, but Sony has confirmed that there's more featuring the PS4 Pro along the way closer (or on) the date of the game's release, though there haven't been any prices stated yet. We'll be sure to update this page with all the links and details once they're officially for sale.
It's also important to note that all these bundles, both current and future, include a couple of bonuses: a 14-day PlayStation Plus Trial Voucher for new users and a FUT 21 (or FIFA Ultimate Team) voucher, which adds to the in-game currency of FIFA 21. You can use these to buy various elite players, including some of the best career mode youngsters.
If you want to pick any up you can find them at the stores below. You might also want to consider holding off just in case any PS4 bundles go on sale as part of the Amazon Prime Day deals from 13th October.
Where to Pre-order FIFA 21
If you want to get FIFA 21 without any extras, there's plenty of options there, as we've listed below. Like before, we'll update as prices, availability and new retailers are announced to ensure that you get the best possible options.
---
Looking for more PS4 offers? Why not head over to Jelly Deals where we've got the best PS4 external hard drive, the cheapest PS Plus deal and all the info you need if you're looking for PS5 stock.
---
Will FIFA 21 Be on PS5?
Yes, as well as the Xbox Series X/S, though so far we don't have a firm date for when exactly these updated versions will be playable beyond simply being in "2020". This is part of EA's new Dual Entitlement scheme, which means that players who buy the PS4 or Xbox One versions will be able to upgrade to the next-gen versions free of charge. It's a good offer, as it means that you can rest assured that the game will work on both past and future consoles without any cost to you.
For more information on good deals, offers and bargains, make sure to check out Jelly Deals, or follow Jelly Deals on Twitter for up-to-the-minute news about how you can save money on all your favourite games and products.