There's another console that lets you play SNES games in HD
And this one costs £80.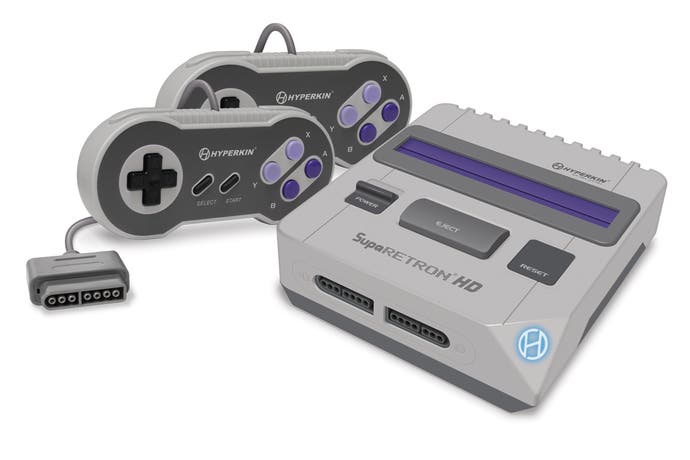 There's another Super Nintendo game-playing console on the market.
Hyperkin's Supa Retron HD plays SNES games in high definition - and it costs £79.99. This is significantly cheaper than the Super Nt, which Digital Foundry declared "the best way to play Super Nintendo on a flat panel TV" in its review, and a tenner more than Nintendo's own SNES mini.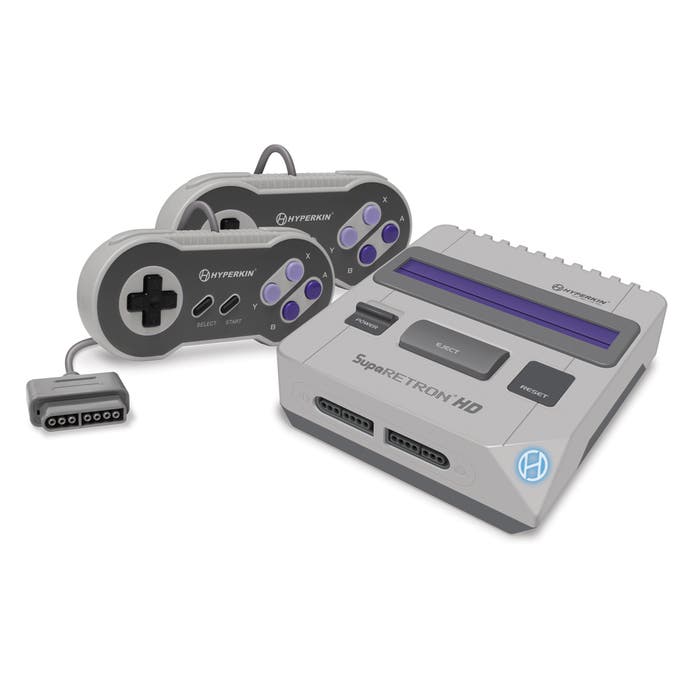 The Supa Retron HD has a "Pin Perfect" technology, which involves pins engineered in-house by Hyperkin. These pins, Hyperkin promised, "maintain perfect pin contact, even if you bump or shake the cartridge".
"The presence of these high quality pins alongside a special cartridge eject button means you can swap cartridges with confidence all day long," Hyperkin said.
Elsewhere, there's a micro-USB input, a six foot long charge cable, 720p HD output, an aspect ratio switch (4:3 and 16:9) and two "Scout" wired controllers (the original SNES controllers are supported, too).
Hyperkin, which is based in Los Angeles, California has form when it comes to Nintendo-flavoured retro consoles. It's made the SmartBoy and the RetroN, the latter of which does for NES games what the Supa Retron HD does for SNES games.
Questions remain over how the Supa Retron HD works, however. Hyperkin claims "hardware based" playback. If so, who engineered this? We've asked publisher PQube.
"We haven't tested the Supa RetroN HD yet, so perhaps it has improved significantly, but last year's RetroN 1 HD uses a cheaper system on a chip solution with mediocre results," Digital Foundry's John Linneman told me. "Poor image quality, audio and video inaccuracies and compatibility issues with certain carts failed to impress."
Whatever the case, the Supa Retron HD comes out on 9th March.