There's a sneaky Half-Life 3 poster at Gamescom
But it's not what it seems.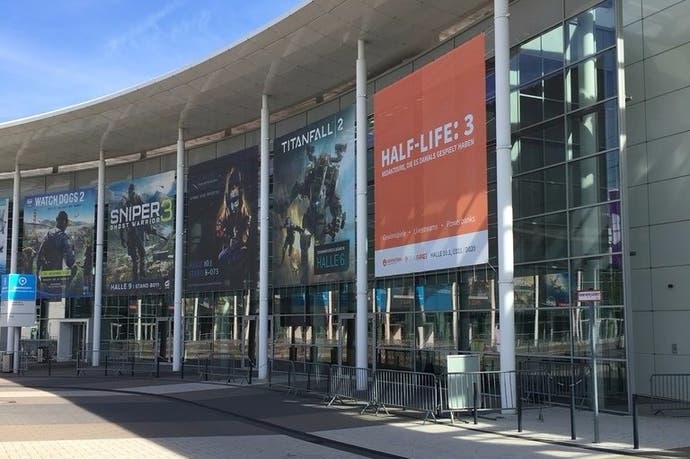 There's a cheeky Half-Life 3 poster here at Gamescom - but all is not as it seems.
We're here in sunny Cologne getting ready for the show and saw this rather bold piece of advertising on the outside of the Kolnmesse convention centre.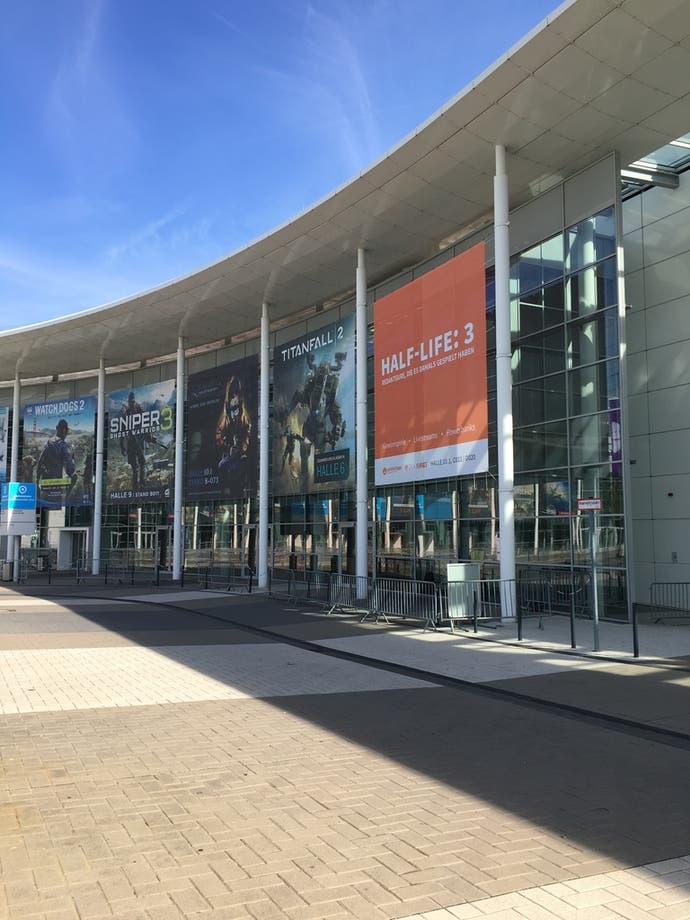 The eye-opening poster is displayed alongside banners for very real games such as Dishonored 2, Watch Dogs 2 and Sniper Ghost Warrior 3.
But, far from being an advert for Valve's highly-anticipated Half-Life trilogy closer, the poster appears to have been paid for by a media company with a sense of humour.
Reading the text below as well, the whole poster translates to: "Half-Life: 3 editors who played it back then." So that's three editors who played the original Half-Life when it released. Naughty.
It's reminiscent of an old NeoGAF joke thread titled first Half-Life, 3 screenshots which was simply a thread with three screens from Half-Life 1.
From the logos at the bottom of the poster, it looks like the poster has been paid for by spieletipps and GIGA games. Top trolling.
We wonder what Valve, fresh from a $20m Dota 2 tournament, thinks?
Gamescom starts tonight with streams from Blizzard, EA and Bungie, which you follow along using our gamescom 2016 schedule guide.