There's a Dishonored 2 graphic novel out this month
Attano if it'll be any good though.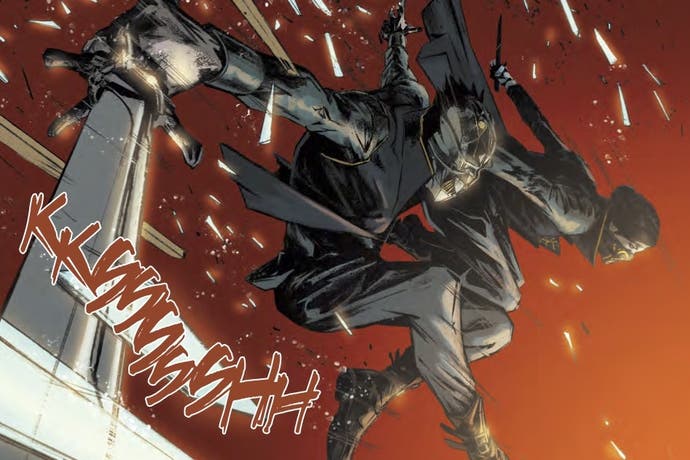 Titan Comics has announced the imminent release of a new Dishonored 2 graphic novel, and it's due to arrive on February 20th.
Dishonored: The Peeress and the Price, to give it its full title, takes place after the events of the second Dishonored game. It sees Emily and Corvo make their return to Dunwall, where a deadly new enemy awaits. An enemy that could, says Titan, "spell doom for them both...".
You can admire a reproduction of the The Peeress and the Price's front cover immediately below. For the first time, I find myself wondering how Corvo blows his nose. The Peeress and the Price is written by Michael Moreci (Roche Limit, Suicide Squad: Secret Files), with colours by Mattia Iacono (the Dark Souls comic) and art by Andrea Olimpieri. Olimpieri also produced the art for Titan's previous Dishonored comic series, which released in 2016 and continued the adventures of Corvo following the events of Dishonored 1.
If you're suitably intrigued, click the gallery below to read a few pages from the latest book. Dishonored: The Peeress and The Price weighs in at 64 pages and will cost £13.99 / $16.99 when it arrives on February 20th.