The Walking Dead's third season will let you import saves
UPDATE: Can also create custom data to reflect your earlier choices.
UPDATE 01/12/2016 9.30pm: Telltale has since confirmed to Eurogamer that you'll be able to "quick-create a tailored backstory that matches your own if you can't find your original save."
Furthermore, the studio stated that Season 3 will have "a default path option that will welcome players completely new to the series."
ORIGINAL STORY 01/12/2016 4.45pm: Telltale's third season of The Walking Dead may act like a soft reboot to the series, but existing fans will still be able to import saves.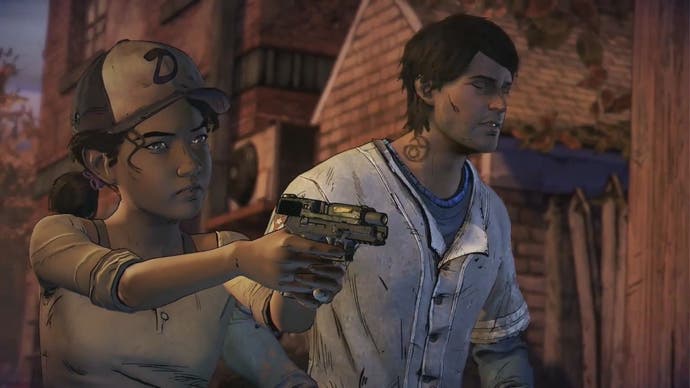 The developer confirmed the news via Twitter last night, and hinted at support for those who have upgraded or changed consoles since playing the game's first two seasons.
"Fresh players can head straight to a new story," Telltale wrote. "S1/S2 players will have multiple save import options. More details on that soon!"
It sounds like the game's standard save detection will function as normal, in addition to other means.
The game may offer an online method of inputting save information and tying it to your Telltale Games account - a new player account system which has popped up in newer Telltale games - as a way to ensure player information is saved regardless of the platform you play on.
The Walking Dead's third season is subtitled A New Frontier and picks up the action several years later. Main character Clementine is now a teenager, and is joined by a new playable character Javier who will act as a fresh point of view for new players.
We'll see more of The Walking Dead: A New Frontier at the Game Awards tonight.