The Walking Dead: Episode One shuffles to iOS this Thursday
Dead again.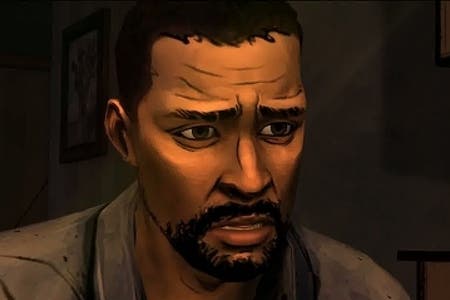 The first episode in Telltale's The Walking Dead series A New Day is coming to iOS devices as a universal app this Thursday for $4.99.
After that, players will have a choice to pre-purchase the remaining four episodes for a total of $14.99, effectively saving them 25 per cent off the cost of buying each episode separately. No released date has been announced for Episode 2: Starved for Help on iOS.
"We've spent a great deal of time carefully integrating our new interface design to create an even more intuitive experience with the touch screen," said Teltale's Job Stauffer on the company blog.
A couple screenshots of the new version below show off the tweaked interface.
The Walking Dead is an adventure series based on Robert Kirkman's award-winning comic-book series. The games are mostly about making choices that influence the rest of the story, rather than focused on combat - which plays a very minor role.
Christian Donlan quite liked the first Walking Dead episode and awarded it a 7/10.
"Like the comics, I suspect Telltale's take on The Walking Dead will be something of a slow-burner; Episode One forces you to make some interesting decisions, and now it's down to the rest of the series to see if they pay off," he wrote in his review.