The Testament of Sherlock Holmes dated next month
That's one mystery solved.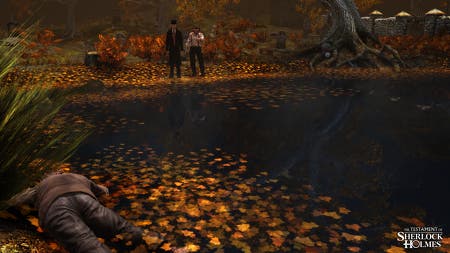 The Testament of Sherlock Holmes is coming to Xbox 360, PS3 and PC on 20th September in Europe and 25th September in the US, publisher Focus Home Interactive has announced.
Touted as "the darkest case of his career" The Testament of Sherlock Holmes will see the world's greatest detective not dressed like a bat on the lam after a set of mysterious circumstances suggest that he may have been the culprit behind several crimes. Players will switch off between Sherlock an Watson, who for the first time in ages, begins to cast doubt upon his mentor's true motives.
While developer Frogwares has made numerous Sherlock Holmes titles in the past, they've all been tailored towards the PC with only the most recent, Sherlock Holmes vs. Jack the Ripper, ported to Xbox 360. This latest entry will be the first game in the series "specially developed with consoles in mind."