The Summer Sale range at Fanatical is live now, features GTA5, Doom and more
Plus an extra 10% off with a code.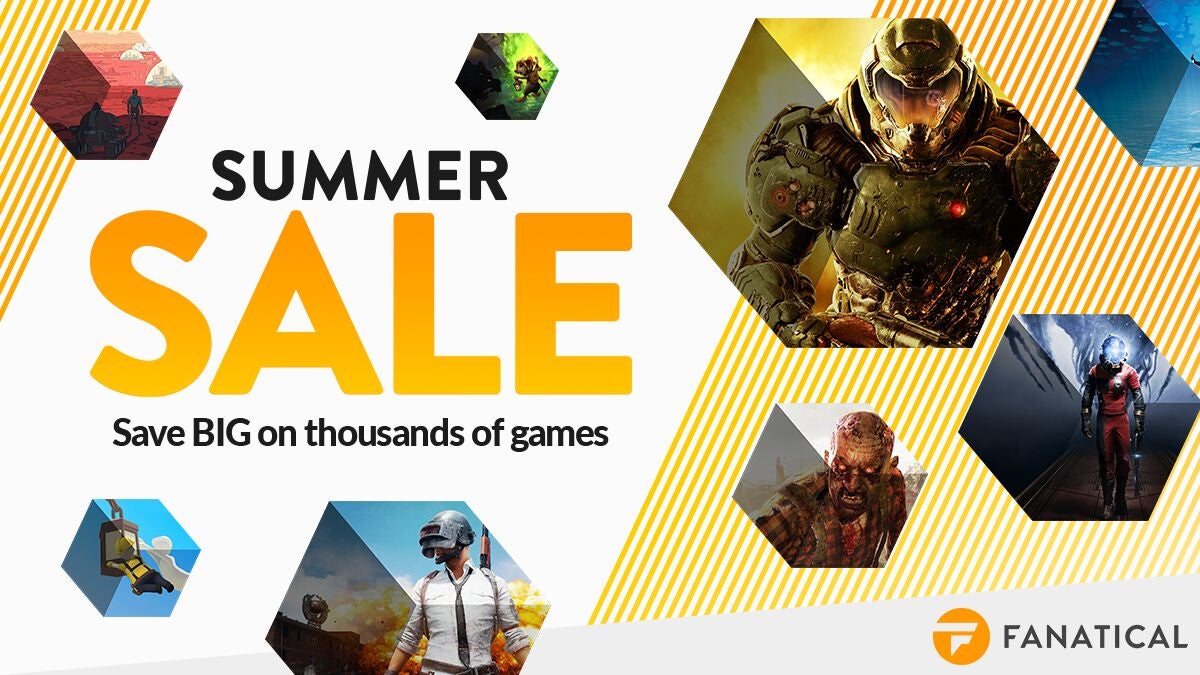 As I've mentioned elsewhere, now seems to be the time for all sorts of online retailers to launch their summer sales. One such site - Fanatical - has a big range of PC digital titles discounted plus an extra 10 per cent off voucher, which seems to the in thing this year.

You'll need to enter the code SUMMER10 at checkout to get your extra 10 per cent discount and the range is live right now, finishing up on August 19th. In addition to a big ol' sale, Fanatical has recently launched the Fanatical Assistant, a browser extension that attempts to always bring you the cheapest prices around.
As for the Summer Sale itself, here are some of the highlights to be found at the time of writing (prices listed with 10 per cent discount applied):
Those are just a few of the selections on offer, so feel free to head on over to the main site and see what else you can find.
Meanwhile, over at Jelly Deals, you can check out the rest of today's best deals - including that Garfield game you've been wanting - as well as some newly updated guides to the best mechanical keyboard, best gaming desktop PC in 2018 and more.